Shay Mitchell Reveals This 'Pretty Little Liars' Star Has Met Her Baby
It's been a huge year for Pretty Little Liars alum, Shay Mitchell. Not only did she welcome her first baby into the world with her boyfriend, Matte Babel, but she was also awarded the entrepreneur of the year award for her lifestyle brand, Béis, and landed a lead role in the new Hulu series, Dollface. The 32-year-old certainly has a lot going on, but she seems to be taking it all in stride. Motherhood, in particular, seems to agree with Mitchell and she takes every opportunity to gush about her daughter.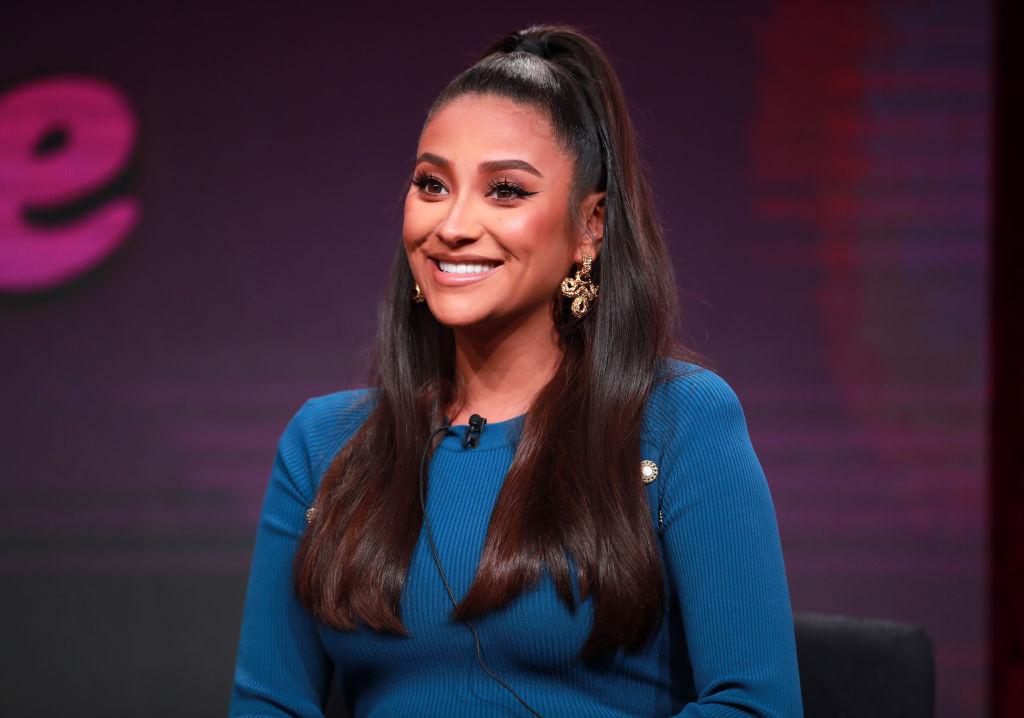 Shay Mitchell reveals baby name
On November 6, 2019, Mitchell took to her Instagram page to share the first full picture of her daughter and to reveal her name to her 26.3 million Instagram followers. The actress penned a beautiful open letter to her daughter confessing her unconditional love for the baby. "Atlas Noa, In my 32 years of life I thought I had seen a lot of places, experienced a lot of things, met a lot of people and felt love…then came you. Whatever you choose to do in this world, whoever you choose to love, wherever you choose to go, I will always be your biggest fan. I am already so proud to be your Mama," the Pretty Little Liars alum gushed.
Mitchell confesses her daughter has changed her
But, that's not the only time that Mitchell has gushed about baby Atlas. In a recent interview with ETonline, Mitchell spoke about the awe she feels in watching her daughter change every day. "She is so incredible and growing every single day," she said. The Dollface actress also shared that her baby has taught her so much about herself already. Mitchell joked that part of that teaching was learning "just how little sleep you actually need to function." After that comment, she mentioned that she's also learned to "Just to stop everything and really take it all in because they do grow so fast. So that's what I'm trying to do."
Mitchell is taking baby Atlas to visit one of her parents
In the video, Mitchell also shared the first place she'd be taking to visit baby Atlas. "To Vancouver to visit grandma!' she declared proudly, giving a nod to her Canadian roots. The travel enthusiast then mentioned that she and her daughter would be spending Ameican Thanksgiving in Canada this year as Canadian Thanksgiving already happened in October. The entrepreneur continued on to confess that holidays have already become all about baby Atlas and that she's no longer concerned about her own wardrobe, but rather is focused on Atlas.
Pretty Little Liars forever
Finally, Mitchell revealed that she's been relying on the support of fellow Pretty Little Liars alum, Troian Bellisario for baby advice. As Bellisario is a mom to her own daughter, Aurora, she has already met baby Atlas and gives Mitchell tons of support."She has been the person I've gone to for the most advice, obviously having a daughter of her own. But the other girls will definitely be meeting her soon. I'm the luckiest person in the world. She is not only such an incredible person, but the best mom ever. And so to have her give me advice is like, more than I could ever ask for," Mitchell shared. It's wonderful that Mitchell can lean on Bellisario for support and she looks forward to introducing baby Atlas to the rest of her Pretty Little Liars family soon.