Shay Mitchell Would've Loved to Return for 'You' Season 2
You season 2 has officially returned to Netflix and fans couldn't be more thrilled about keeping up with Joe. This time, the creepy bibliophile is in a new city and has found a new object of affection. Played brilliantly by Penn Badgley, the show developed a cult following after Netflix picked it up. Season one also featured the talented Shay Mitchell, whose character met an unfortunate demise thanks to Joe. But, despite getting killed off of the show, Mitchell did everything she could to campaign for a second season for herself.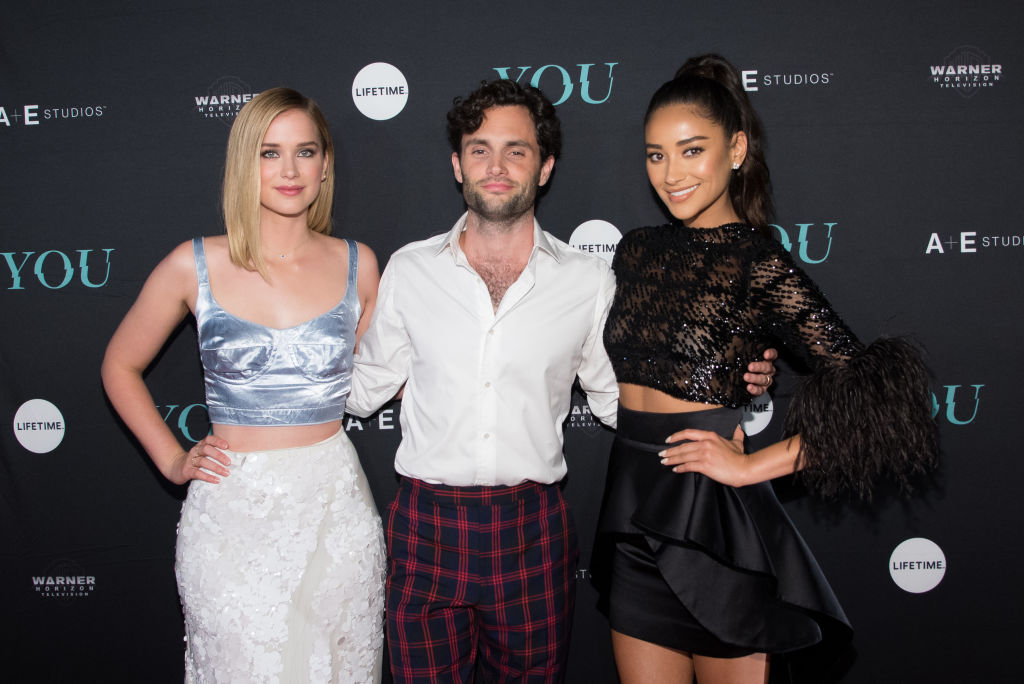 These days, Mitchell is keeping busy with a new baby, a lifestyle based travel company, and her new Hulu series, Dollface. But, despite her recent success and new projects, she would've made time for the second season of You if given the opportunity. Mitchell had a wonderful experience working on the show. Furthermore, she developed a close relationship with her co-star, Badgley. Unlike their relationship on the show, they get along famously in real life. In a recent interview with Elle, Mitchell got candid about her experience playing Peach on the hit Netflix show.
Shay Mitchell wanted to return for You Season 2
"I knew [my character] Peach was going to die. But I loved doing that show so much—and I love Penn [Badgley] so much, he's one of my favorite people and one of the best humans!" Mitchell shared. In fact, the Dollface star came up with a hilarious way that she could come back for season two. She even jokingly pitched her idea to the executives. "When we were on set, I was like, 'You know, guys, I don't have to leave. Peach could have a secret twin, Lychee! Lychee Salinger! She's bent on getting revenge. It can totally work!'" the actress recalled.
Even though Mitchell wasn't able to return for You season 2, she is still having a phenomenal year. Her travel company, Beis, is doing well and she won an entrepreneur award for it. Furthermore, Dollface has been doing well. All the while, Mitchell has been balancing mothering her daughter, Atlas. Many are impressed with how well the actress has is able to balance such a hectic schedule. The new mom credits working on the hit Freeform show, Pretty Little Liars, for her incredible time management skills.
How Pretty Little Liars helped the actress manage her time
"Being on a Pretty Little Liars and going from 0-100 really quick, it forced me to learn how to prioritize my time. We had such long shoot dates. When we weren't shooting, we were promoting the show and doing photo shoots. And we had to travel so much! It taught me how to organize my time. Especially now that I've added a baby to my life, that's been invaluable," the Pretty Little Liars alum recalled.
The show also taught her how to travel more successfully. Despite her wanderlust lifestyle, Mitchell is able to travel without getting sick. "I've never gotten sick while traveling, and I swear it's because I wipe everything down on a plane. During Pretty Little Liars, I actually showed Ashley [Benson] how to travel, and now she's a clean freak like me," the CEO confessed. While we'll miss seeing Peach on You, we're looking forward to You season 2 and seeing what other projects Mitchell lends her talents to.