Shep Rose From 'Southern Charm' Parties With the Foo Fighters and Golfs With Larry David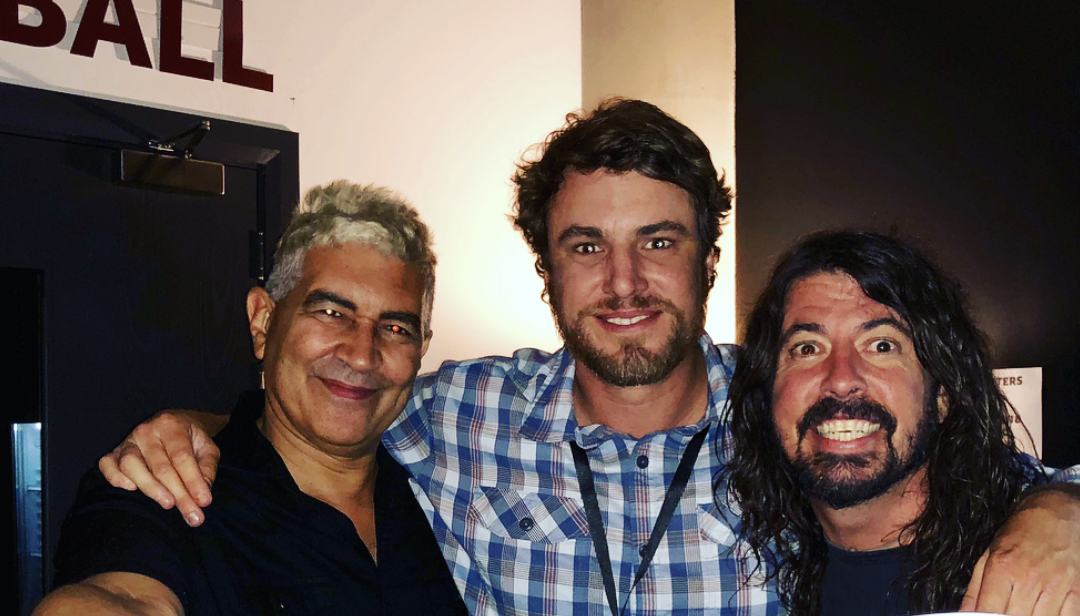 Shep Rose from Southern Charm had a star-studded a weekend. The Charleston-based show cast member traveled to California to help his friend Dave Grohl from the Foo Fighters celebrate a big birthday. Plus he ended up golfing with comedian Larry David.
Rose seems quite at ease rubbing elbows with Hollywood and documented his travels along the way. How did he hook up with Grohl in the first place? And end up on the golf course with David?
He partied with Grohl this summer
Like many Bravo fans, Grohl's wife is a Southern Charm fan. As a result, Rose was invited backstage to chug beers with the band. Rose posted a video of the encounter on Instagram. "This was one of the most surreal and perfect nights of the 2nd fiscal quarter of 2018. @foofighters are so badass. Special thanks to their guitarist Pat and Dave Grohl's wife Jordyn who love Southern Charm and made this whole thing happen. And Dave for suggesting shotgunning a beer. Just what the doctor ordered. Scroll through and look at Insta story. Words can't say how cool this night was."
Southern Charm may not be the only Bravo reality show on Grohl's wife's list. The cast from Vanderpump Rules also got to hang with Grohl after a show in 2015. Cast member Kristen Doute posted a picture with Grohl and simply wrote, "Dave."
And got an exclusive invite to Grohl's big birthday party
Grohl turned 50 this weekend. And Rose was there to help launch Grohl into the next decade. He posted the ride for his Instagram followers and seen in the images is cast member Whitney Sudler-Smith. "Was so stoked to be invited to my new friend Dave's 50th here in LA last night. I Met some of the coolest people and tried not to completely geek out. But probably did. Damnit."
The A-list bowling party (Grohl Bowl) included band member Taylor Hawkins, Guns N' Roses bassist Duff McKagan, and Sex Pistols guitarist Steve Jones, Alternative Nation reports. Also seen in Rose's images is rocker Beck. Other attendees included Steven Tyler from Aerosmith and Krist Novoselic from Nirvana.
Rose continued the party on the golf course
After a night of "geeking out" Rose got to geek out some more on the golf course. He posted on Twitter, "Driving to Play golf at Riviera country club in LA. I Met my host Larry David in Charleston this fall and he was gracious enough to offer taking me golfing when i was in LA next. So here we go! Stoked. The lesson? : be careful what you offer and to whom."
After meeting "LD" and friends on the course, Rose posted about the experience on Instagram. "Well, LD and I were on the ropes all day. As many as 4 down to the wily duo Rob and Rick. But we battled back to one down after 17 (I eagled it, definitely one I'll never forget) but it wasn't to be! But such An amazingly fun round at Riviera today. Shot a respectable 80. I think LA suits me. #curbyoursoutherncharm."
Check out The Cheat Sheet on Facebook!