Shep Rose from 'Southern Charm' Shares His Hilarious Post-Wedding Workouts
After a weekend of indulgence, Shep Rose from Southern Charm is back to hitting it hard in the gym again. Well, sort of.
Rose recently attended Jax Taylor and Brittany Cartwright's wedding in Kentucky. He graciously provided video and photo footage of the entire event, from the party bus to the aftermath. And even though he didn't manage to land his dream date (actress Charlize Theron), he certainly had a blast.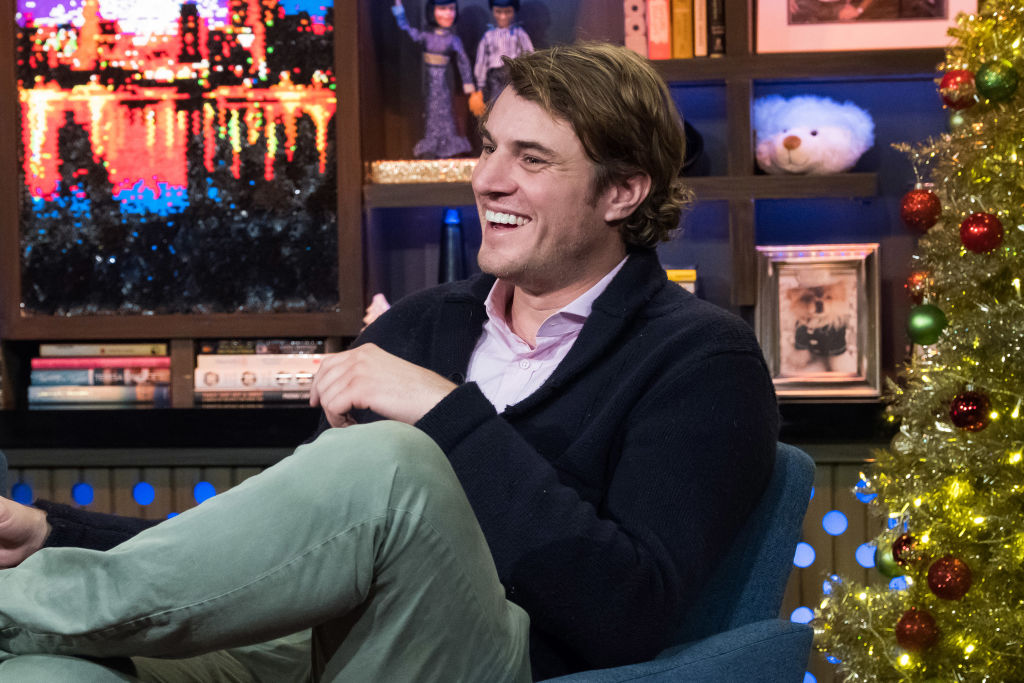 Since Rose probably treated himself to the culinary treats and (likely) open bar, he knew it was time to get back to his health and fitness routine. But he made sure getting back in shape wouldn't be boring.
Weights and an ice bath
Getting back into a fitness routine after a weekend of debauchery is never fun. Unless, of course, you are Rose and make it funny. He shared an Instagram video where he is lifting a few dumbbells and then plunges into an ice bath.
He made the video comical by adding the epic soundtrack from the film Chariots of Fire over his workout. As he stands behind a garage door, Austen Kroll allows the door to open (in slow motion) to reveal Rose in his workout glory.
He runs toward the ice bath, looking freaked out, wearing only shorts. Without hesitation, Rose submerges his body into the water as he clings to the sides of the tub. Cameran Eubanks shares what everyone is thinking. "Embarrassing how many times I just watched this," she wrote. She's right. It's worth watching more than once.
And now a beach workout to this Foreigner tune
Rose and friends (including Craig Conover and Kroll) took their workout to the sand next. "Lately We've been inspired by aggressive/ironic work out 🏋️ videos. Today we took it down to the ocean 🌊. Please scroll (music on second video!)," Rose wrote on his Instagram post. "Our sansei @swollymammoth.llc is slowly turning us into dangerous instruments. We can't be reasoned with, or bargained with, and we absolutely won't stop until you are all annoyed." 
The video shows Rose and friends on the beach, working out with various equipment. Rose generously provided fans with an entire workout music video to the Foreigner song "Juke Box Hero." The video (in the third frame of the post) includes various shots of the guys working out, but also frolicking in the ocean.
If this video doesn't inspire everyone to get in shape, then nothing will. Even a crowd observing from a home nearby applauds the workout efforts on the beach.
Rose is serious about getting healthy
Although Rose's videos are pretty silly, he's serious about getting in shape and being healthy. In a previous season, Rose is seen getting winded while playing basketball with Kroll. He also visits his physician who seemed concerned about Rose's liver values.
Rose has also dealt with knee surgery, which likely put a fire underneath him to get in shape. Eubanks posted a photo with Rose in May. She shared that Rose has shed his "dad bod" and is getting in shape. "I made him put his T'shirt in the dryer so he looked more presentable. Also happy to report he no longer has a dad bod thanks to his new trainer. You go Sheppy!" 
Beyond the gym, Rose is also getting in plenty of golf. He went on a golf trip with friends in May. Plus, he's happy to participate in fitness challenges for charity.