Shia LaBeouf In the MCU? A Few Fans Think He'd Be a Perfect Fit
Marvel has a definite recruiting process going on in landing as many A-list stars as they can to keep lending credibility to their MCU projects. If one can argue it's a matter of waving a large check to attract any caliber of actor, it clearly hasn't worked in recruiting everybody.
For someone like Shia LaBeouf, the jury's out on whether he'd find it hard to resist. Some Reddit users are saying he'd be a perfect fit playing a villain in the MCU. Maybe that's only because he's been such a troubling figure and plays equally troubled people on the big screen.
The big question is whether LaBeouf would really want to join Marvel and if he lets money talk. For some of his fans, they may want him to stay in the indie field as he's done for a while, including his latest semi-autobiographical Honey Boy.
What are the chances of Shia LaBeouf joining Marvel in the next year or two?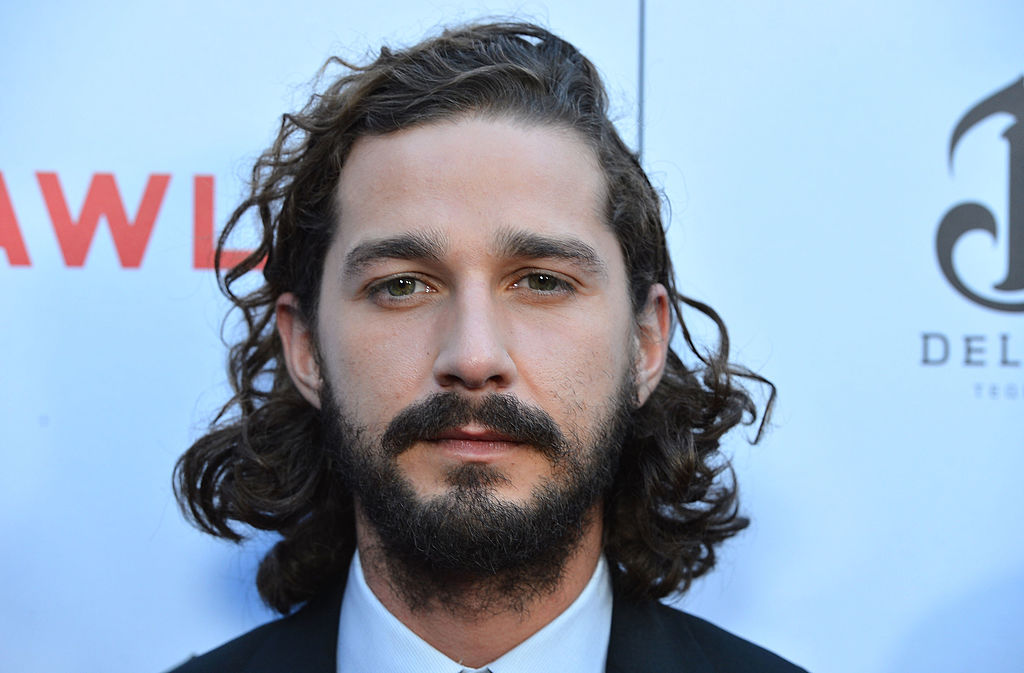 So far, there's nothing official about LaBeouf joining Marvel and only fans speculating on whether he'd fit in there. Reddit users have been debating this subject recently with one user starting a thread asking if LaBeouf should play an eccentric villain directly from Marvel comics or created especially for a movie.
Responses were more than interesting if also decidedly mixed. LaBeouf has certainly played a lot of diverse roles and can probably play anything. Others aren't really into his acting style, which often means delving into dark corners of a character's psyche.
He's more or less in the same method acting wheelhouse as Robert Pattinson lately, even if the latter has been doing some very dark method acting techniques to bring more realism. In the case of LaBeouf, he's tapping into his own life that everyone knows was darker than we ever knew when working as a child actor.
Many MCU fans want to see this channeled into an MCU villain. Some villain characters floated around so far are everything from Moon Knight to a new Norman Osborne. There is one possible problem, though, in having LaBeouf at Marvel.
Would Shia LaBeouf be too dark for the MCU?
Envisioning a LaBeouf Marvel villain maybe wouldn't fit into a PG-13 box when placed into a deeper context. All the villains seen so far in the MCU have been relatively on a middle ground and not off-the-wall as we'd expect a LaBeouf villain would be.
When placed in the proper context, LaBeouf might be better suited as a DC villain since it would allow him to dig deep into a darker portrait. If Joaquin Phoenix already did this with Joker, it's worth pondering what Shia could do with something similar in a solo movie.
Not that a character like Moon Knight wouldn't fit him well since it is a darker Marvel villain from the usual. Even sources like We Got This Covered said there were rumors about Marvel considering him for the role in a future Disney+ series.
These rumors were more or less from second-hand sources, so it's nothing official has been announced. Nevertheless, let's take a second to ponder whether LaBeouf would stay true to indies or end up like a new Robert Downey, Jr.
Comparisons to Robert Downey, Jr. are inevitable
Everyone saw how Downey, Jr. rose from personal struggles to become the true patriarch of the Avengers movies. Hiring LaBeouf might bring a similar trajectory, outside of latter finding a 2019 acting renaissance with Honey Boy and The Peanut Butter Falcon.
Marvel seems fairly adept at waving big money at actors and landing exactly who they want. Well, scratch names like Jennifer Aniston, Jennifer Lopez, or Martin Scorsese — at least for now. LaBeouf may be one to rebuff Marvel since he feels very comfortable in the world of making obscure films with quirky characters. Seeing him trapped in a contract of a franchise for five or ten years doesn't seem like his usual cinematic style.
For once, let's hope money doesn't draw someone into the Marvel vortex in favor of staying the course on their own creative path.