Shocking Behind-the-Scenes Secrets From Your Favorite TV Shows
Just as it is with our favorite movies, the most popular TV shows out there often feature a messy, scattered, and dramatic behind-the-scenes saga that eventually leads to a polished finished product. What exactly went on during those off-camera moments? We run through all the craziest secrets you didn't know (and then some).
1. Game of Thrones brought in a renowned linguist to create nine brand new languages for the series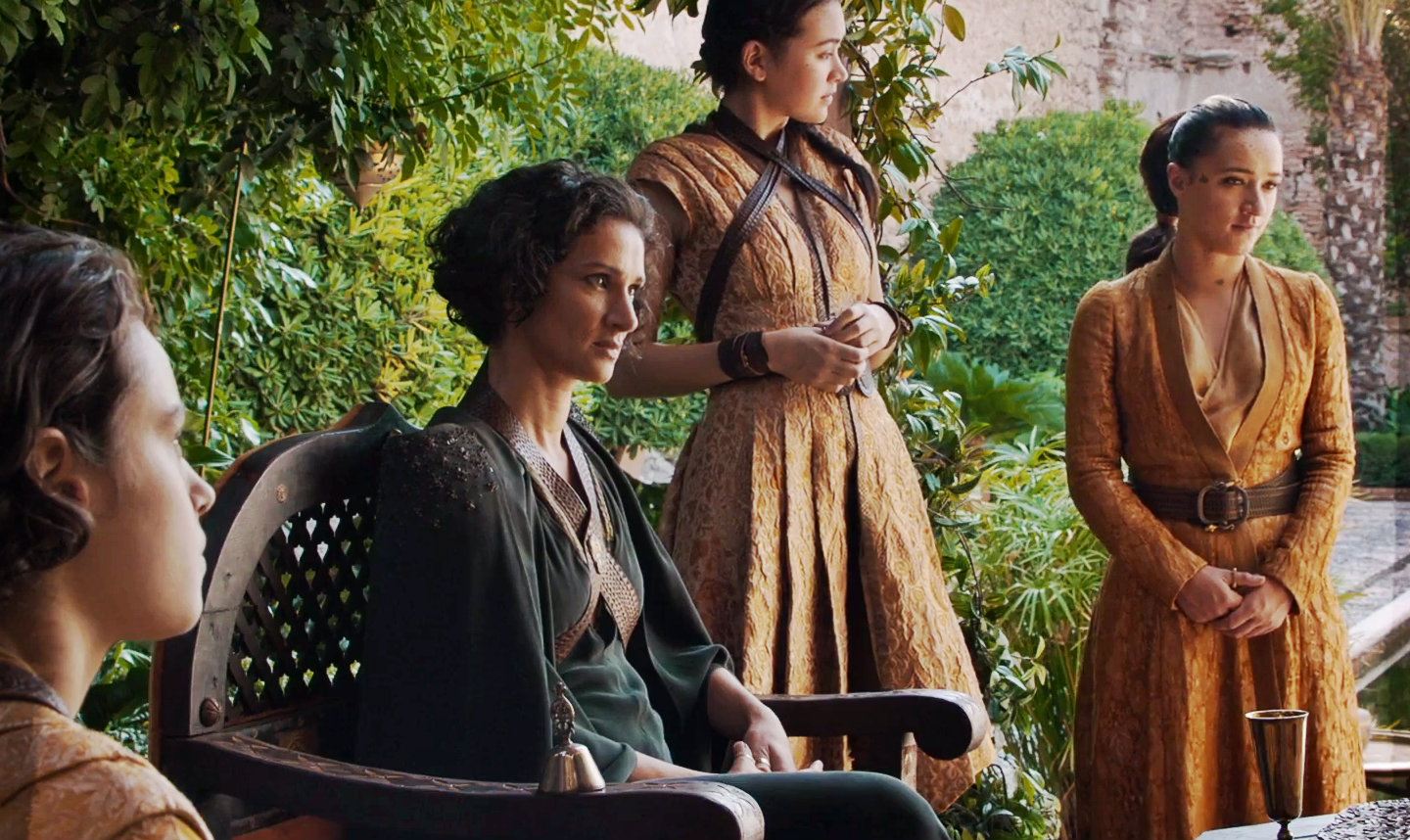 The diverse cultures in the Game of Thrones universe on HBO required more than just vaguely foreign English-speaking accents in order for audiences to truly feel immersed in the action. Enter David J. Peterson, a renowned linguist who was hired by HBO to invent a whole mess of new languages for the series.
Peterson's first duty was to construct the Dothraki dialect, made up of upwards of 2,000 words, with close ties to the Mongolian language spoken during the era of Genghis Khan. Beyond that, he also created various offshoots of Valyrian (including nine dialects of Low Valyrian), and a White Walker language that to this day hasn't been utilized.
2. The chairman of ABC was fired after green-lighting Lost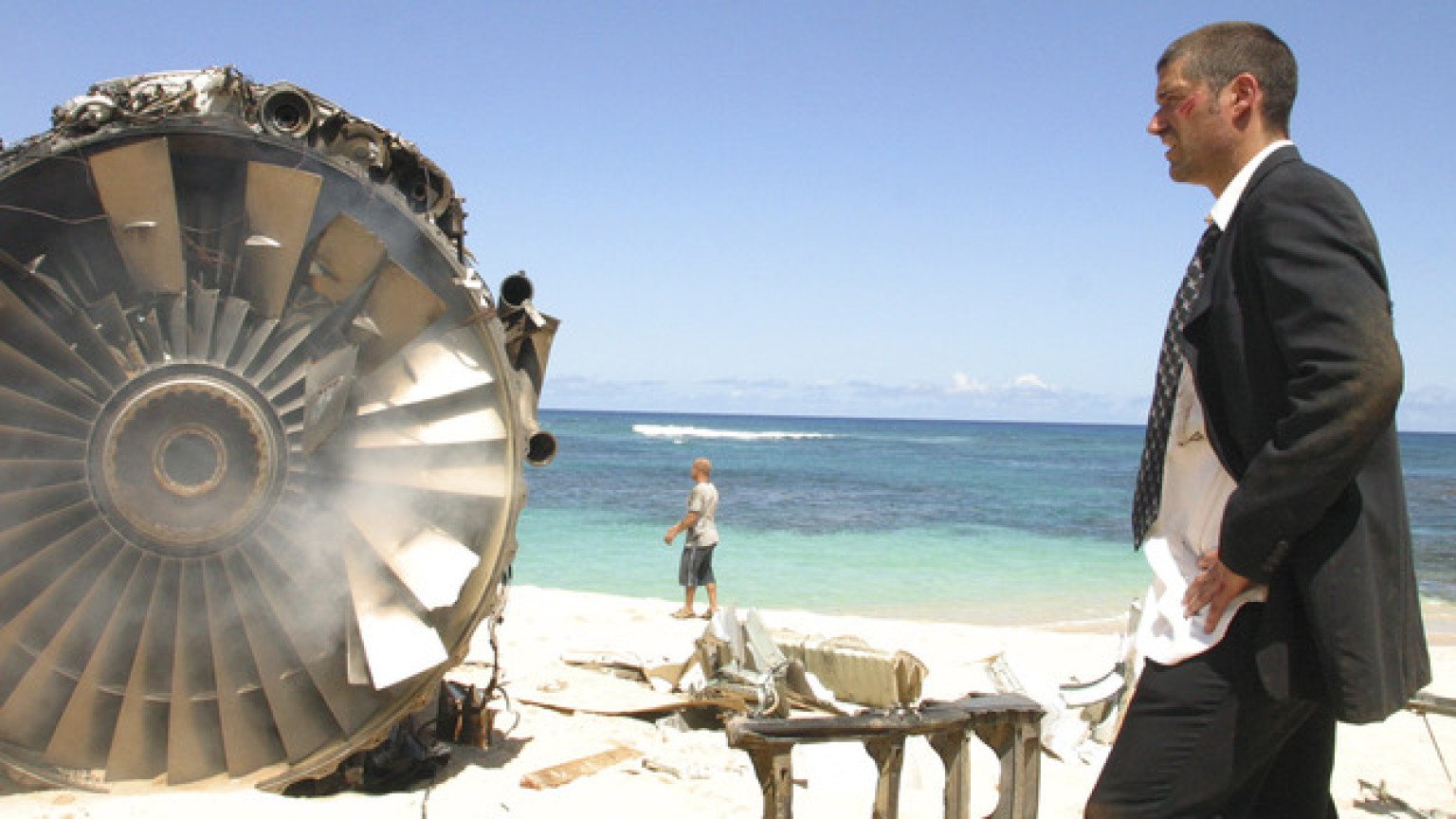 Today, we know Lost as the driving catalyst behind "Mystery Box" television, stringing viewers along for years before providing answers to their most burning questions. But back when it was first getting shopped around to networks, it was considered overly expensive, risky, and not at all feasible.
ABC chairman Lloyd Braun certainly didn't see it that way though, green-lighting Lost's $12 million pilot (sans an actual script), a move that saw his Disney bosses fire him on the spot. At least today, Braun can live knowing he made the right call, albeit at the cost of his job at the time.
3. Chevy Chase instigated a fist fight with Bill Murray behind the scenes of Saturday Night Live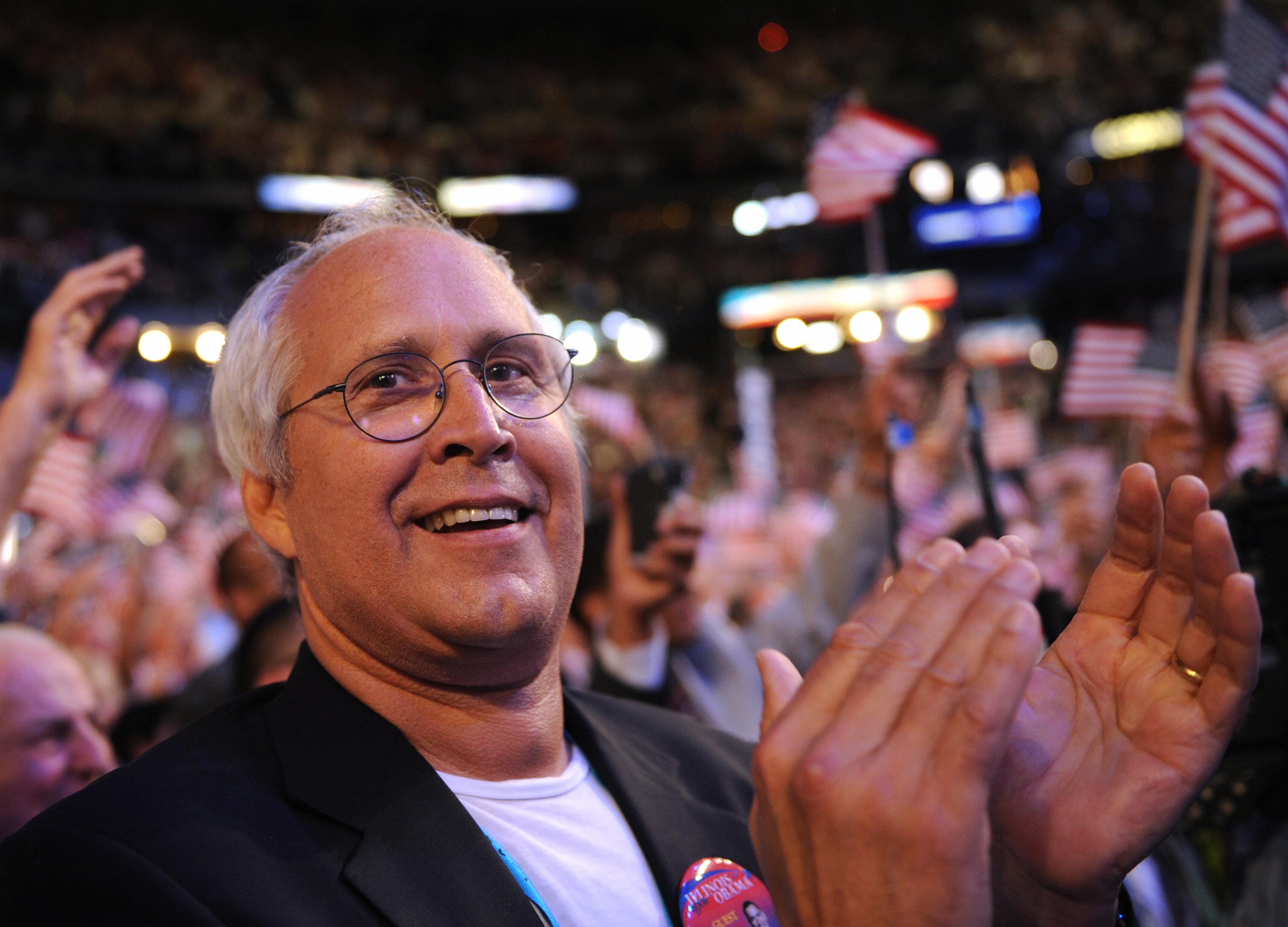 Bill Murray comes off as a pretty difficult guy to rile up. That said, when you hear that Chevy Chase made Bill Murray come to blows, you know something is up. Chase has made something of a career of burning bridges, culminating in a throw down that Murray later went on to describe as "really a Hollywood fight."
4. The Belchers in Bob's Burgers were originally supposed to be cannibals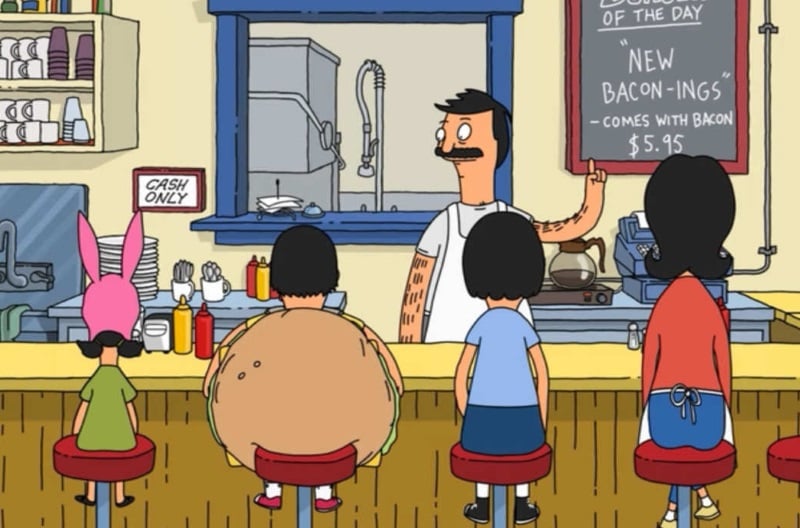 As crazy as it sounds, Bob's Burger's was almost an entirely different kind of TV show, revealed by showrunner Loren Bouchard in an interview with AV Club. "I did pitch the show [as] a family of cannibals who runs a restaurant," he revealed, with "sort of a Sweeney Todd aspect to it."
FOX later went on to green-light "everything but the cannibalism," and so the quirky, decidedly less-horrific version of Bob's Burger's that we recognize today was born. 
5. Modern Family's Nolan Gould is a real-life genius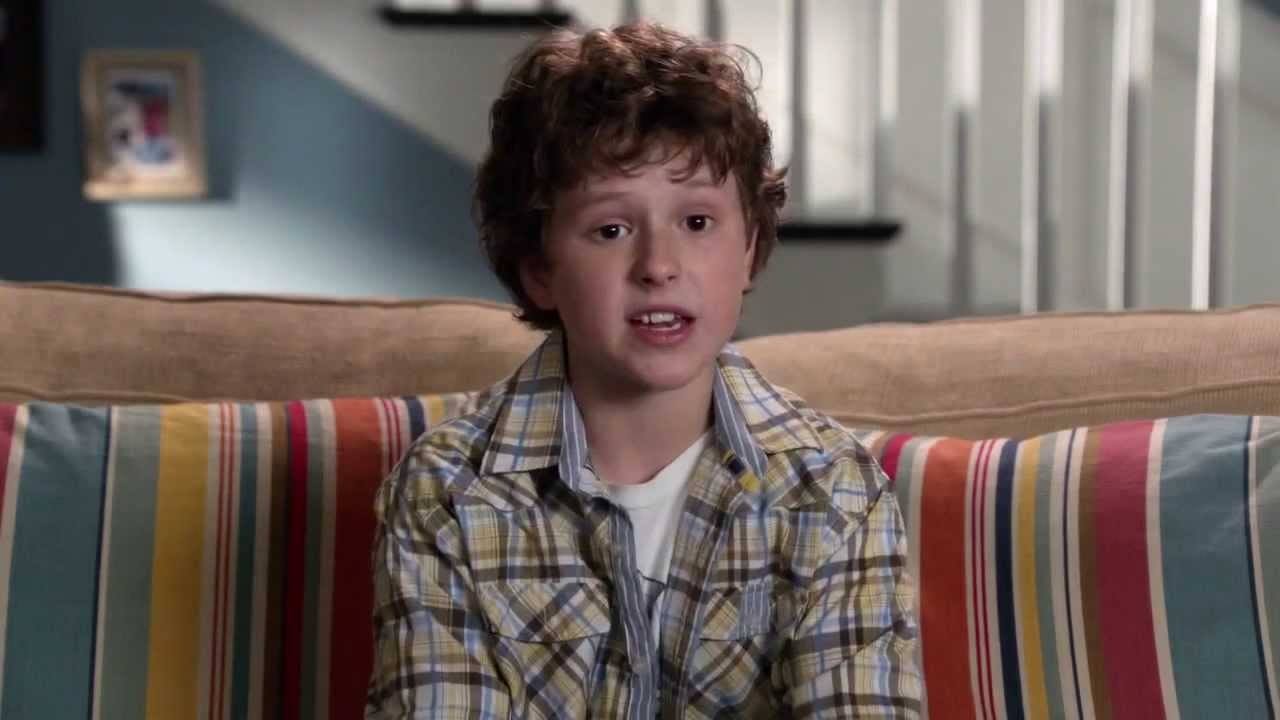 Modern Family's Nolan Gould may play the less-than-bright Luke Dunphy, but in real life, things aren't quite the same. Gould graduated from high school at just 13, sports a lofty IQ of 150, and is a member of Mensa International, an organization that only admits those in the top 98% of IQs in the world.
6. Jesse Pinkman was originally supposed to die in the first season of Breaking Bad
Breaking Bad | AMC
It's hard to imagine Breaking Bad without Aaron Paul's breakout performance as Jesse Pinkman. That said, we almost lived in a world where that didn't happen, with Paul's character slated for an early demise in the first draft of Vince Gilligan's story. After the infamous 2008 writer's strike put a pause on Season 1 though, Gilligan rethought that choice and kept Jesse in the series.
7. Gillian Anderson filmed much of The X-Files standing on a box, to account for the height difference between her and co-star David Duchovny
In the real world, a 10-inch height difference doesn't look all that out of the ordinary. On-screen though, it sticks out like a sore thumb, a problem that 5-foot-2 Gillian Anderson and 6-foot David Duchovny encountered on The X Files. Anderson got around that by spending a good deal of the series standing on what was lovingly dubbed the "Scully Box."
8. The Big Bang Theory's Mayim Bialik has a Ph.D. in neuroscience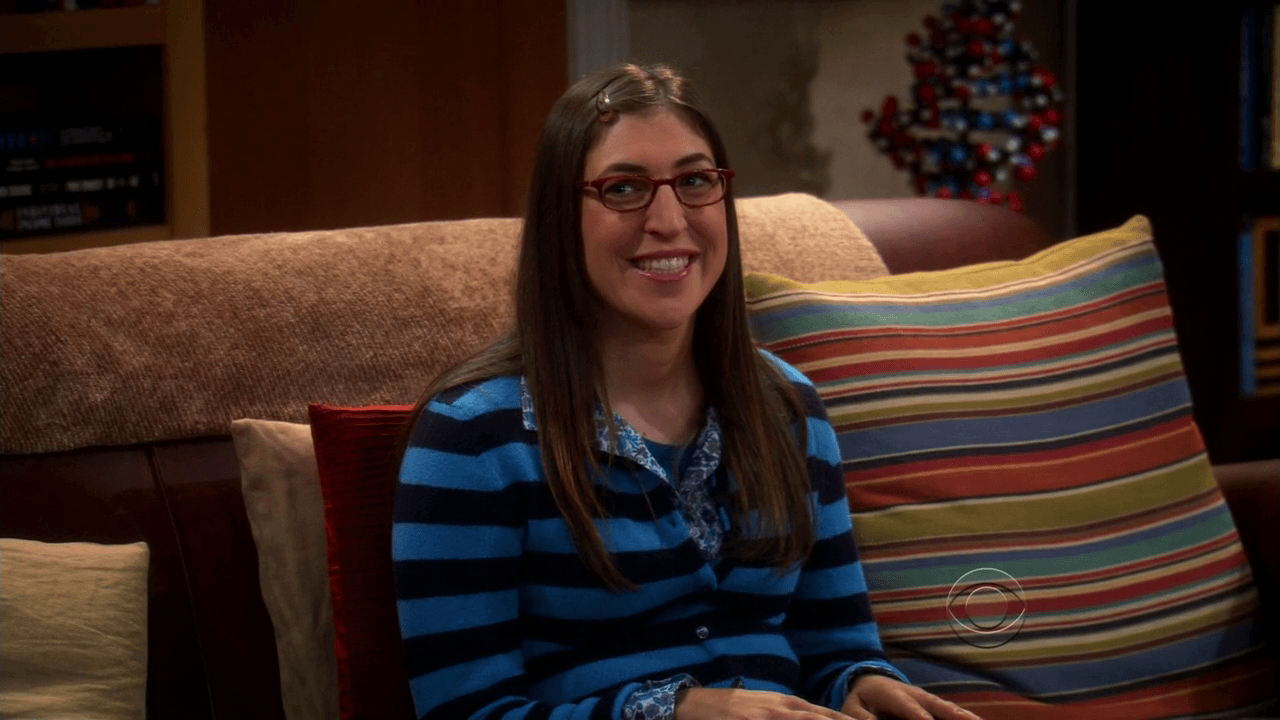 The cast of The Big Bang Theory all play fictional geniuses, backed up by a staff of consultants with more letters after their names than we care to count. That extends to cast-member Mayim Bialik, who has a Ph.D. of her own, and often lends assistance as the show's scientific fact-checker. 
9. Futurama writer Ken Keeler invented a real mathematical theorem for one of the show's episodes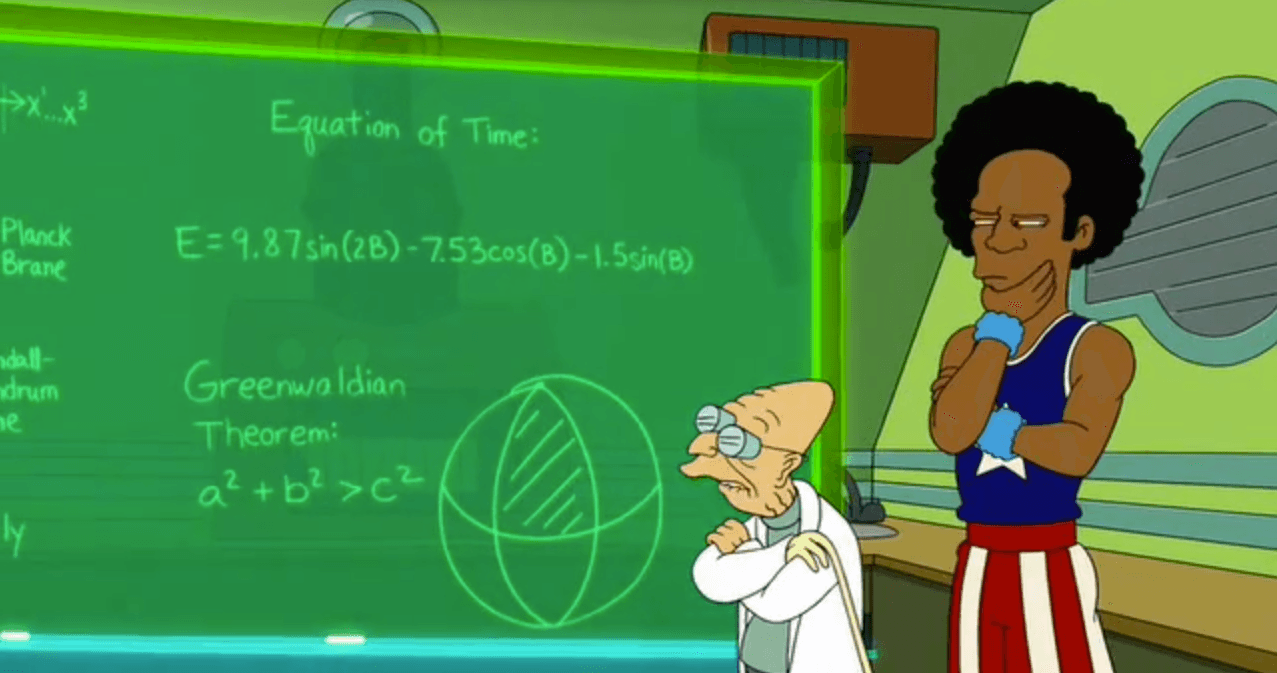 Speaking of smart people involved in popular TV shows, Futurama writer Ken Keeler (who himself has a Ph.D. in applied mathematics) invented an actual theorem for the episode entitled "The Prisoner of Benda."
As the Futurama fan wiki states: "The theorem proves that, regardless of how many mind switches between two bodies have been made, they can still all be restored to their original bodies using only two extra people, provided these two people have not had any mind switches prior."
10. HBO and NBC were both offered The Walking Dead, but passed, after the show was 'deemed too violent'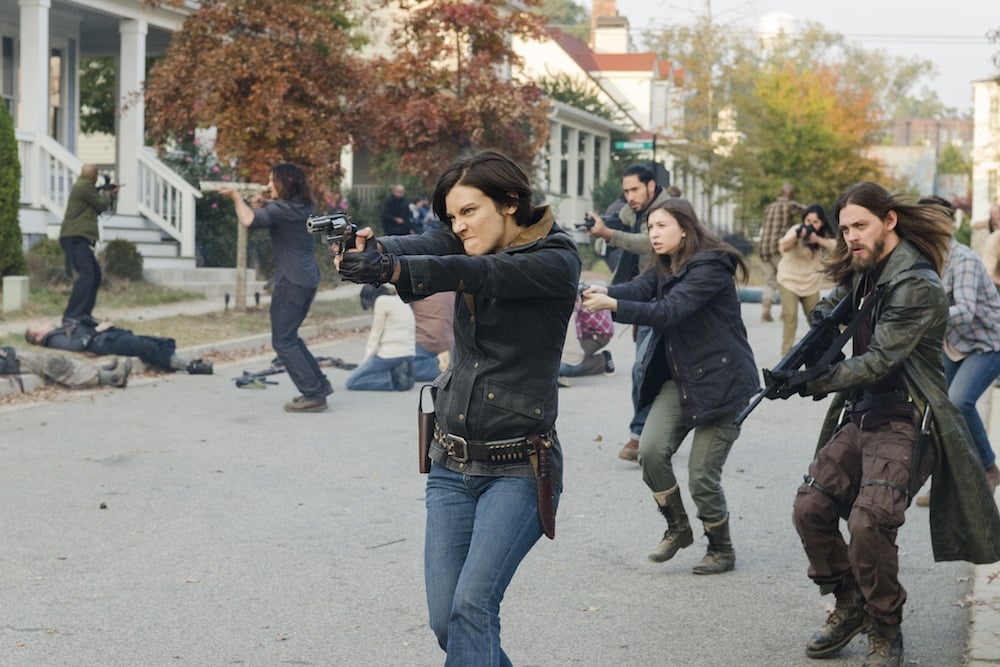 It seems odd to think that the network that hosts Game of Thrones would find any show too gory, but that's exactly what happened when HBO decided they didn't want The Walking Dead. "When NBC and HBO both said that they'd be willing to commit to a The Walking Dead television series if the production team significantly toned down the graphic novels' violence and gore, [producer] Gale [Ann Hurd] said 'no thank you,'" co-executive producer Greg Nicotero told The Huffington Post.
11. Parks and Recreation's Perd Hapley is a real-life news anchor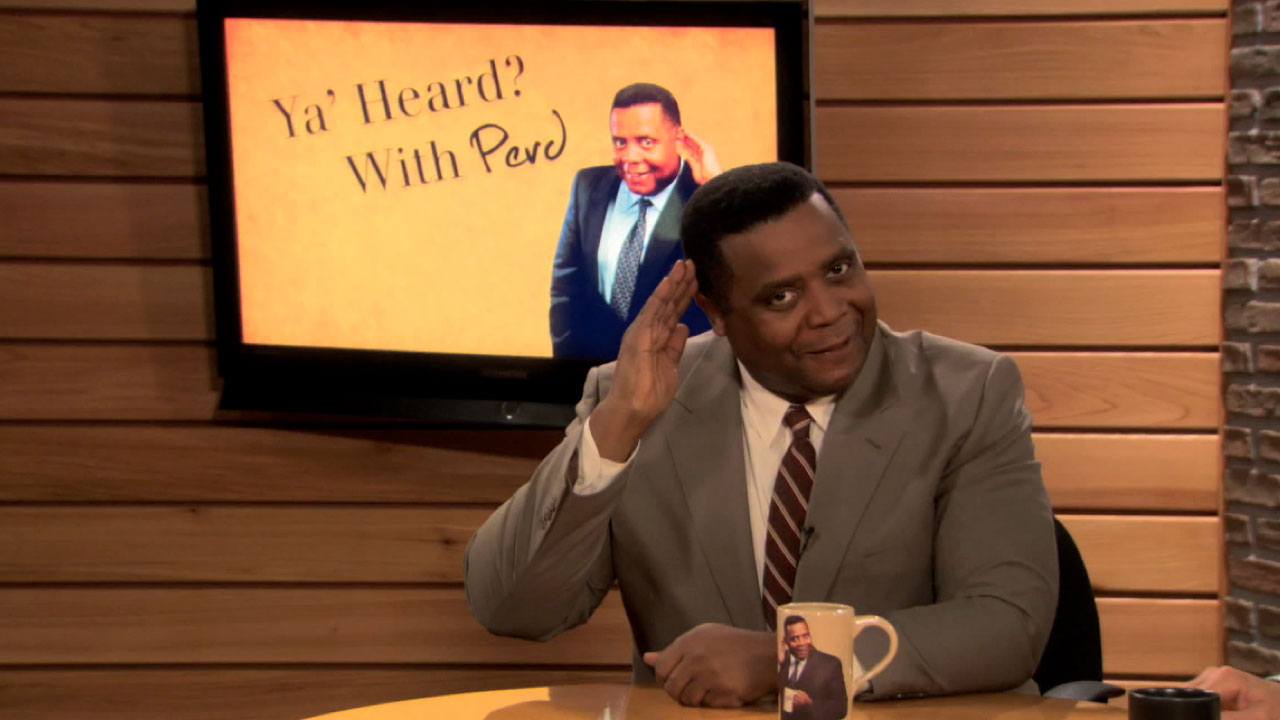 Jay Jackson is most recognized in pop culture as small-town reporter, Perd Hapley. He also appears as a new anchor in Scandal, Arrow, and The Mentalist, and there's a good reason for that. Jackson has a career's worth of experience in the role, having spent 22 years at KCAL9 news in Los Angeles.
His big break in Hollywood came on Showtime's Dexter, where, you guessed it, he played a news reporter.
12. Donald Glover was a writer on 30 Rock when he was just 23 years old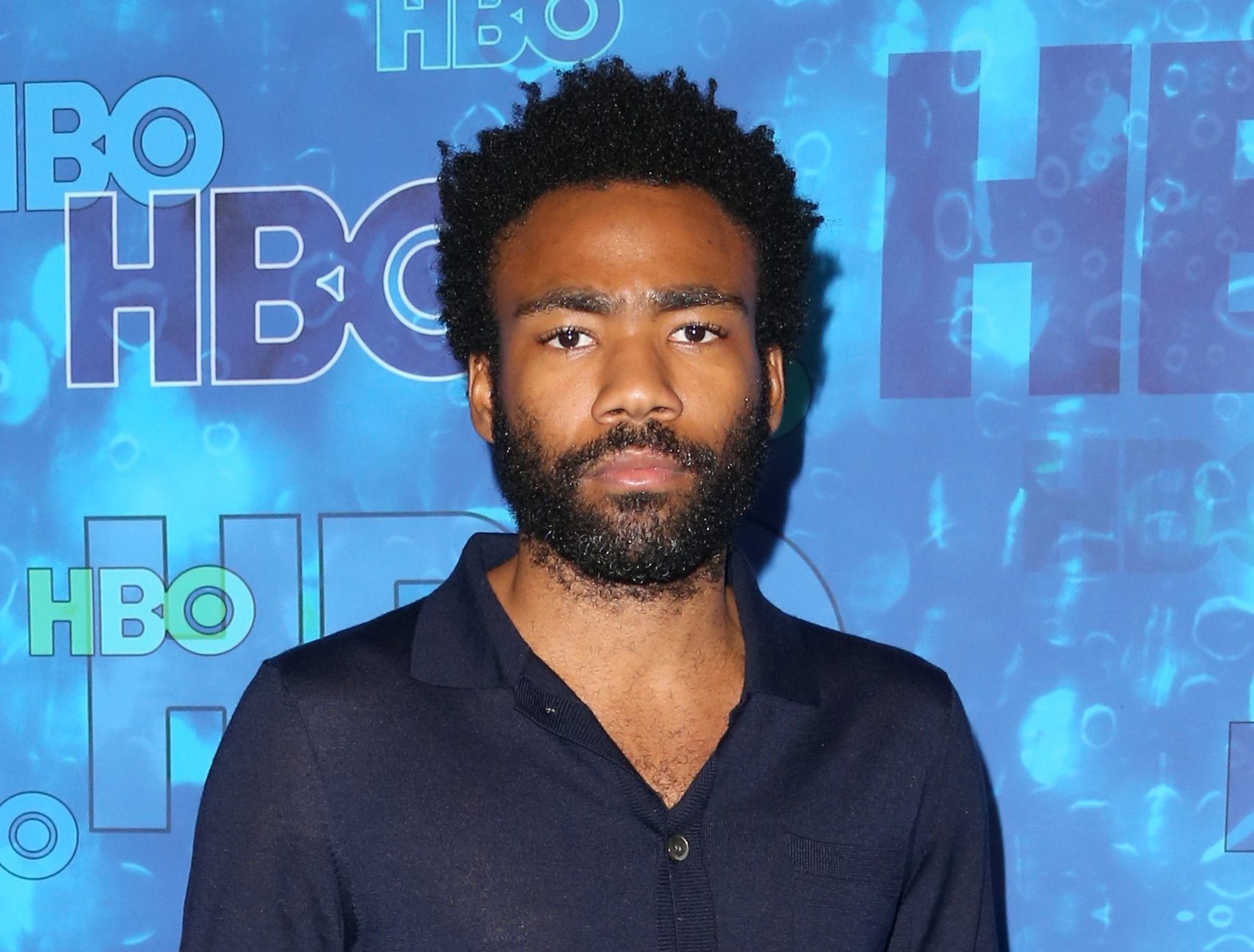 Today, Donald Glover is about as well-rounded as it gets talent-wise. Between his time as rapper, Childish Gambino, to creating his stellar FX series, Atlanta, it should come as no surprise that he's been working in the industry for as long as he has.
He first got his start when he was just 23 years old, with a six-year tenure in the 30 Rock writer's room. You can see his creative DNA all over the show: Kenneth Parcell's (Jack McBrayer) hometown of Stone Mountain, Georgia? Yeah, that's Glover's hometown, too.
13. Neil deGrasse Tyson fixed a glaring scientific issue for The Daily Show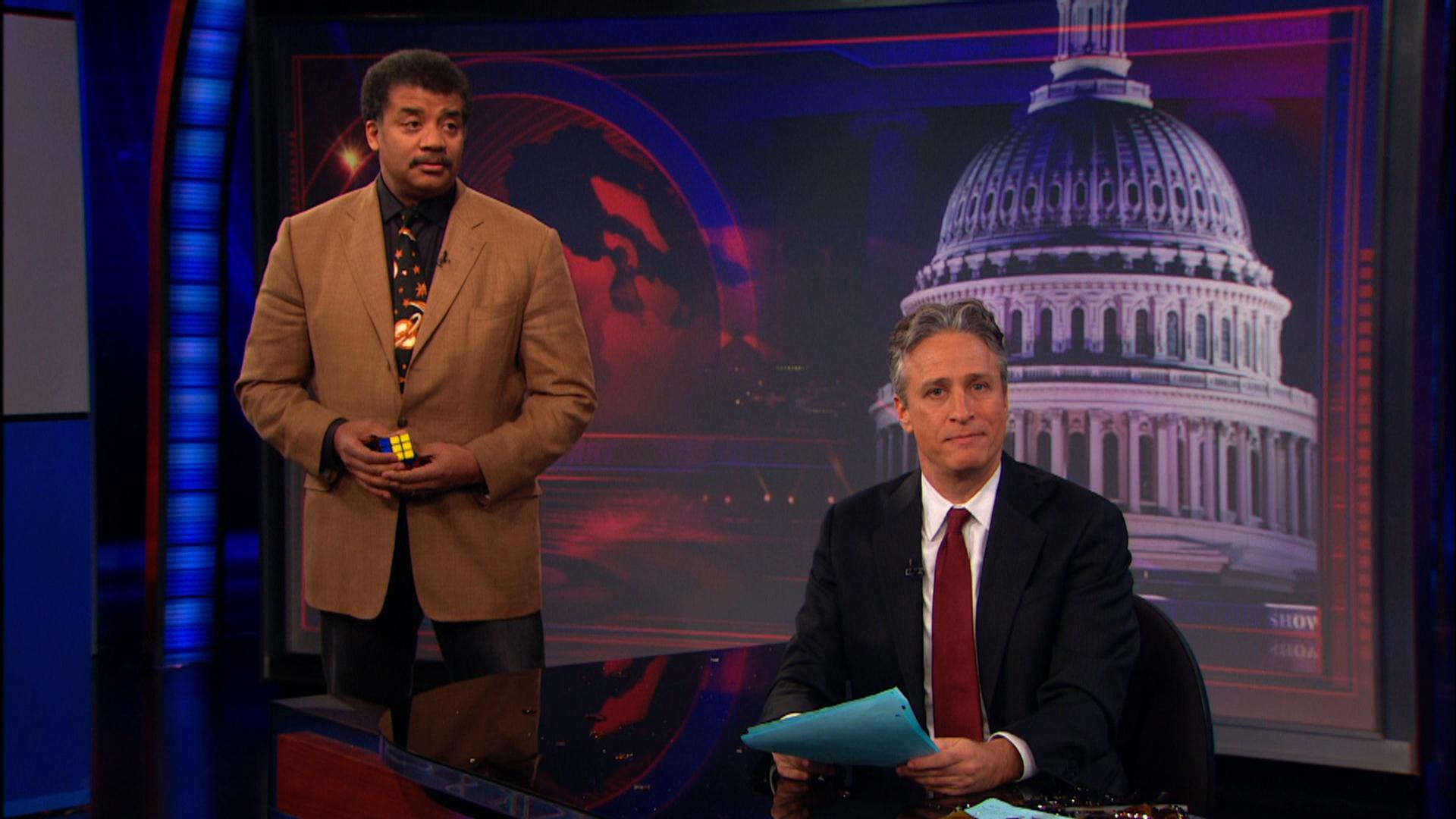 The intro sequence for The Daily Show has traditionally featured a spinning animated Earth, highlighted by the recognizable trumpet-laden theme of the series. When physicist Neil deGrasse Tyson appeared on the show as a guest though, he noticed something strange: The Earth was rotating in the wrong direction, and had been the whole time.
The very next night, The Daily Show graphics department had fixed the error.
14. Will Smith only starred in The Fresh Prince of Bel-Air because he owed the IRS almost $3 million in back taxes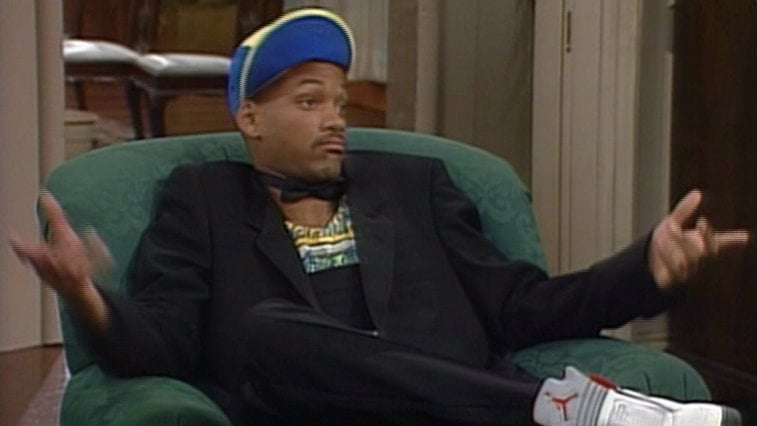 Actors take on roles for a variety of reasons. For Will Smith, he first came on The Fresh Prince of Bel-Air to climb out from under a massive pile of debt. The young rapper's poor money management led to $2.8 million in back taxes, leading the IRS to take 70% of each paycheck during Smith's first three years on the show. 
15. Members of Coldplay, Of Monsters and Men, Sigur Rós, Mastodon, and Snow Patrol have all guest-starred on Game of Thrones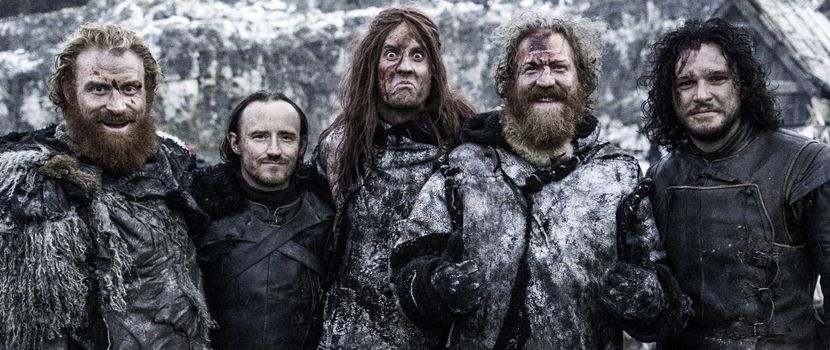 Lately, it's been all the rage in the musical community to pop up on Game of Thrones in cameo roles. If you look closely, you can see Sigur Rós at Joffrey's ill-fated wedding, Coldplay's drummer Will Champion at the Red Wedding, Snow Patrol lead-singer Gary Lightbody singing "The Bear and the Maiden Fair" in Season 3, and all four members of Mastodon as Wildling extras in Season 5.
Follow Nick on Twitter @NickNorthwest
Check out Entertainment Cheat Sheet on Facebook!