Shonda Rhimes Has Pizza Flown In From Chicago Every Christmas Because She's Shonda Rhimes
These brainchild projects of Shonda Rhimes have been the talk of every Thursday night for years. Her success isn't an accident, though.
We've all watched Grey's Anatomy. We've seen the success of Scandal. These brainchild projects of Shonda Rhimes have been the talk of every Thursday night for years.
Her success isn't an accident, though, and with that success comes some major perks.
Shondaland is a thing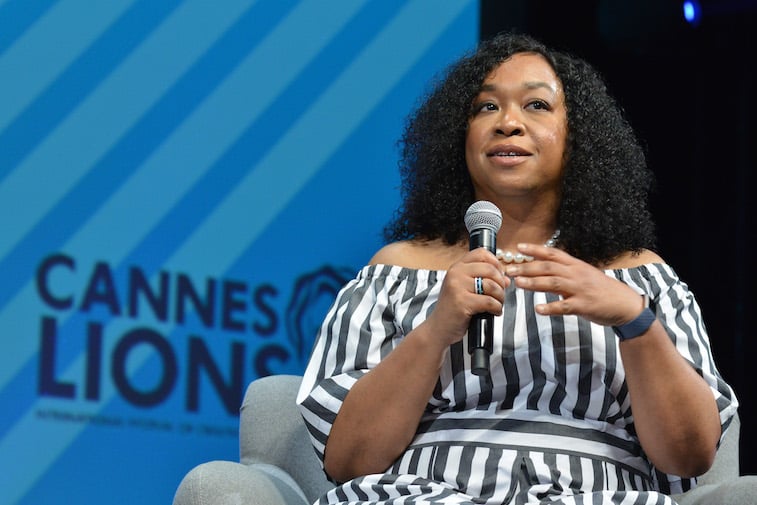 Yes, she has achieved so much success that she can name it all Shondaland. But really, it's also a company, a blog, and a whole lot more. It's a storytelling company.
It's the hard work of Shonda, the producer behind all those ABC hit shows that make up TGIT (Thank God It's Thursday!).
It's also a part of Hearst Digital Media Network, and the website is a place that offers in-depth interviews, relatable essays, and unexpected culture coverage. 
Rhimes can do pretty much whatever
When you get to be as famous as Shonda, you get to do a lot of things the way you want. No, she's not breaking any laws, but she does get to do things specifically afforded to her by her success.
Things like having Chicago pizza flown in and delivered from her favorite place in Chicago, Aurelio's. On Christmas Eve. Just because she loves their pizza that much.
Yep, that's one perk of being famous.
What you may not know she's done
Before she found success with her second attempted pilot, Grey's Anatomy, Shonda was doing some other work you might not be familiar with.
Among her credits include the HBO TV movie Introducing Dorothy Dandridge (1999), starring Halle Berry. She also wrote the screenplays for the feature film Crossroads (2002), a stepping stone for Britney Spears, and The Princess Diaries 2: Royal Engagement (2004), the romantic comedy sequel that starred Julie Andrews and Anne Hathaway. 
What's on Shonda's plate
With all the current projects she has going on, it might surprise you to know that Shonda ended her relationship with ABC in 2017 (don't worry — the shows aren't going anywhere!) so that she could pursue an exclusive relationship with Netflix.
She already has eight shows in the works and has signed legendary actress Julie Andrews to be the voice of one of the characters.
She's also written a book, Year of Yes, given the 2014 Dartmouth commencement address (to over 14,000 people — yikes!) and has won several awards.
Among them are a Golden Globe, nominations for three Emmy Awards, and awards from the Writer's Guild of America, Producer's Guild of America, and Director's Guild of America.
Her weight loss had nothing to do with you
One of the things that stands out about Shonda is something she wishes wouldn't. To date, she's lost over 150 pounds, and she hates the attention she gets for it.
To her, it feels all wrong. When people think she lost the weight to fit in or look better, she scoffs.
In an interview with Health.com, she explains that she did it "because I could not walk up a short flight up stairs without stopping to take a break and wiping sweat from my brow. I did it because my body was physically rebelling against the brain that had been ignoring it for so long."
Shonda lost the weight for her health and shares that she didn't even like the process. In fact, she doesn't like maintaining her weight loss either. It may have something to do with her love of that Chicago pizza, but who doesn't love pizza?
She also still feels uncomfortable about the looks and attention she gets related to her new body. She equates it to people now seeing her as valuable and wonders what they saw before. 
Shonda Rhimes will likely keep surprising us for years to come. She has a lot to offer, and her Netflix deal is sure to have us watching even more TV.