Shonda Rhimes' Netflix Deal: How Many Netflix Originals is She Creating, and When Will They Premiere?
Ted Sarandos, the chief content officer over at Netflix, said: "Shonda Rhimes is one of the greatest storytellers in the history of television." Anyone who is familiar with her innovative, attention-grabbing, and heart-stopping work knows that truer words have never been spoken.
Before Grey's Anatomy took off, Rhimes was relatively unknown—a hidden gem. The medical drama's success encouraged ABC to have her produce more content, and that's how the Shondaland we all know and love was born. The well-received shows skyrocketed Thursday night viewing and turned Rhimes from a little-known writer into a successful showrunner with a cult-like following. Now that she is an award-winning writer-producer with primetime experience under her belt, she's a hot commodity and one of the most powerful women in the entertainment industry.
Shondaland: From ABC to Netflix
Our new Shondaland offices just keep getting more amazing! Our new floor opens today. Thank you @netflix! #netflixlife #shondaland https://t.co/CE1MvNSw65 pic.twitter.com/CjP24Sv8Bj

— shonda rhimes (@shondarhimes) September 17, 2018
Netflix had its eyes on Rhimes before her contract with ABC even expired and thanks to a nine-figure multi-year production deal a new and improved Shondaland will be joining the streaming platform. The move will allow Rhimes to blossom as a storyteller and the creative freedom granted is bound to make for some fantastic new Netflix originals.
It's easy to see from Rhimes lineup on ABC that her current work fits within a narrow niche. How To Get Away With Murder, Grey's Anatomy, Scandal, and even her newest shows, Station 19 and For The People all follow the same outline—young professionals making their way in high-stakes work environments. Without a doubt, the move from primetime to streaming will breathe a breath of fresh air into Rhimes writing, which is something we can all look forward to.
To all those who love getting their weekly dose of Shondaland on ABC, don't worry! The current roster will continue to be overseen by Rhimes until they conclude and reruns are bound to make themselves at home on the network for years to come.
How many shows is Shonda Rhimes making for Netflix?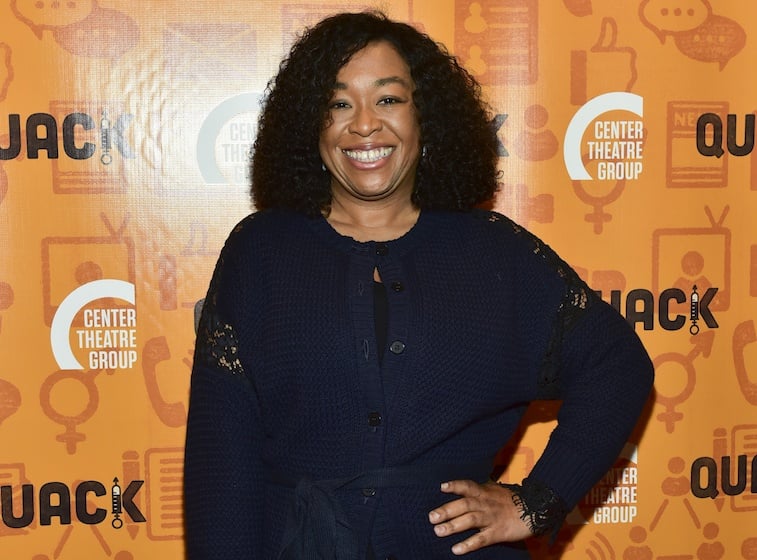 Currently, Rhimes has eight shows in the works for Netflix, and they cover a variety of genres from documentary to drama. After signing the deal, Rhimes was extremely nervous. She didn't have any work on hand, and the realization that she had to come up with eight shows on the fly hit her hard. Inspiration struck when a piece caught her eye in New York Magazine. Acting fast, Rhimes bought the rights to the article and the premise for the first show was born. The untitled series will follow Anna Delvey's journey from being a "fashionable young grifter" in NYC to an inmate at Rikers Island charged with grand larceny.
What other stories does Rhimes have in the works?
Get into the books that inspired some of our new shows. #shondaland https://t.co/RwEERXwvNS

— shonda rhimes (@shondarhimes) July 23, 2018
Rhimes will be spinning romance into drama with her adaptation of Julia Quinn's The Bridgerton Series. Ellen Pao's memoir Reset is serving as the inspiration for a series discussing sexism in Silicon Valley. The Warmth of Other Suns, based on an award-winning book from 2010, will bring the plight of African Americans during the Jim Crow era to the "big" screen. Pico & Sepulveda will be a series set in California during the 1840s when the state was still a part of Mexico and war was on the horizon. An adaptation of The Residence, a 2015 nonfiction book by Kate Andersen Brower that brought readers into the private lives of United States presidents, their families and trusted staff. Sunshine Scouts a dark and twisted show featuring teenage girls taking on the end of the world and Hot Chocolate Nutcracker, a documentary about the reimagination of the classical ballet by choreographer Debbie Allen.
With a lineup as diverse as this one there is no doubt that Netflix luring Rhimes over to the streaming side will change Netflix for the better.
When will Shonda Rhimes' new Netflix shows premiere?
Now for the big question! When will streamers get to binge the new Shondaland? While exact premiere dates are unknown, we do know that the "initial eight" are currently in various stages of development. According to NBC, Shondaland fans can look forward to the shows hitting Netflix in 2019 or 2020.