Should 'Arrow' and 'The Flash' Take a Break From Crossovers?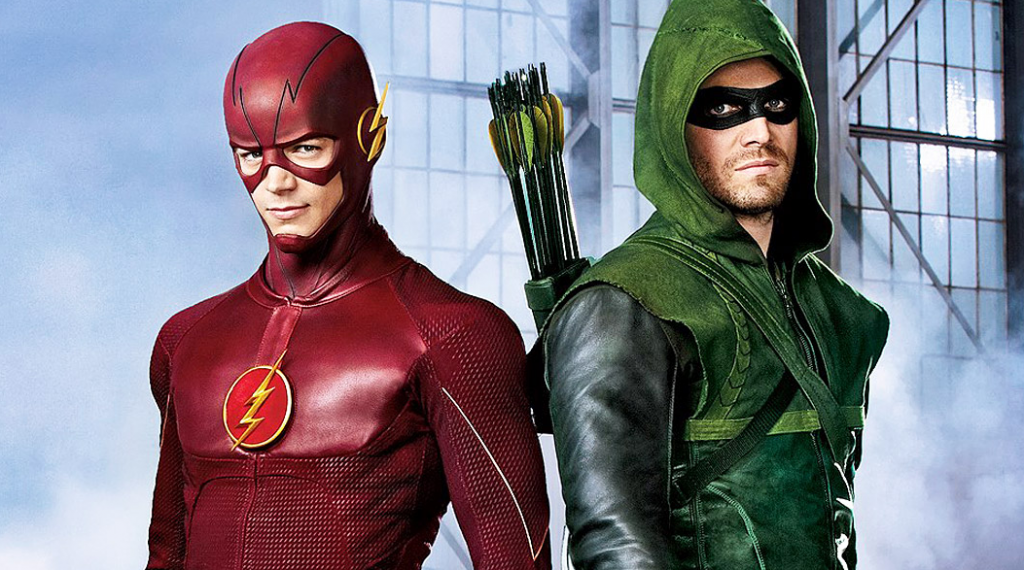 Over the course of both Arrow and The Flash's runs on the CW together, crossover events have become a time-honored tradition. The first season of The Flash featured a two-night event, putting both our titular heroes in the other's show, making for one of the highest rated weeks the CW has ever had. This last year saw a similar strategy employed. It was of course met with a similar level of enthusiasm, and for all intents and purposes, it was a rousing success. With rumors circulating around a second crossover event though, it's hard not to ask one question: When will it be too much?
To clarify, there's absolutely nothing wrong with both shows emphasizing their shared universe. It's part of what's made DC's TV lineup so appealing to fans, and you can hardly blame the network for playing their trump card as often as they possibly can. But there's a marked difference between "playing to your strengths" and "doing something so often it's not fun anymore." If the Green Arrow calls in his friendly neighborhood speedster every time there's a problem, it stops feeling like an occasion, and more like an unnecessary distraction.
The Flash and Arrow are great comic book shows because they explore different ideas of what it means to be a hero. The former treads on the side of light, operating with a strong moral compass. The latter goes down morally ambiguous path, albeit one that's been toned down since Oliver Queen's more murder-y Season 1 days. Together, they represent an intriguing yin and yang, intersecting at key junctures in their character development where they can each question their own respective ethical codes. When those intersections start to occur on a regular basis, it makes it difficult to focus on the story at hand for both heroes.
All this aside, a second crossover event this season is far from guaranteed. The evidence in question comes from David Ramsey, the actor known for his role as Oliver's closest friend, John Diggle. Ramsey posted a picture on Instagram from outside The Flash's writing room, teasing at the possibility of another crossover. This could entail anything from a full-on two-night affair, or simply Diggle taking a trip to Central City to lend a helping hand to Team Flash. Last season, we saw the Arrow lend an assist in subduing Reverse Flash, while The Flash sped off to Nanda Parbat to free the imprisoned Team Arrow. Knowing this, a similar strategy could be employed this season, where both heroes help the other subdue their big bad of the year.
A repeat performance produces all sorts of other thematic issues. Suddenly, we have the expectation as viewers that our two heroes will turn to each other in times of crisis toward the finale. This in turn undercuts the autonomy of each character's personal journey. It's why the first season of Arrow carried as much weight as it did: Oliver had to face down his demons himself, without being able to count on someone swooping in at the last second to help. And while you can make the argument that working as a team is part of the journey for both shows, at some point we have to acknowledge that they're called The Flash and Arrow, not The Flash and Arrow, and their unreasonably deep lineup of tech geniuses and super-friends. 
All told, the crossover events we have had so far have been stellar. We finally can put the extended Legends of Tomorrow setup behind us in favor of more pressing plots, and generally, the showrunners haven't pressed their luck quite yet. That being said, both shows are one crossover away from overstaying their welcome in that department.
Follow Nick on Twitter @NickNorthwest
More from Entertainment Cheat Sheet:
Want more great content like this? Sign up here to receive the best of Cheat Sheet delivered daily. No spam; just tailored content straight to your inbox.