Should Kate Middleton's Engagement Ring Have Gone To Meghan Markle Instead?
Kate Middleton has worn Princess Diana's engagement ring for close to a decade, but there was a time when the coveted ring could have gone to her counterpart, Meghan Markle. A new documentary, The Diana Story, argues that Diana's ring should have gone to Markle when she tied the knot with Prince Harry last May. The only reason it did not is because of Harry's generosity.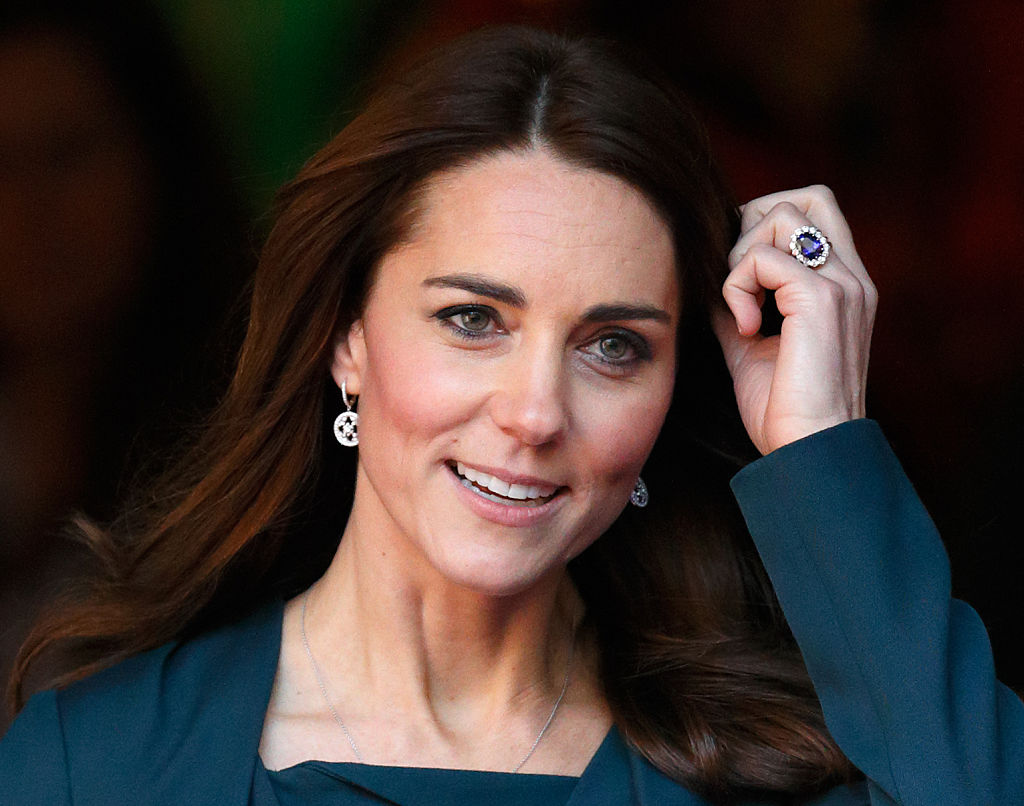 How did Kate Middleton get Diana's ring?
When Princess Diana passed away in the 1990s, her two sons were given permission to select pieces of jewelry from her collection. According to International Business Times, Harry is the one who picked out Diana's sapphire engagement ring, which is estimated to be valued at well over $300,000.
This gave Harry the right to keep the engagement ring for himself and presumably give it to his future wife. That all changed, however, when Prince William and Kate Middleton started getting serious.
William and Middleton started dating in the early 2000s, close to 15 years before Harry met Markle. When William decided to pop the big question, Harry offered their mom's engagement ring instead of keeping it in his possession.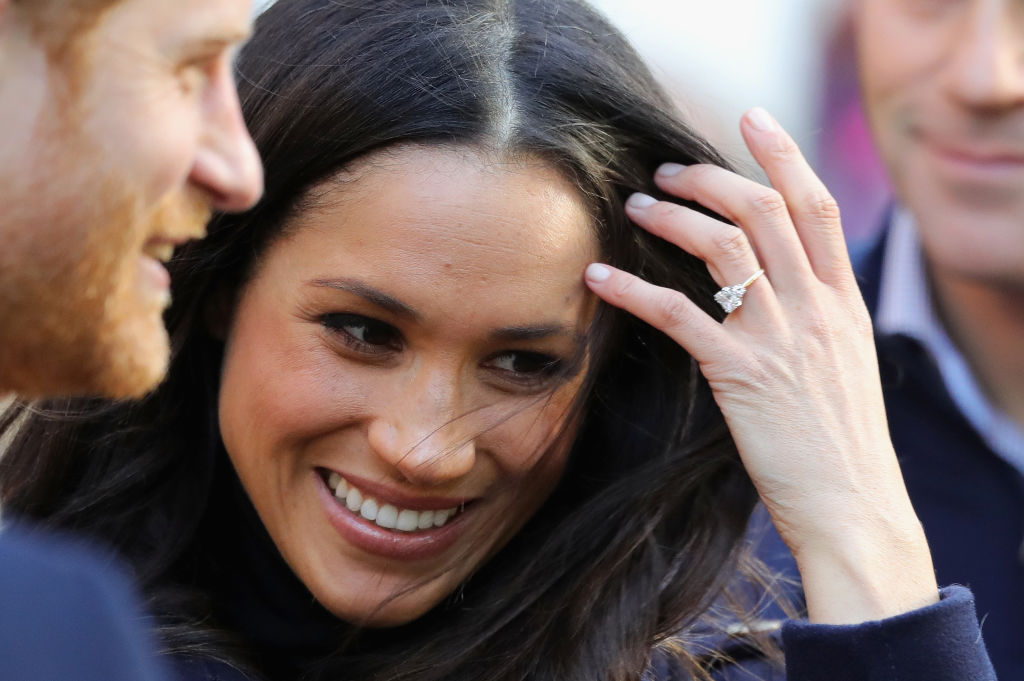 The new documentary claims that Harry wanted to see the ring on the throne and that he believed giving it to William would have been exactly what Diana wanted.
That said, Prince Harry was not in a serious relationship at the time and marriage was probably the last thing on his mind. If he had met Markle prior to giving the ring away, there is a chance it would have been passed down to the former Suits star.
Prince Harry gives Meghan Markle another ring
With Harry giving away Diana's sapphire ring, he was forced to pick out something else when he decided to propose to Markle. To that end, Harry selected a few diamonds from his mom's jewelry collection, plus a stone he got from Botswana. Harry then had a jeweler craft the ring, which he presented to Markle in 2017.
The couple exchanged vows in May of 2018. Markle may not have gotten Diana's engagement ring, but she was clearly happy with the custom one Harry made. Although since giving birth to Archie Harrison, the Duchess of Sussex has upgraded her setting and band.
Pieces from Diana's collection are often worn by members of the royal family. Some of these items are combined with others to create a new piece. Camilla Parker Bowles, for instance, is often seen with a diamond and emerald brooch, a piece she wore most recently in honor of Prince Charles's 50th anniversary as Prince of Wales. Diana wore the same necklace back in 1986.
Royal watchers, of course, were quick to notice this and criticized Bowles for the move – despite the fact that the brooch actually belongs in Queen Elizabeth's collection.
Inside Prince Harry and Meghan William's feud
While Harry and William used to be very close, their relationship has suffered in recent years. Sources believe that their feud started when William tried to give Harry some advice about his romance with Markle. William reportedly told Harry to take things slowly and get to know Markle more before popping the big question. Prince Harry allegedly took offense to the comment and their relationship has never been the same.
The royal family has not commented on the situation, though Prince Harry and Meghan Markle splitting houses from Prince William and Kate Middleton suggests that there is some truth to the rumors.
Until we learn more, William and Middleton recently arrived at Queen Elizabeth's Balmoral Castle in Scotland for their summer vacation. The couple, along with their three children, Prince George, Princess Charlotte, and Prince Louis, are expected to stay several weeks.
While Prince Harry and Meghan Markle will also make the journey north to visit Her Majesty, they are reportedly not planning on leaving Windsor until next month. It is unclear why the Duke and Duchess are not going at the same time as William and Middleton, but their decision has sparked rumors that they are avoiding each other.
The royal family has not commented on the rumors surrounding Prince Harry and Prince William's relationship status, or the new documentary about Kate Middleton's engagement ring.