Should the Royal Family Do More to Protect Meghan Markle?
It seems that everyone is fascinated with the royal family. Everything they do is extremely interesting, from the trips that they take to the clothes and jewelry that they wear.
For years, the public and the media were obsessed with Princess Diana, and since the 2011 royal wedding, Kate Middleton has been in the spotlight as well.
Now that Meghan Markle is officially a royal, it seems that everything that she does is constantly under scrutiny. In the past year, since Meghan has been married to Prince Harry, she has been plagued by one rumor after another.
First, it was said that she was extremely difficult and not so nice to her staff. In addition, news outlets such as The Sun reported that Meghan and Kate were feuding with each other and that the supposed rift was the reason Meghan and Harry moved away from Kensington Palace to Windsor.
With so many people seemingly attacking the Duchess of Sussex, should the royal family do more to protect her?
Meghan was given more than one unflattering nickname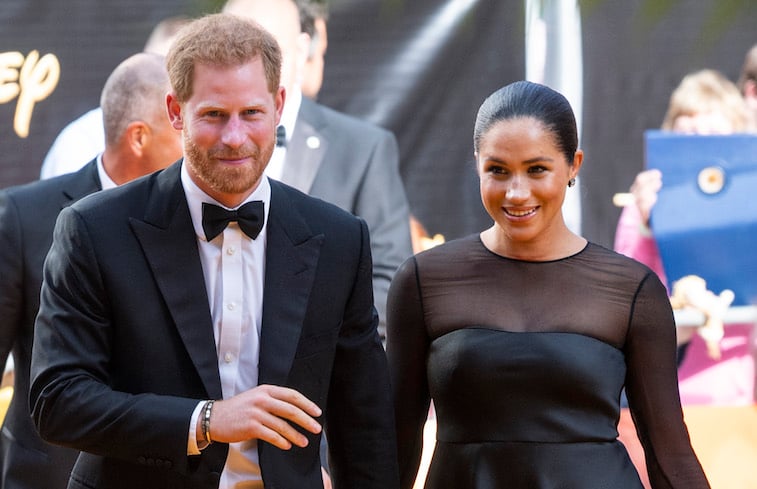 In the first few months after joining the royal family, reports surfaced that palace staff had nicknamed Meghan "Duchess Difficult." This name came about because she wakes up at 5 am and immediately begins texting and emailing her staff with fresh ideas and requests.
According to Elle, her staff actually are all very fond of Meghan, acknowledging the fact that she is a hard worker and likes to get things done as efficiently as possible. In addition to that unflattering nickname, Express reports that Meghan was also known as "Me-Gain" as well as "Hurricane Meghan" due to her tendency to bend royal rules from time to time.
Do people think that the royal family should do more to protect Meghan?
Meghan and Harry are one of the most loving couples that we know. Just about every time they are photographed together, they are always hand-in-hand and gazing at each other with love in their eyes. Harry is so protective of his wife, in fact, that according to Fox News, he was extremely angry about the nicknames she was given. Although he was practically livid about the way his wife was being treated, he didn't seem to do anything about it.
In addition to the way she has been treated by palace staff, Meghan has to deal with the drama regarding her estranged family. Her sister, Samantha Markle, has made numerous negative statements about her younger sister, and according to The Sun, Meghan's father, Thomas Markle, publicly revealed the contents of a personal letter that he received from his daughter.
Again, the royal family did not release any statements or take action. Yahoo! Style reports that people in America feel that the royal family should do more to come to her defense.
Why doesn't the royal family defend Meghan more?
They don't want to make the rumors worse. The royal family knows that just about everything that they do often makes headline news. Behind the scenes, they have advisors who let them know the best thing to do in every situation. If the royals were to release any statements regarding the negative press that Meghan has received since her wedding, it would surely add fuel to the fire and make the negativity significantly worse.
Although Meghan has received some negative treatment during her time as a royal, it would appear that the family is handling it in the best way. Most likely, they know that the rumors will die down, so they choose not to directly address them.
Although Meghan has been the subject of rumors and drama recently, she will always be one of our favorite royals.