Should Wendy Williams Change Her Name to Completely Get Over Her Ex?
Wendy Williams doesn't hold back her opinions when it comes to other people's lives, so it should be no surprise when other people seem to question the decisions she makes in her life.
Whether it's TMZ or Sirius XM, Williams has had to deal with questions relating to her failed marriage to TV producer Kevin Hunter ever since she announced she was filing for divorce.
Most of the time, the talk show host is able to put on a brave face and talk about how she is moving on, but sometimes, there are questions that are just too much to bear.
Why did Wendy Williams leave her husband?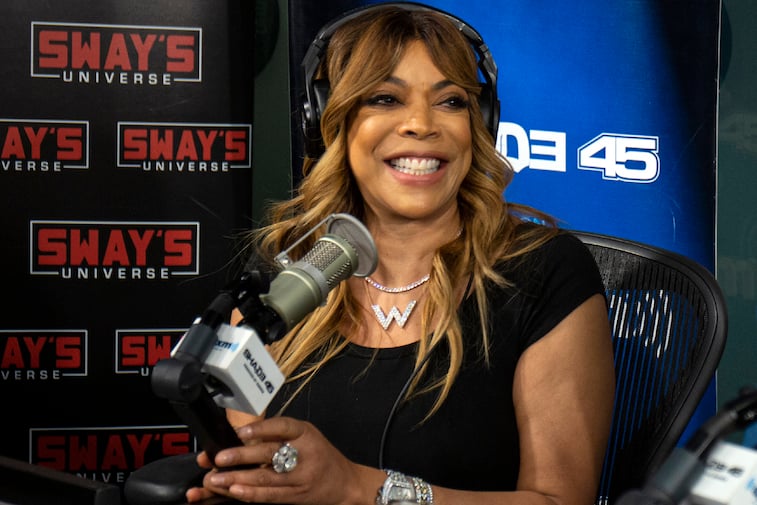 Fans of Wendy Williams know that rumors of her husband's infidelity have plagued her relationship since the beginning. Though she showed signs of struggles along the way, Williams always stayed steadfast in her devotion to her husband.
Things began to change earlier this year when Williams announced that she was staying in a sober house. Within weeks, newspapers began reporting that her husband was having an affair, and shortly after that, it was revealed that his mistress had a baby girl. Williams later revealed that her husband was indeed the baby's father.
While Williams had previously forgiven her husband for his past indiscretions, it appears that his new child was the last straw. Williams filed for divorce in early April and has since begun to try to move on with her life.
She has been focusing on moving on
There's no doubt that there's a whole new Wendy in town. Ever since announcing her divorce in April, the talk show host has been showing a brand new side. Though she has always been open about her life, Williams has been sharing her day to day adventures with her onset audience and with her fans on Instagram.
After filing for divorce, the 55-year-old moved from the home she shared with Hunter and moved into what she calls her bachelorette pad. She has begun dating and has been linked to a few serious relationships. Recently, Williams told her fans that she was officially off the market.
As she has begun to focus on her happiness, her health and her family have remained her number one priority. Though she is in the process of divorcing Hunter, she still shares a son with him and has acknowledged that he will forever be a part of her life.
Should Williams change her last name?
People react differently to the end of a relationship. For Wendy Williams, letting go of the last name Hunter is not just separating herself from her ex, it is separating herself from her son.
During a recent interview on Sirius XM, the host asked Williams whether she intended on changing the name on her credit cards. The 55-year-old was quick to respond, "No. My name is Wendy Hunter."
She went on to say that Hunter is her son's name, before breaking down in tears. Before moving on from the question with a quick "next," the talk show host appeared to reference the 20 plus years of marriage and how that can't just be erased.
When it comes to Williams' last name, that's a decision only Williams can make. In her professional world, she already goes by Williams, so her career moving forward will not be affected.
If keeping the name Hunter for her personal dealings is what helps her heal and helps her feel closer to her son, then there really is no need for her to make the change.