Showrunner Bruce Miller Shares What Keeps June Alive in 'The Handmaid's Tale'
The Handmaid's Tale is in its third season and going strong. This past week we saw a different side to Aunt Lydia (Ann Dowd) before the time of Gilead. We also saw a different side to June (Elisabeth Moss) then we're used to. She seems to be moving closer and closer to the edge, and it's hard to believe she is still surviving after all this time with her tormentors.
So much has happened already in season three of The Handmaid's Tale. Nichole escaped to the safety of Canada (for now) and June has been quietly working against Gilead in every way possible. This last episode showed a new side to June that could very well be a defense mechanism for survival in such a toxic atmosphere.
Showrunner Bruce Miller explains what keeps June alive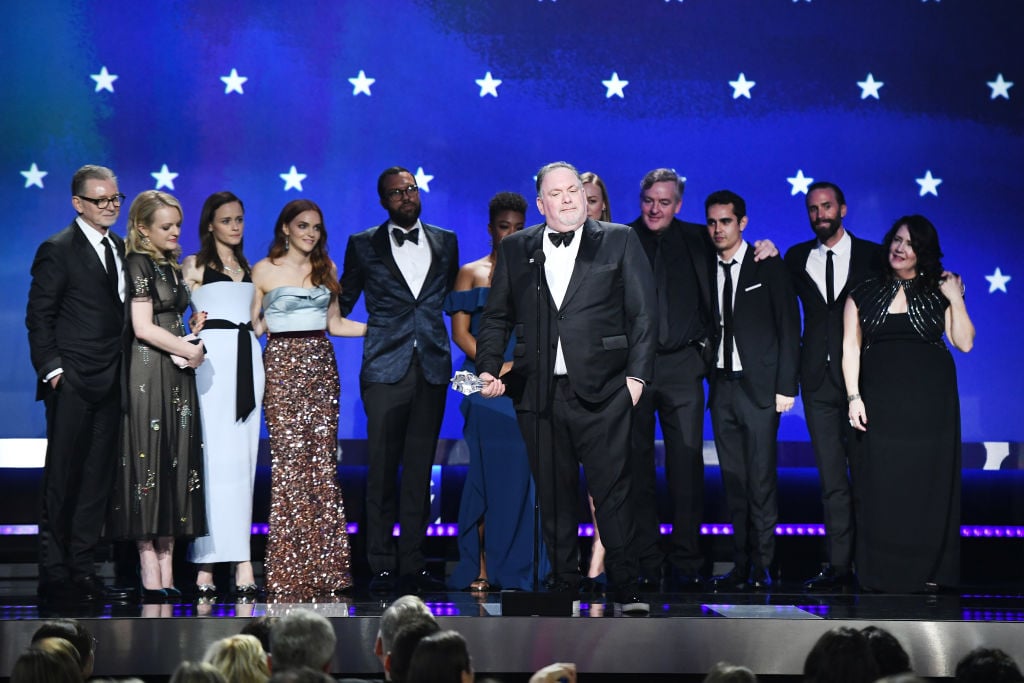 Showrunner of The Handmaid's Tale, Bruce Miller, explained to Gizmodo what keeps June alive through it all.
"One of the things is she's protected. I think June is very wise as a character to take chances, but take the smallest chance she possibly can," explain Miller. "So, she tries to reinforce herself with coverage, and she's got in this season…last season, she had Fred and Serena, who were both her adversaries and her protectors. Aunt Lydia, who's both her adversary and her protector. And this season she has more people, Commander Lawrence, who's both her adversary and her protector, and Marthas as well."
June has changed in episode 8 of 'The Handmaid's Tale'
In this week's The Handmaid's Tale, we see a tense standoff between OfMatthew (Ashleigh LaThrop) and June. OfMatthew loses it and starts going after poor Janine (Madeline Brewer). One of the Guardians appears to try and stop her, to no avail. OfMatthew kills him with a jar.
At this point, OfMatthew finds June in the crowd of chaos. June smiles at her, as if daring her to retaliate. June then nods at her, and OfMatthew turns the gun towards Aunt Lydia. Out of nowhere, she is killed before she can hurt anyone else.
June has clearly changed in this latest episode. What made her seem to enjoy that awful violence? Was it revenge on OfMatthew, or something more?
Will June ever reunite with her family or her daughters?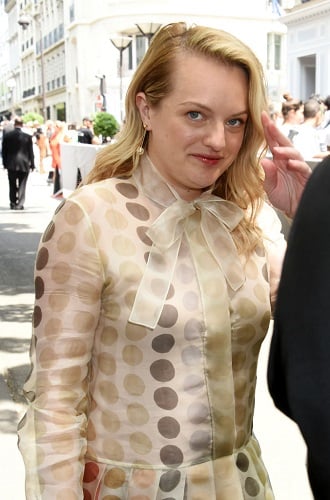 June has been through it all, for better or worse. She is standing on the other side of so much, and she still has so much work left to complete. She must find her daughter, Hannah, and find a way to the safety of Canada to her friends and family waiting for her.
But June has definitely changed from the woman we saw in season one. She is certainly wiser and smarter, but at what cost? She is still stuck in Gilead, and no where closer to finding Hannah. What will her next move be?
She will probably use her resources and network of people to help her find and locate Hannah's new location. From there, she will have to find a way to her and out of Gilead.