Shows to Watch If You Like 'Big Little Lies'
You know a TV series is great when it leaves you desperate for more. That was absolutely the case with Big Little Lies, the HBO miniseries that became a sensation during its seven-week run in the spring of 2017. It had everything going for it, but still managed to surpass expectations.
The A-list cast, led by Reese Witherspoon, Nicole Kidman, and Shailene Woodley, was phenomenal across the board. The stunning story based on Liane Moriarty's popular novel kept fans captivated and theorizing from beginning to end. Big Little Lies helped reaffirm HBO's status as one of the premiere producers of original content. And it helped drive home the point that these days, TV is often as good — or better — than what you can catch at your local multiplex.
If you're left wishing there were more episodes on the horizon, you may be out of luck. But there are plenty of other series that can fill the BLL-sized hole in your heart.
1. Top of the Lake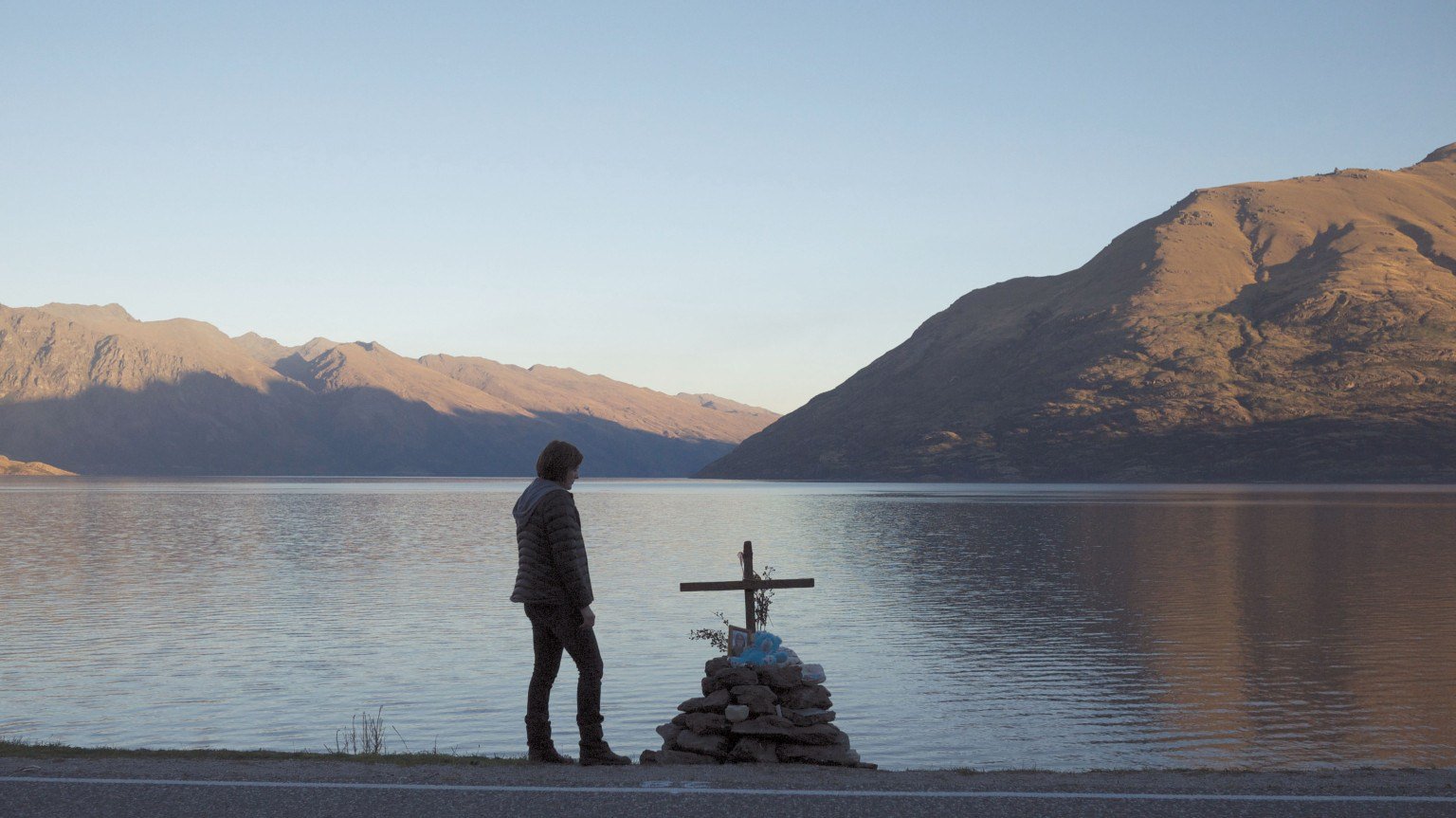 Big Little Lies was a tour de force in nearly every aspect of filmmaking. That includes the often muted, somber atmosphere that permeated every scene, despite the series' gorgeous setting. In many ways, Top of the Lake feels as though it's cut from the same cloth as BLL. The Sundance Channel miniseries, directed masterfully by Jane Campion, is set in a seemingly idyllic New Zealand town. Its cast is full of dynamic, powerful performances from actresses like Elisabeth Moss and Holly Hunter.
Top of the Lake centers on a sinister secret involving the mistreatment of a young girl, and the subsequent mystery surrounding her disappearance. It's gritty and dark, and offers little in the way of comedy. But it does dig deeper into the gripping detective work of the case, which offers another exciting layer to the small-town mystery motif. The series' second season is set to premiere in 2017. You can watch the first on Netflix now.
2. How to Get Away with Murder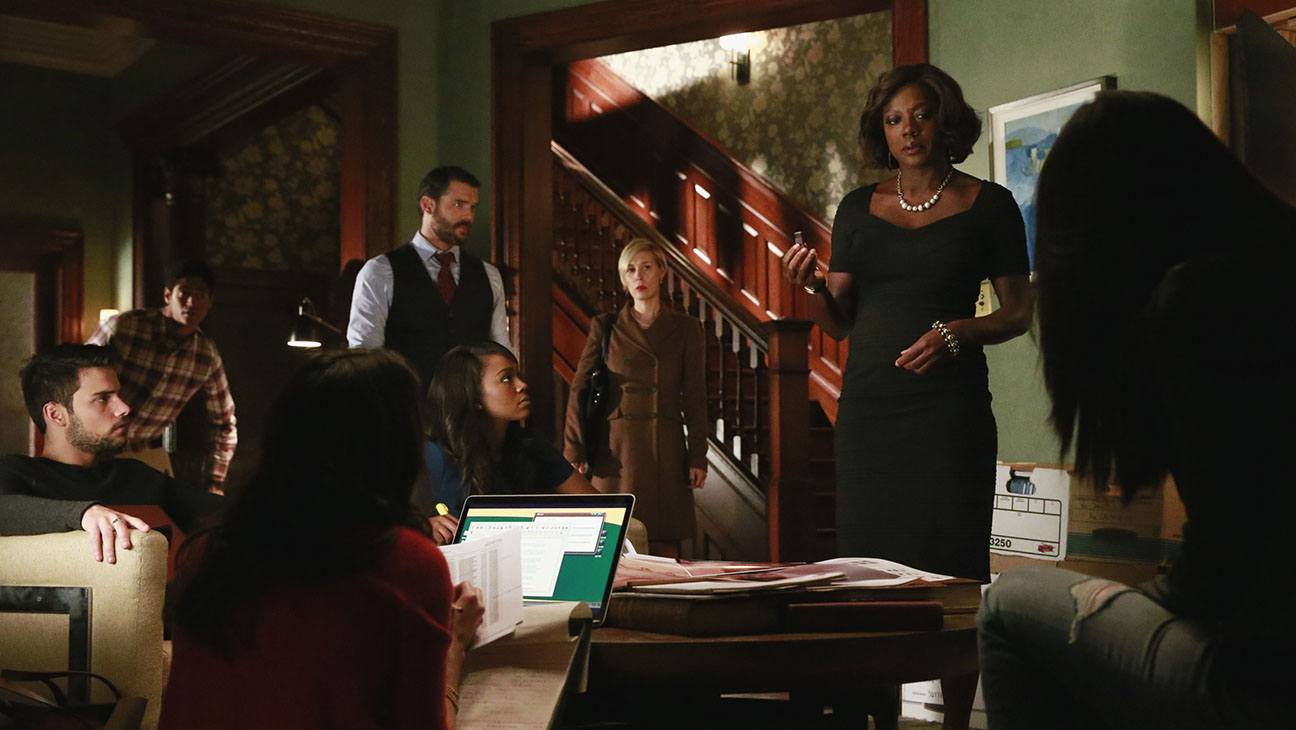 Big Little Lies is, for all intents and purposes, a murder mystery. What makes it so fascinating is that so little of the series actually presents the act itself. Instead, we're left wondering not only whodunnit, but who's dead. How to Get Away with Murder, Shonda Rhimes' gripping law drama, does things a little bit differently. But it still teases out the details of the cases that Annalise Keating — played perfectly by Viola Davis — and her students are trying to solve in a tantalizing fashion.
HTGAWM, obviously, centers around both the criminal and procedural aspects of murder. Though that topic serves as a centerpiece for the series, it also gives viewers an often enthralling look into its characters' lives. It's also a spectacular series for fans of suspense. It often tells its stories through flash forwards and flashbacks. This occasionally disorienting narrative structure helps the series reveal just enough information to keep viewers on the edge of their seats.
3. Scandal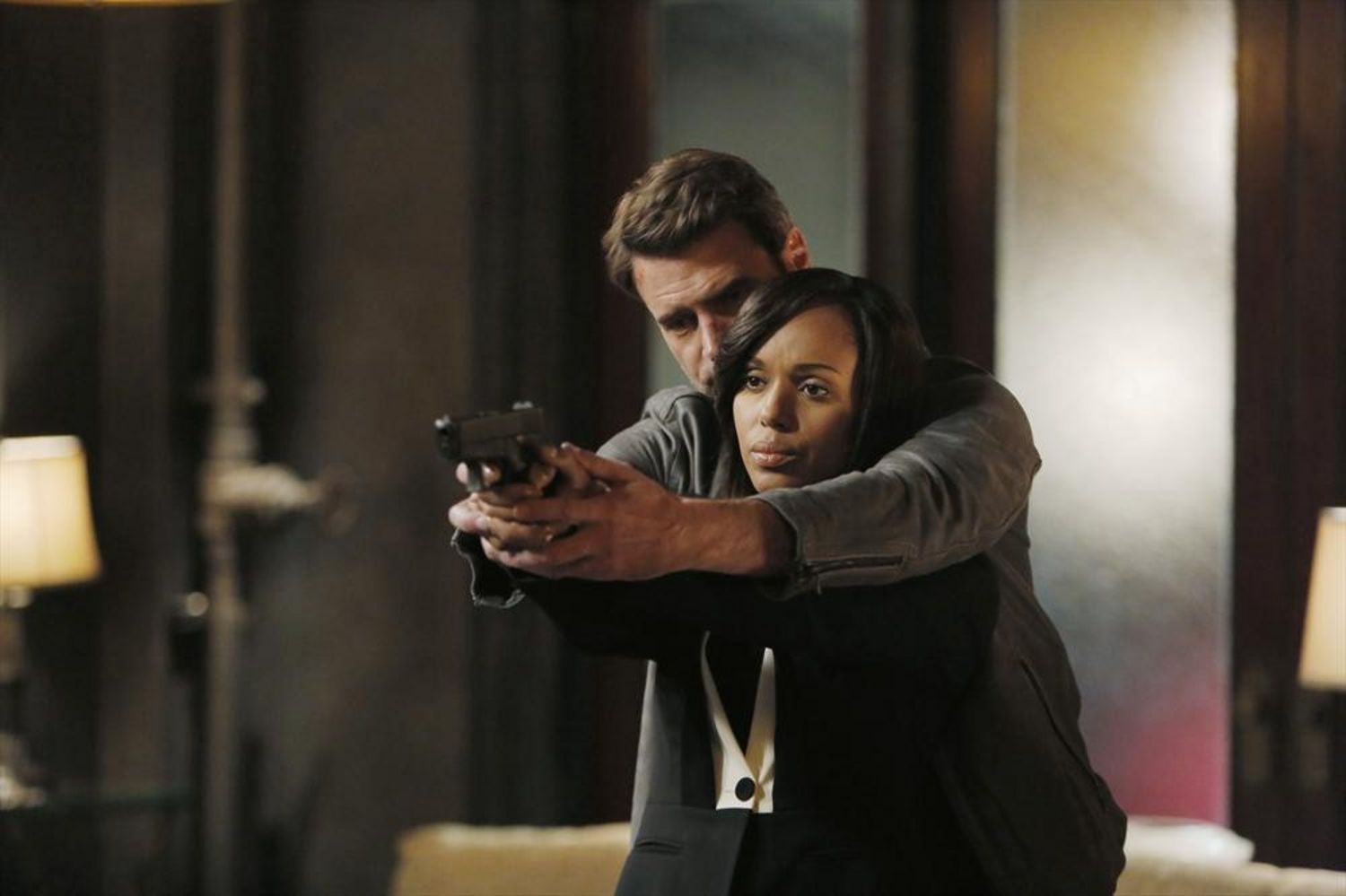 Some people are threatened by smart, powerful women. Several characters in Big Little Lies were just that — and the result was a tragic chain of events that ended in murder. The stakes are just as high in Rhimes' Scandal. The series follows Olivia Pope, a crisis management expert who helps Washington D.C. elite fix the messes they've made of their lives.
Like Big Little Lies, Scandal is a tremendous showcase for its lead actress, Kerry Washington. She's a brilliant, complex woman who we can't help but watch and root for, even when she's making questionable decisions. And the details of her life in Washington — from her intense professional life to her salacious private encounters — make for truly addictive television.
4. The Slap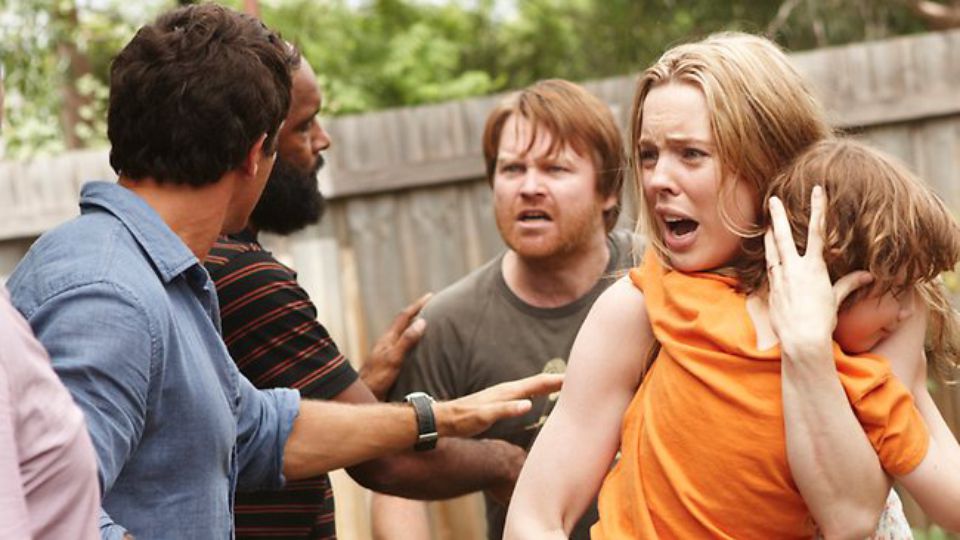 The parents at the center of Big Little Lies all want the best for their children, and that means they're willing to undercut, manipulate, and even attack anyone who stands in their way. The same can be said for the characters in the NBC miniseries, The Slap.
The show aired in 2015, and follows a group of friends who are torn apart by interpersonal strife after one member of the group goes too far in disciplining a friend's child.
Like Big Little Lies, The Slap shows how quickly seemingly friendly relationships can go south when a child's well-being is involved. And it also offers a stark glimpse into how far some parents are willing to go in the name of protecting their child.
5. 13 Reasons Why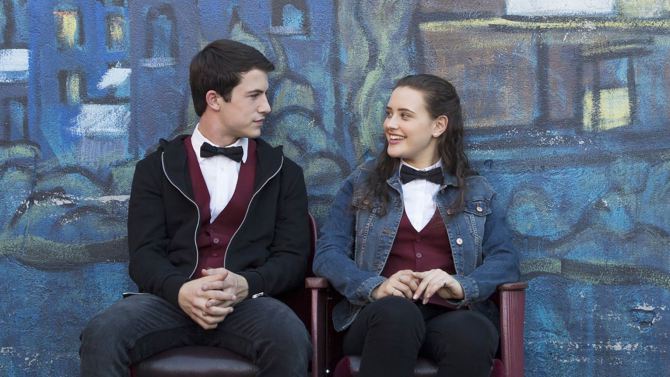 Big Little Lies drew viewers in immediately by offering up an intriguing plot point with only minimal details. At some point in the series, one of the characters would be killed — and another one of the characters was responsible. Netflix's new series, 13 Reasons Why, draws out its big reveal as well. It follows a group of high school students who all receive cassette tapes addressed to them. And each one holds a key to the mystery surrounding their classmates' suicide.
Both series are based on wildly successful novels, so they come by their narrative prowess honestly. They also center around social circles that are dysfunctional at best. Though 13 Reasons Why is teen-focused, it's surprisingly mature. And thematically, it has a lot more in common with Big Little Lies than just a mysterious death.
6. Pretty Little Liars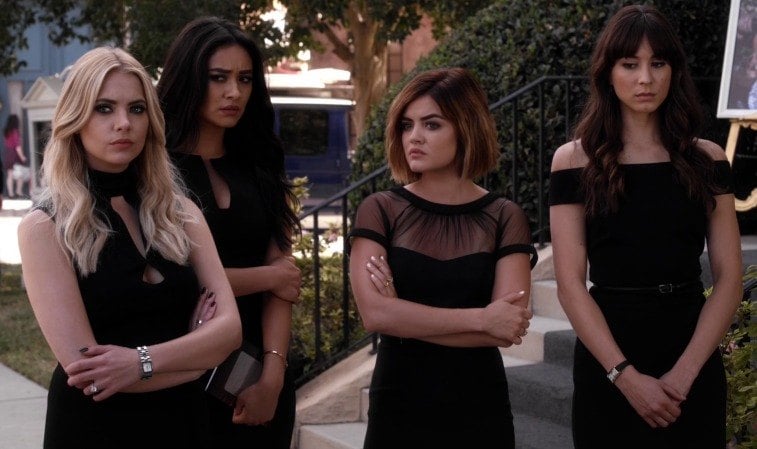 It's not revolutionary to point out the obvious similarities between Big Little Lies and Pretty Little Liars. But despite the titular resemblance, the Freeform series also offers up plenty of intrigue. PLL follows a group of savvy teen girls whose lives take a tumultuous turn after a friend is murdered.
Big Little Lies is definitely geared toward a more mature audience, but both series feature plenty of drama. Pretty Little Liars also explores what happens when dangerous secrets come to light.
Pretty Little Liars' final season wraps up on Freeform in June 2017; you can catch up with the series on Netflix now.
7. Girlfriends' Guide to Divorce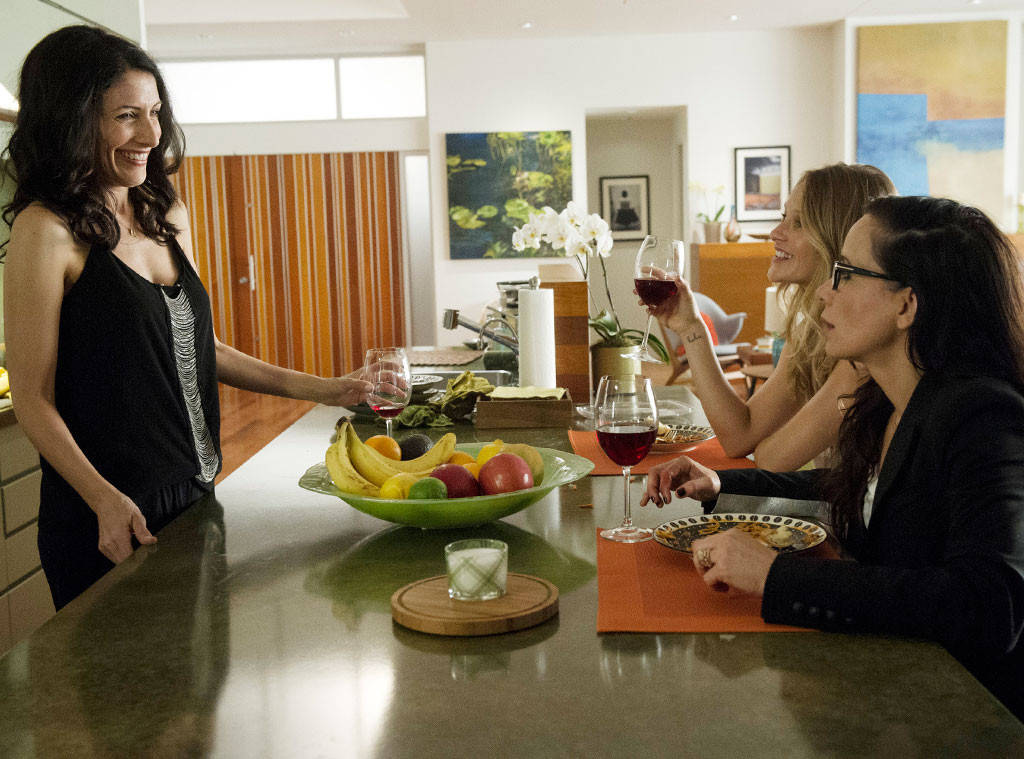 Big Little Lies dealt with profoundly deep themes during its seven-episode run — most notably domestic violence, rape, and murder. But it also offered up a surprisingly layered portrayal of the friendship between a group of wildly different women. In the end, the connection between Madeline, Celeste, Jane, and Bonnie drove the narrative forward as much as their actions — and that's a large part of what made the series so compelling.
Bravo's comedy series Girlfriends' Guide to Divorce is decidedly more lighthearted than Big Little Lies, even in the latter's most comedic moments. Girlfriends' Guide follows a self-help author in the midst of a divorce and it delivers an honest, and often hilarious, portrayal of the experiences she has as she navigates the new phase of her life.
While the two series may differ in tone, they both offer up refreshing depictions of women in complicated situations.
8. UnREAL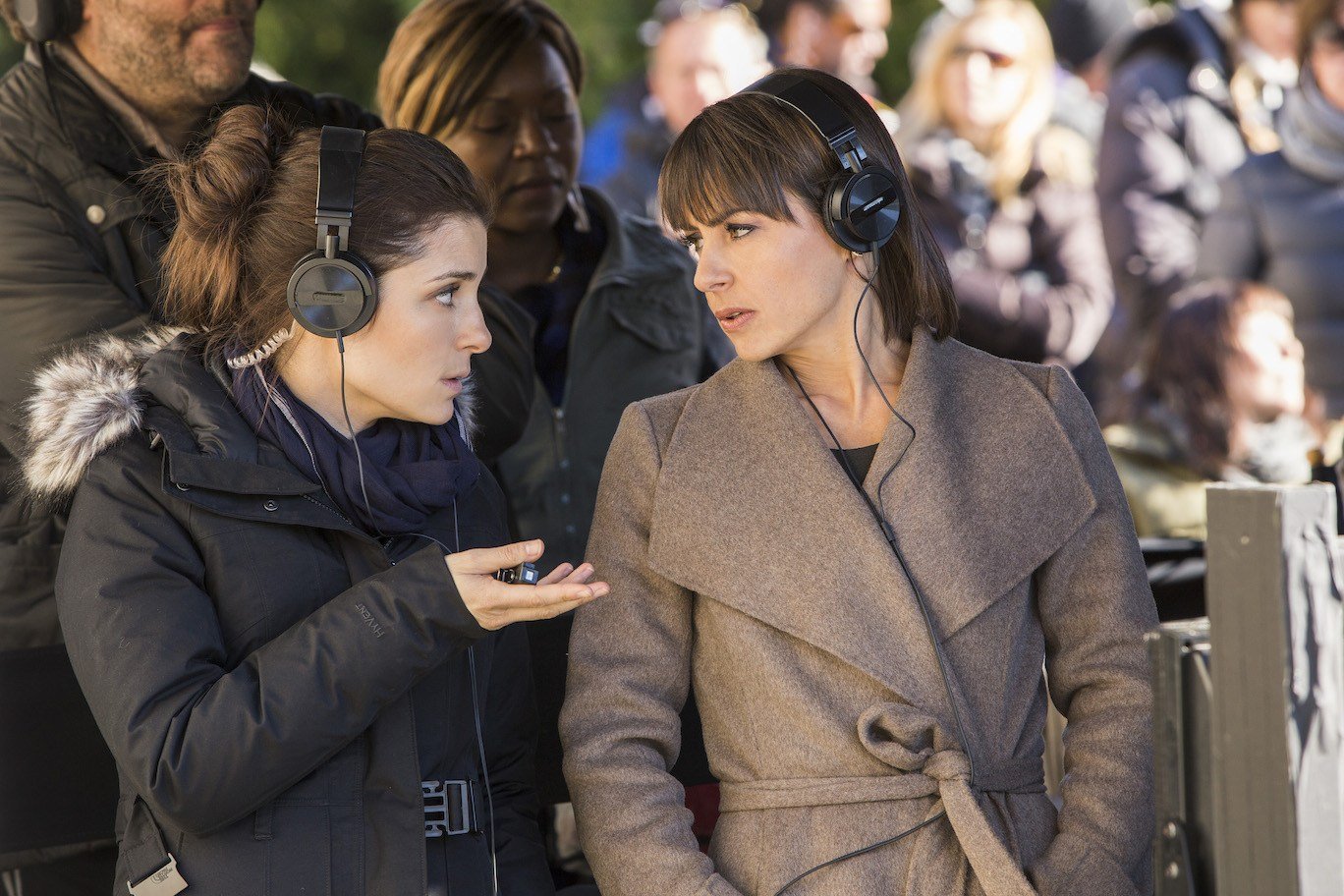 In Big Little Lies, Madeline, Celeste, Jane, Bonnie, and Renata lived their lives under a microscope. That's very much the case for the characters in UnREAL, too. Interpersonal drama is usually at an all-time high, both in the "real" world of the series and in Everlasting, The Bachelor-like reality TV show at the center of the main characters' lives. The characters live their lives as though they're being watched every minute — and oftentimes, they are. This often leads to a breakdown in communication and some serious dysfunction.
UnREAL has aired on Lifetime since 2015, and quickly won over critics and fans with its addictive and cleverly crafted plotlines. The characters, especially producers Rachel and Quinn, are strong, brilliant, and manipulative. While they're not always easy to like, they're consistently riveting. And like Big Little Lies, it offers a sometimes somber, but often realistic look at the insecurities and expectations that make women turn on one another.
9. Revenge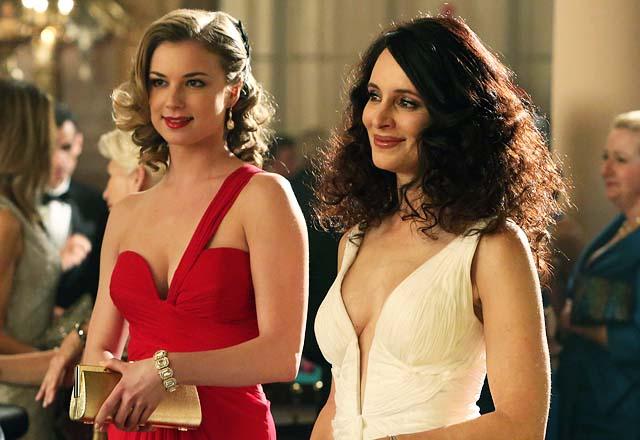 How far would you go to avenge a loved one who'd been wronged? That's the central premise of Revenge, which aired on ABC from 2011 to 2015. It follows Emily (Emily VanCamp), a young woman who moves to the Hamptons and takes on a new identity so she can destroy the lives of a wealthy family who played a key role in her father's imprisonment.
Like Big Little Lies, Revenge is buoyed by compelling, complex female characters, and they play a crucial role in drawing viewers into its salacious story. It lets us inside the lavish lives of its characters and their gorgeous waterfront properties, but it also reveals the darker side of their existence, and offers up plenty of murder-filled intrigue in the meantime. All five seasons of Revenge are available to watch on Netflix.
10. Broadchurch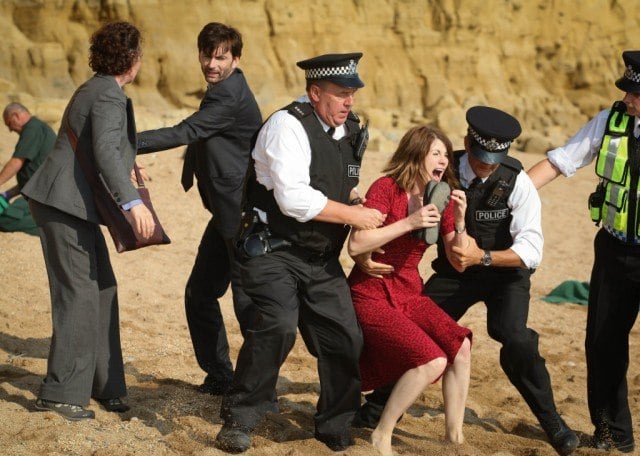 A small town is devastated by the tragic death of young Danny Latimer. Prejudices, grudges, and long-held dark secrets come to light as two detectives try to get to the bottom of the case. Broadchurch was a huge hit in its native England in 2013, and has since gained a following stateside.
While the second season left much to be desired in fans' eyes, the first season is a masterclass in how to develop and resolve a season-long murder mystery. It teases out every detail of the increasingly twisted evidence surrounding Danny's death. But it also makes time to offer an intimate glimpse into the grieving process that both the Latimers and the town as a whole, endure. And like Big Little Lies, it keeps you guessing until the very end.
Broadchurch features spectacular performances from its leads, David Tennant and Olivia Colman. The third and final season will air on BBC America until mid-April 2017, and you can catch up on the first two seasons on Netflix.
Follow Katherine Webb on Twitter @prufrox.
Check out Entertainment Cheat Sheet on Facebook!