Shows to Watch if You Like 'Jane the Virgin'
If you are experiencing Jane the Virgin withdrawals like us, fear not because you're not alone. The CW show starring Gina Rodriguez wrapped up its five-season run with an epic ending just like Jane Gloriana Villanueva's stories. What most of us loved about the show was how our protagonist was a strong, independent and empowered woman. To cope through the mourning of losing our beloved Jane we have compiled a list of similar shows to watch.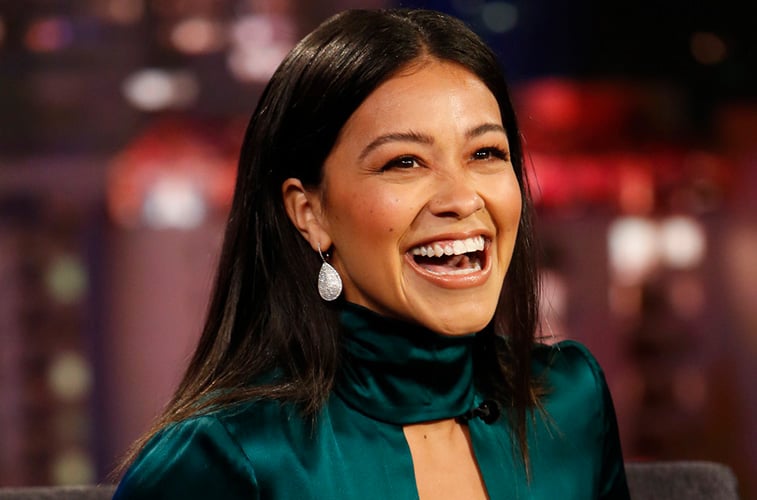 1. Ugly Betty
One show that was a predecessor of Jane was Ugly Betty, starring America Ferrera. The ABC drama was also based on a successful telenovela but adapted into a series format for American audiences.
Betty is at the center of the storyline and starts out when she's fresh out of graduating from college. She's having a hard time landing a job because no one is giving her an opportunity.
When she goes for an interview at a magazine publisher, the hiring manager has a change of mind when he sees her appearance that is not in tune with the fashion-focused publication.
What we love about Betty is that she didn't just roll over and take the "no," she fought for that position sharing her credentials and capacity to do the job well. Her conviction and determination are what ultimately lands her the gig.
Ugly Betty is available to stream on the ABC network app.
2. Younger
Another show that we love is Younger that stars Sutton Foster and Hilary Duff. The TV Land comedy is currently airing its sixth season on the cable network and was recently renewed for a seventh.
As opposed to Jane who juggled being a mom and jumpstarting her writing career, Liza (Foster) gave up her career to raise her daughter. When she ends up divorcing her husband as her daughter is headed to college she wants to rejoin the workforce but has difficulty doing so. She is now a 40-year-old single mom with no professional experience that in order to land a job has to fake being a millennial for them to even consider her for an assistant position.
Although that little white lie brings drama to Liza's life, we love the message that the show gives out to women in that it's never too late to feel empowered and fulfill your dreams.
3. Gilmore Girls
A list about shows with empowered leading ladies could not be complete without mention of the Gilmore Girls. Lauren Graham and Alexis Bledel are the perfect mother-daughter comedic duo that we always need in our life.
If you're missing Jane and Xo's antics on Jane, Rory (Bledel) and Lorelai (Graham) will sure make you remember them. Both duos draw similarities in that the mothers got pregnant at a young age and had to grow up quickly. Despite acting more like teenagers at times, they both had daughters that are well behaved and great students that dream of making it big in the writing world.
Both shows have strong similarities and Gilmore Girls will fill in that void Jane left for viewers.
4. Shrill
Aidy Bryant is best known for being a cast member of Saturday Night Live but this year she also starred in her own show titled Shrill. The comedy follows a young woman working at a digital publication that aspires to be one of the star writers of the website. One problem that our leading woman faces is that she's not taken seriously because of her physical appearance.
What is so great about this show is that Annie (Bryant) is confident and knows she is talented. She is a full-figured woman and owns it giving representation to other women that don't see actresses with their body types on television.