Shows to Watch on Netflix If You've Already Finished 'Stranger Things' Season 3
For many Netflix bingers and Stranger Things enthusiasts, season three of the nostalgic sci-fi splendor is already fading into the past. Familiar in its approach, yet introducing transformed dynamics between the main characters, the third season's narrative kept viewers suspended, and the relationships kept them invested. Thus, many watched the entire season in the course of a few days (or less).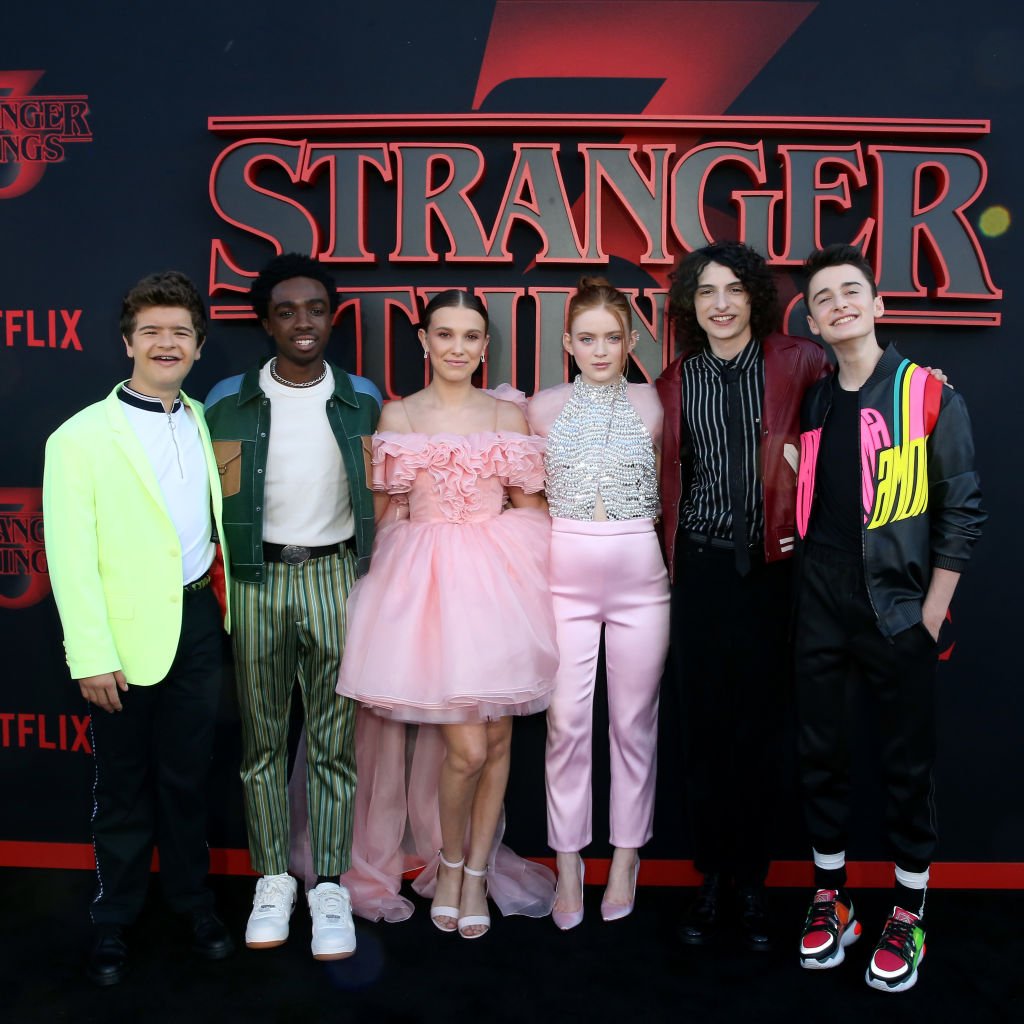 If you're one of the many looking for a Stranger Things–esque fix, this list will highlight some Netflix shows bound to do the trick. Keep in mind, similar to typing in "movies like Harry Potter," no show will be Stranger Things; however, they can be similar (and enjoyable in their own right).
1) 'Dark'
Dark is Netflix's first German-language original series, and it's already been dubbed the German Stranger Things by critics and audiences alike. With a creepy aesthetic, some flickering lights, a nuclear plant, and a small town, the parallels are evident. However, don't assume the two are one and the same, and that Dark offers no ingenuity. 
Reducing Dark to its similarities with Stranger Things minimizes the show's creativity to an unfair extent. While Stranger Things is nostalgic and reminiscent of classics like E.T., Dark cannot be bothered with such dewy-eyed sci-fi frivolities, and its entire approach is much more ominous. So, if you like a dark show (pun intended) and love Stranger Things, this series should do the trick.
2) 'Chilling Adventures of Sabrina'
If you have yet to watch this series, give it a chance before assuming it's not what you're looking for, as the title may lead you to believe. The Netlfix take on Sabrina the Teenage Witch is much darker than its predecessor.
The story — a teenage girl stuck between high school and her destiny as a witch — remains in line with the original. However, the consequences are more dire this time around. And, the overall aesthetic is quite spooky. A girl in a small town enters a world she doesn't understand and must navigate her way through, hoping to find an answer amidst the madness. See the parallels to Stranger Things? 
3) 'THE OA'
The OA focuses on a young girl, Prairie, who returns home after a seven-year disappearance. However, if her return isn't mysterious enough, the townsfolk are shocked to discover that she is no longer blind. Prairie won't discuss her disappearance, as those around her struggle to discover what was going on for all those years. 
While a further step away from Stranger Things than you may desire, the show does feature a bunch of kid on bicycles, which is always fun for us 80s sci-fi lovers, and it also offers a mysterious alternate dimension plotline. 
4) 'Les Revenants / The Returned'
In this French-language series, a group of individuals return to their homes, confused, after years of being away; no one is ready for their return since they've been dead. And if that's not a deep enough dive into the bizarre, a series of murders coincides with their return. 
While this series has been remade in English, shoot for the original French version if you don't mind subtitles; it is the best one. The show will tackle the creepy suspense you've come to love about Stranger Things. 
Honorable Mention
'Sense8'