'Showtime at the Apollo': Will Steve Harvey Return to Host Another Season?
For years, Steve Harvey has been a regular presence on TV. He's starred in a sitcom, The Steve Harvey Show, had two daytime talk shows, Steve Harvey and Steve, and has hosted Family Feud since 2010. Starting in 2016, he hosted the kids' variety show Little Big Shots, and in 2018 he helmed a revival of Showtime at the Apollo. He's also hosted the Miss Universe pageant since 2015.

But could Harvey's career be on the downswing? First, his talk show Steve was canceled after NBC decided to replace it with a new daytime program hosted by Kelly Clarkson. Then, he lost his Little Big Shots gig to comedian Melissa McCarthy. Ouch.

What about Showtime at the Apollo?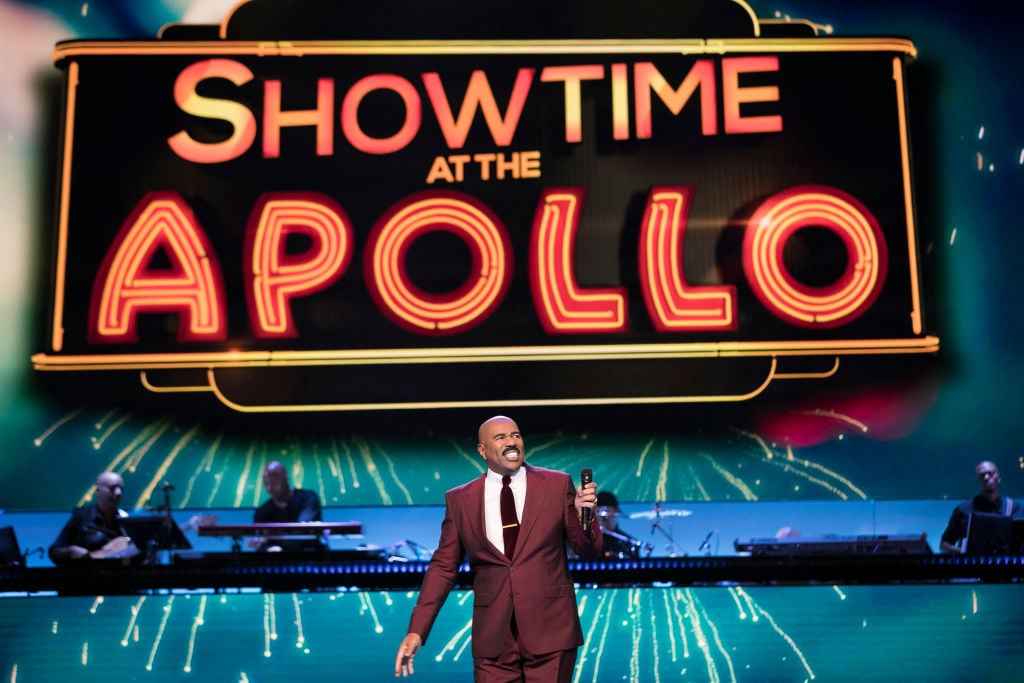 In 2018, Harvey began hosting a revival of Showtime at the Apollo on Fox, after hosting two Apollo specials for the network. The show brought back the long-running show, which originally aired in syndication for 1987 to 2008. Harvey hosted from 1993 to 2000.

The program brings to TV live performances from the legendary Apollo Theater in Harlem, including the theater's "amateur night," which helped launch the careers of performers such as Ella Fitzgerald, Jaime Foxx, Luther Vandross, James Brown, Dave Chappelle and Lauryn Hill.

Will there be another season of Showtime at the Apollo?

Unfortunately for Harvey, the future for Showtime at the Apollo seems uncertain. The last new episode aired in May 2018 and there's been no word on its future since then. The show wasn't mentioned in Fox's announcement about its summer 2019 lineup, nor is it included on the current fall 2019 schedule. But there hasn't been an official announcement about it being canceled either.

During its first season back on the air, the show had an average of 2.445 million viewers per episode, placing it near the bottom of overall broadcast rankings for the 2017-18 season.

In comparison, the current season of The Voice on NBC had more than 8 million viewers per episode, while The World's Best, which airs on CBS, had 5.4 million. American Idol on ABC brought in an average of 7.5 million viewers on Sunday nights.

What's next for Steve Harvey?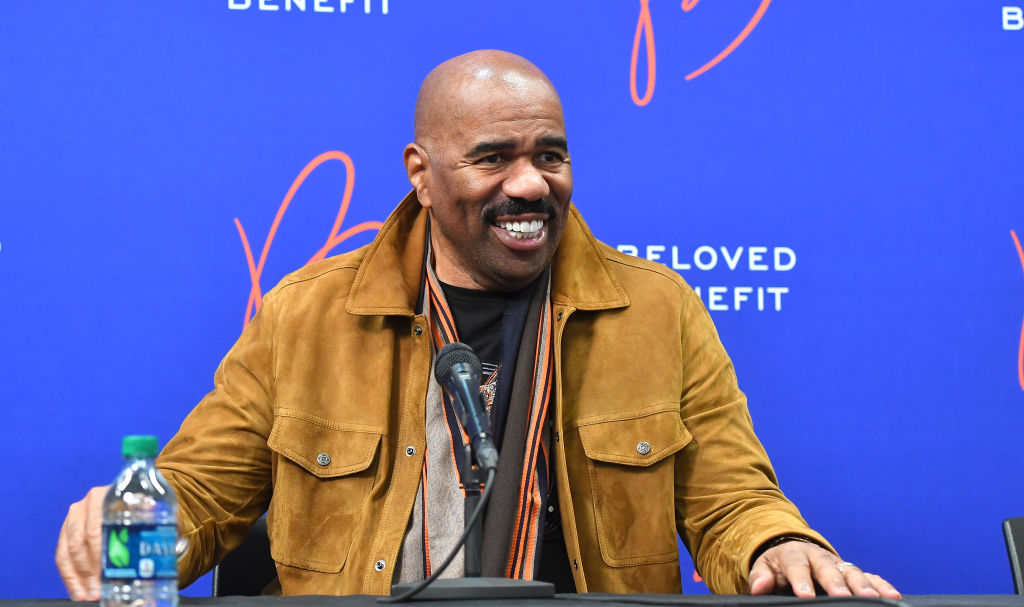 While Harvey has lost two of his shows, he's not exactly unemployed. Celebrity Family Feud is coming back to ABC this summer, with a season premiere on June 9 at 8/7c. And daytime TV favorite Family Feud is still going strong.

Harvey also hosts a radio show, The Steve Harvey Morning Show, and still has his job hosting the Miss Universe pageant. He is also reportedly looking for move his canceled daytime show to a digital platform, possibly Facebook, Variety reported. Plus, he recently presented the Vault Conference in Los Angeles, which promised to help empower attendees "to design your personalized success map around your career, business, finances, and more."
Read more: 'Little Big Shots': Why Is Melissa McCarthy Replacing Steve Harvey?
Check out The Cheat Sheet on Facebook!