Sia Fans React to The Singer Buying People Walmart and TJ Maxx Clothes and Groceries for Thanksgiving
Reports came in on Twitter this week from shoppers at a Walmart in Palm Springs, CA that a mysterious stranger decided to buy random shoppers their groceries and other items. Some recognized her as the singer Sia, even without her trademark wig or flamboyant costumes. Others discovered later who their secret benefactor was.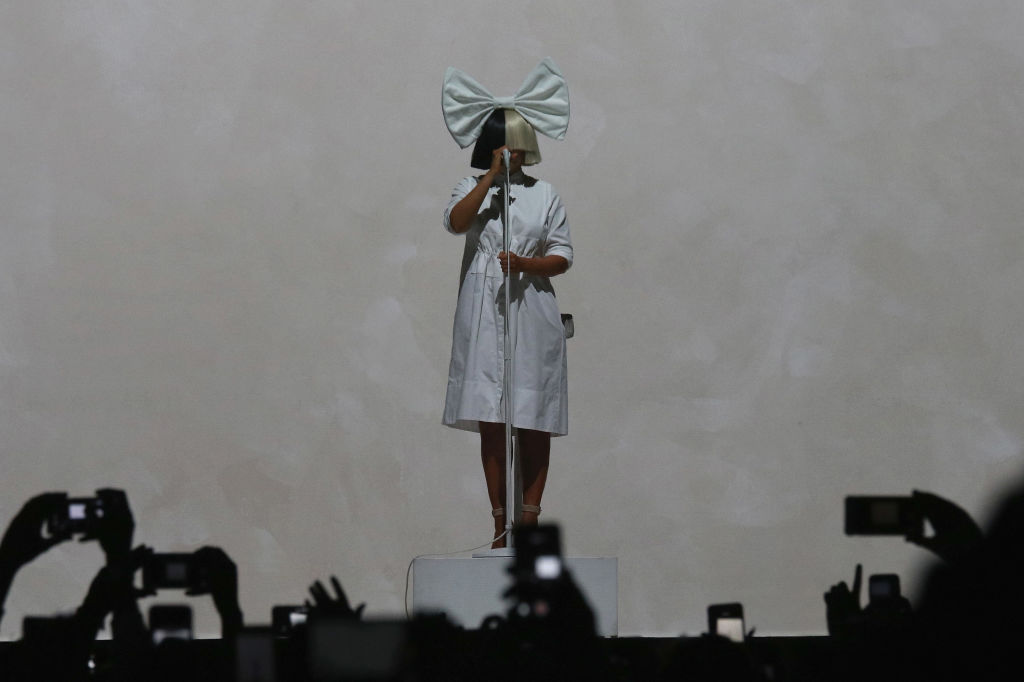 The tweets started coming on Wednesday, November 27 describing the incident. Going by the name Cici, the singer claimed she had won the lottery and wanted to give by. She definitely has lottery money, but she got it all by establishing a career in music. Read some of the reports of Sia's generosity below.
The Sia sightings at Walmart
Adri Buckles shared a video of Sia chatting with her baby saying, "You're fun. You're fun." The singer paid with her card and said, "Tada! Who's next?" and walking over to another register.
She tweeted, "So @Sia paid for my groceries today thank you so much!! The heart and beautiful soul you have for paying for everyone!! I'm sorry for telling everyone once I realized who you were !! But this kindness must be acknowledged!!!"
@notcapnAmerica got video of Sia introducing herself as Cici. "Sia told everyone in Wal-Mart her name was Cici and she won the lottery," he tweeted." Then she paid for everyone's groceries."
Giselle said "Cici" bought her mother's groceries and some gift cards for her sister. "Sia paid for my mom's groceries at Walmart and bought my sister gift cards and no one recognized her ???" Giselle tweeted.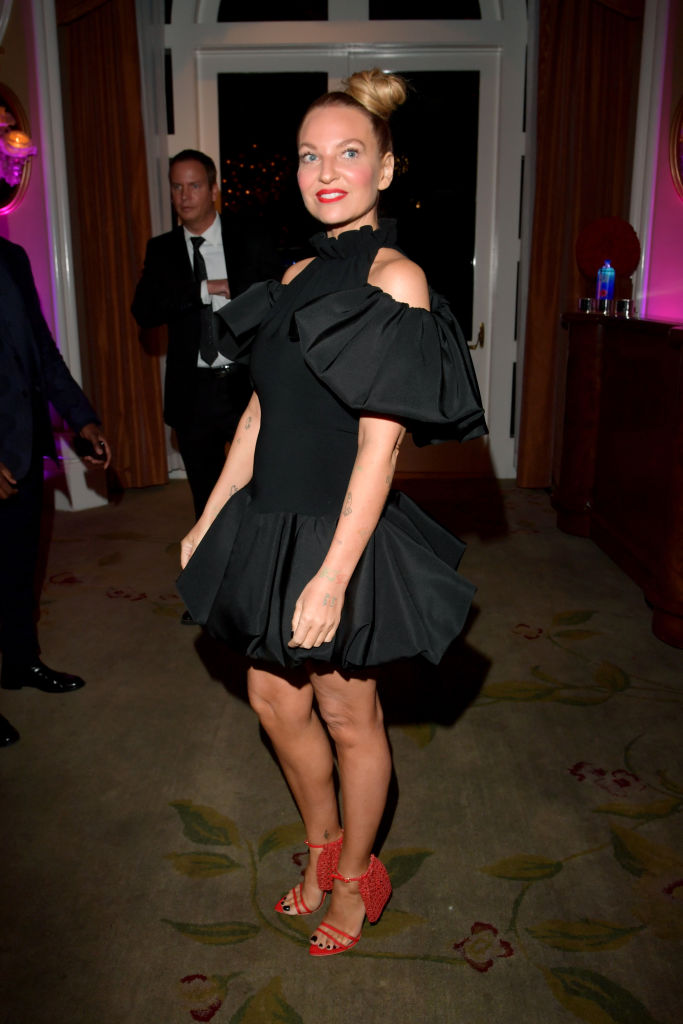 Sam Sinatra said she bought his family iPads and laptops! He tweeted, "BROOOOO SIA JUST BOUGHT EVERYBODY AT MY LOCAL WALMART FREE ELECTRONICS!!! MY FAMILY GOT IPADS AND A LAPTOP!!! I LOVE YOU SIA, THANK YOU!!!"
Bella waited until the morning to tweet, "I'm still trippin out on last night. I met Sia and she paid for my things. She's the sweetest. God bless her!!"
Some people didn't recognize Sia
With her real hair in a bun and wearing a purple sweatshirt and gray coat, some shoppers didn't even realize they had met Sia until they checked the internet later.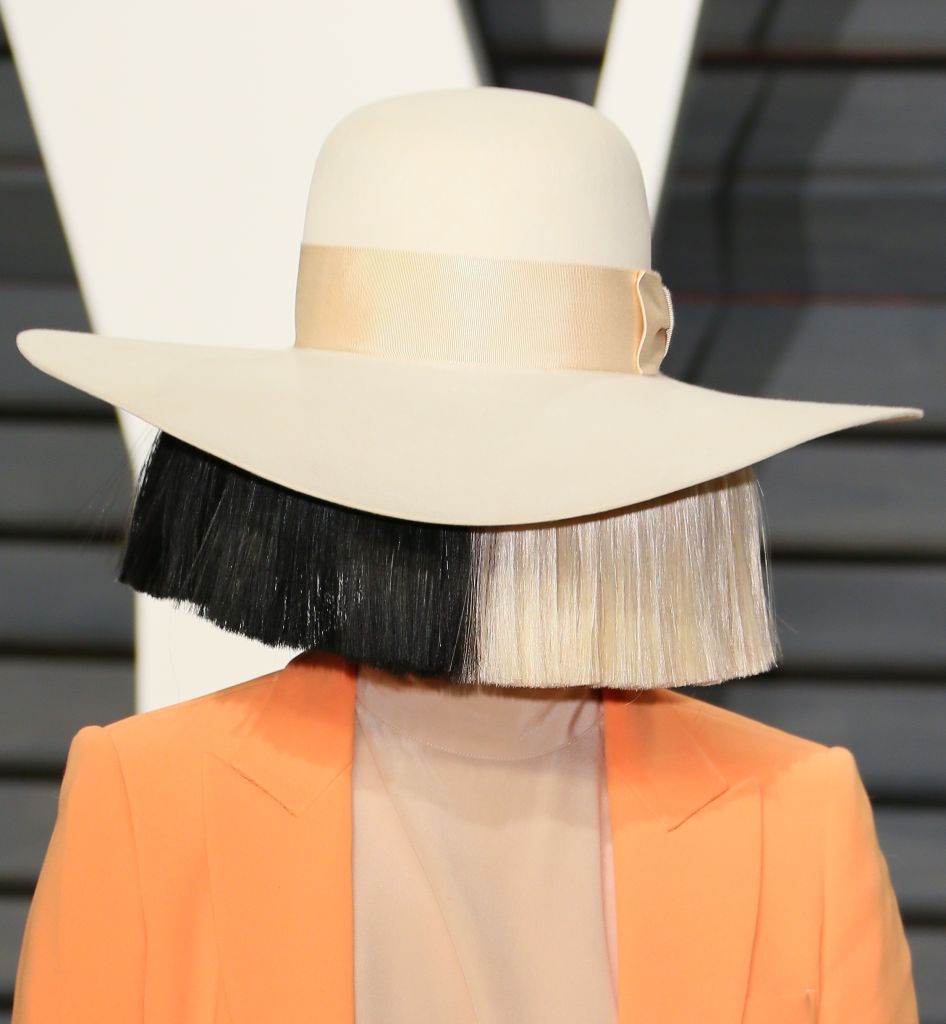 Awwkwardddd didn't recognize her either. "Tell me why the lady buying everyone items at my Walmart was the singer @Sia . Totally didn't know it was her. I kept thanking her cause she was buying customers baskets full of items. And she did not once ask for any recognition. Bless her heart."
The user added that she's an employee of the Walmart and thanked her, while she watched Sia hug all the shoppers.
She bought clothes for people too
Elsie reported a Sia sighting at TJ Maxx. Elsie wrote, "went to tjmax [sic] today & this nice lady decided to pay for everyone's stuff because she "won the lottery"… facebook just told my mother it was @Sia, i didn't recognize her… & i blame the fact that she hid under that wig for so long"
Donnie Deku was at TJ Maxx too. "@Sia PAID FOR MY ITEMS AT TJ MAXX YESTERDAY. I CANT BELIEVE IT SIA I LOVE YOU SO MUCH."
Sia fans react to her generosity
Even the Sia fans who did not receive Thanksgiving gifts in person praised the singer for her generosity.
WhoLeeOoh was impressed and wrote, "So @Sia was at Walmart in Palm Springs paying everyone's groceries for thanksgiving! That's amazing! I legit been listening to her the past 3 days! She's an amazing human!"
Lukas Adams recalled hearing about Sia's pattern of giving before. "She's done this before," he wrote. "I just think it was her way of being generous. The "Cici" thing, although seeming a bit odd, was a way for her to pay for people's shopping without being recognized as Sia- hence her clothing also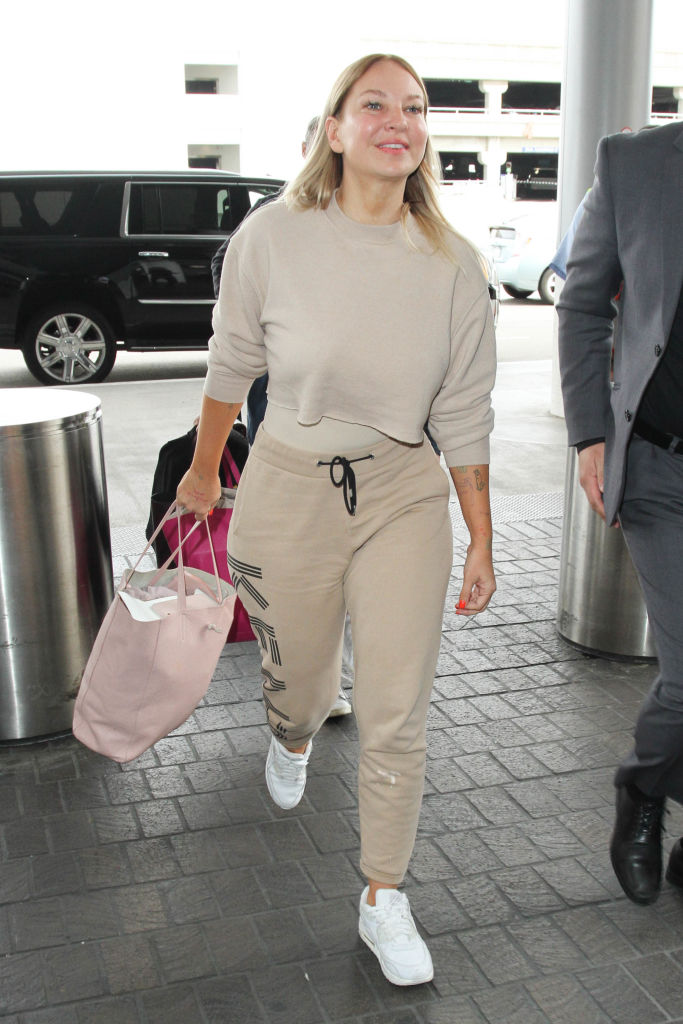 Chris tweeted, "@sia or shall I say CiCi, hope you have a great Thanksgiving and it's so nice for you to be giving to people, thank you for making me smile."
Franklin Leonard wrote, "I honestly don't understand why more rich people don't do stuff like this, but shoutout to @Sia for doing it."