Simon Cowell Was Told to Lose Weight by This Pop Star and He Actually Listened
At 59 years old, Simon Cowell was starting to get a "Dad Bod." However, recently he was really able to turn things around. He's lost weight and looks healthier than ever. And it's all thanks to an ex-girlfriend. Not many people can say that.
Here's the story of how Simon Cowell was able to turn his life around.
Sinitta told Simon Cowell to lose weight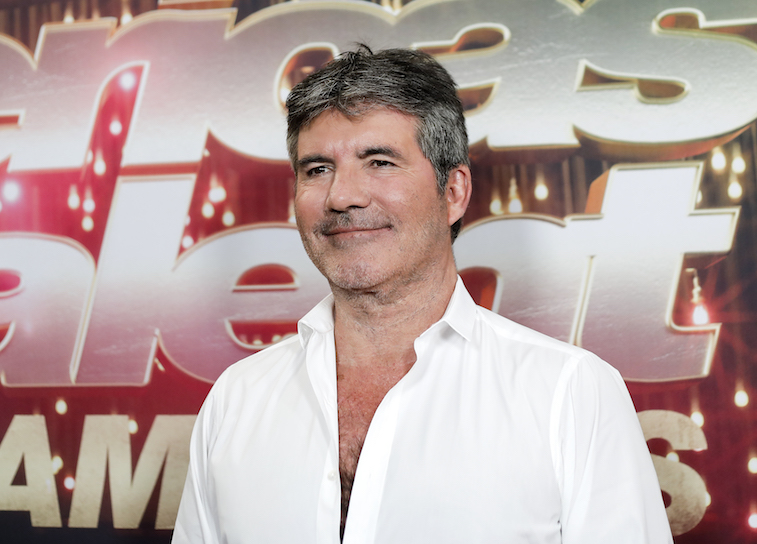 While most people would consider it pretty harsh to be told by a former girlfriend that you need to lose weight, Cowell took it pretty well. Maybe that's because he's so used to giving people harsh advice on America's Got Talent.
It was the pop star, Sinitta who delivered the message at the end of filming the X-Factor, as reported by Hello Magazine. Although Cowell and Sinitta are no longer dating, they do have a really close relationship as friends. Maybe that's why she felt comfortable enough to tell him what he really needed to hear about his weight.
Although it was harsh advice, she gave it in the nicest way possible. When they were saying goodbye, she told him, "Babe, I'm really sorry to say this but I love you so much, and I've got to do this. You're too handsome, you're too fabulous, to let yourself go like this."
At that point, Sinitta said she put her arms around his waist and grabbed his love handles to convey her message. "I want you to be healthy, I want you to look good, I want you to feel good. This is not you and I think we need to address this."
Cowell fell down the stairs during a health scare
Cowell took Sinitta's advice right away. She said that she started to receive updates from Cowell about all the healthy changes he was making. But Cowell may have been a little more open to her advice because of a recent health scare.
During a moment with low blood pressure, Cowell fainted and fell down the stairs. He said the moment was a wake-up call to him. "Sometimes we get a reminder that we're not invincible and this was certainly mine," he told the Sun, as reported by Hello Magazine. "After all, I am a dad and have more responsibility than ever."
Low blood sugar can make you light-headed or even cause someone to faint. Because of this, it's not surprising that someone could fall down the stairs. Although, it would be a dangerous situation and Cowell's lucky that he didn't have any serious injuries.
Cowell has lost 20 pounds and feels much better about himself
Since making all the healthy changes, Cowell has lost 20 pounds. "I feel a lot better- and that's the most important thing," he told Extra. One of the big changes Cowell made was adopting a vegan diet. To him, it made much more sense than following a fad diet.
"The secret is, don't follow one of the fad diets, because there's just too many, and they contradict each other… You just have to cut out the obvious," Cowell told Access Hollywood.
Cowell's made lots of changes, but one thing he hasn't let go of is beer and cigarettes. But according to Cowell's doctor, he was much more interested in getting him to eat healthier. Cowell told Page Six, "Actually, he was way more worried about what I was eating!" Guess you have to start somewhere.
Everyone has noticed Cowell's new body, and he's been getting lots of compliments about his leaner figure. But the best part is that he feels better.