Simone Biles' Brother Charged In a Triple Murder Weeks After She Made Gymnastics History
At least one person has been arrested in a December 2018 triple homicide in Cleveland, Ohio. According to reports, three people were shot and killed on New Years' Eve at a house party in the Cleveland area. The incident allegedly stemmed from an altercation between uninvited guests and the people throwing the party. Police announced the arrest of Tevin Biles-Thomas on Aug. 29. If the name looks familiar, it's because Biles-Thomas' sibling is world-famous.
Who is Simone Biles' brother, Tevin?
Tevin Biles-Thomas is the brother of Simone Biles. At 24 years old, he's been charged with several serious felony charges, including homicide, manslaughter, assault, and perjury, according to The New York Times.
Biles-Thomas, 24, also happens to be an active member of the United States Army. Stationed in Georgia at the time of his arrest, he is being held in the state until he is arraigned. His arraignment is expected to take place on Sept. 13.
It is not known if Biles-Thomas was an active member of the armed forces when the shooting occurred, or if he enlisted in the military after the altercation that left several dead.
Why was Tevin Biles-Thomas arrested?
The 24-year-old was arrested after a months' long investigation linked him to a triple homicide in the Cleveland area. On the evening of the events, a 911 call was placed from an AirBnB location. The caller informed a 911 dispatcher that several people had been shot in an argument.
A second witness informed the dispatcher and police that a scuffle occurred at the house party before two assailants pulled a gun and began shooting. According to People, Delvante Johnson, 19, Toshaun Banks, 21 and DeVaughn Gibson, 23, died from gunshot wounds. Several others were injured.
Biles remains mostly estranged from her family
Famed for her sheer physical power and dedication to her sport, Biles' upbringing was less than ideal. Raised primarily by her grandparents, Biles remains estranged from her father, mother and at least one of her siblings.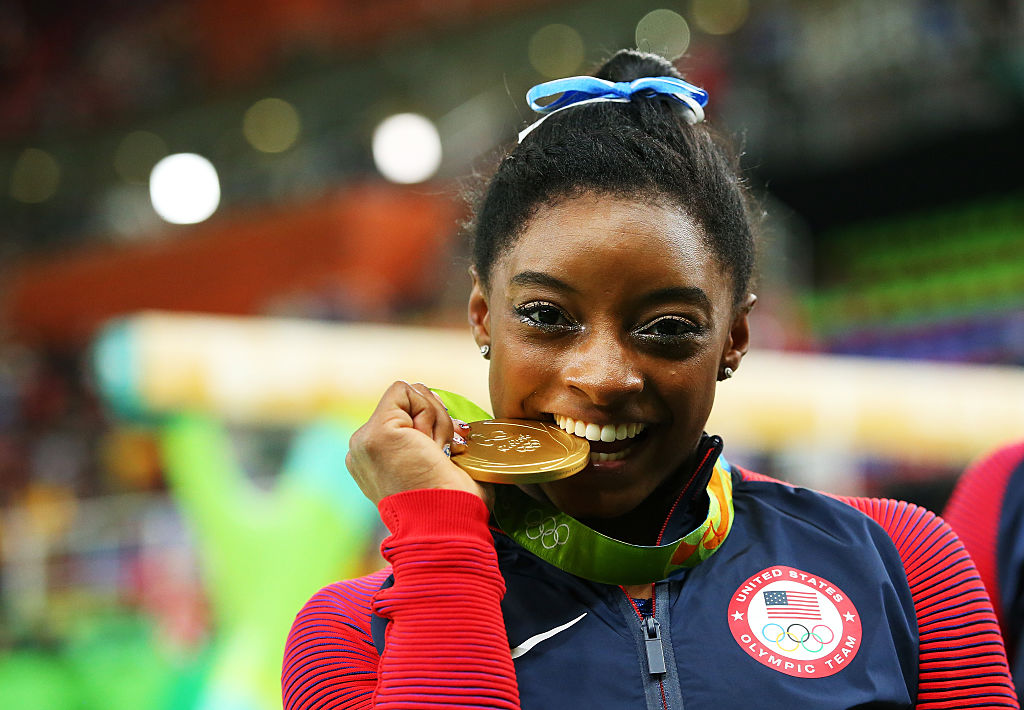 According to Radar Online, Simone and her sister Adria were adopted by their grandparents in 2003. Two other siblings, which included Tevin, were sent to live with a family member in Ohio. Separated by hundreds of miles and living vastly different lifestyles, their paths diverged.
Biles went on to become a star, while her sister, Ashley Biles-Thomas, went on to a life of crime. She was most recently picked up on drug trafficking charges. She served 90 days in prison for the offense. Biles did appear to remain in contact with Tevin until recently. In 2016 she shared a snapshot of the pair on Instagram. In 2017, she posted another photo with her brother on Twitter.
These days, Biles' Instagram posts center more heavily around her training and her free time with her boyfriend, Erwin Stacey Jr., a former gymnast, and wrestler. Biles did take to Twitter to tell the world that she was "eating her feelings" and to "not talk to her". Whether she'll release an official statement regarding her brother's arrest is unknown.