'The Simpsons': The Best Episodes in the Show's History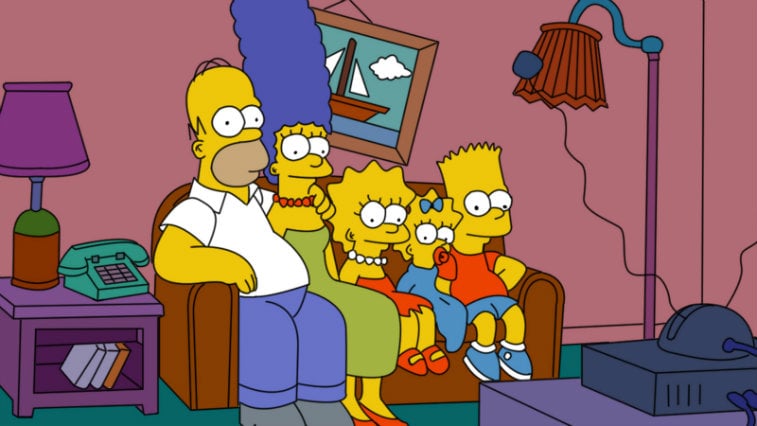 At this point, choosing 10 of the best episodes of Fox's long-running animated sitcom, The Simpsons, is like choosing 10 of your favorite stars from the sky. Despite an arguable decline in quality somewhere around the show's 10th season, the series — in its 27th season — recently celebrated its 600th episode. Only one other scripted prime-time TV show, Gunsmoke, reached 600 episodes (20 seasons from 1955–1975).
If it wasn't difficult enough to pick 10 out of 600 The Simpsons' episodes, many of those episodes are among the best pieces of television ever produced and aired, bursting with absurdist humor, heart, and lovably insane characters. Here goes nothing.
10. 'Lisa's Substitute'
The Simpsons' second season worked out many of the kinks of the series' rough first season without fully embracing the absurd reality that characterizes subsequent years. The low-key aesthetic meant less laughs, but it also meant more heart. The early gem, "Lisa's Substitute," uses Lisa's relationship with an intelligent substitute teacher, Mr. Bergstrom (Dustin Hoffman), to examine her familial relationships, particularly her difficult one with Homer. There are laughs aplenty, especially in relation to a B-plot involving Bart running for class president, but the episode endures because of the depth of emotion on display here — particularly when Mr. Bergstrom leaves a tearful Lisa and in the final scene, wherein Homer redeems himself as a father.
9. 'Lemon of Troy'
One of my favorite elements of Springfield lore is the town's bitter rivalry with neighboring town Shelbyville. "Lemon of Troy" is the ultimate exploration of the rivalry, following Bart and friends as they venture into enemy territory to reclaim a stolen lemon tree. The minor adventure is surprisingly compelling, particularly if you're as drawn into the rivalry as me, but the jokes are what make the episode a classic. The Simpsons writers shove so many unique jokes into these twenty minutes — from the lemon-shaped rock mislead and Frink's flying motorcycle to "eat all of our shirts!" and "there's a-doings a-transpiring!"
8. 'The Itchy & Scratchy & Poochie Show'
It seems natural now when The Simpsons weaves in wry pop-culture satire or lampoons its own tropes and real-life success, because such meta-references have become hardwired into television comedy since. The violent cartoon-within-a-cartoon, The Itchy & Scratchy Show was an easy way to comment on the state of The Simpsons, and "The Itchy & Scratchy & Poochie Show" takes on series detractors with hilarious aplomb. There's a lot here to be said about early online culture and the effects of a series' aging process, as Homer is cast as the "in-your-face paradigm" character of Poochie in a desperate attempt to boost ratings — immediately reviled by the fans who demanded such a change in the first place.
7. 'Marge vs. the Monorail'
One of The Simpsons most celebrated joke-fests, "Marge vs. the Monorail" is little more than twenty minutes of instant classic jokes and bits loosely weaved around a story about a huckster selling Springfield a faulty rail system. The huckster Lyle Lanley is played with typical sliminess by the late Phil Hartman (who also voiced Troy McClure and Lionel Hutz), who leads the residents of Springfield in one of the show's most rousing and enduring musical numbers. It's hard to explain the episode's greatness without devolving into a string of quotes and bits from Conan O'Brien's script; "I call the big one Bitey," "I shouldn't have stopped for that haircut," "By gum, it put them on the map," and, of course, "Donuts — Is there anything they can't do?"
6. '22 Short Films About Springfield'
Let's not forget the unsung heroes of The Simpsons universe — the supporting characters who make Springfield such a colorful place to revisit even after 26 seasons. With the seventh season episode, "22 Short Films About Springfield," the writers scrapped the typical episode format to tell a series of loosely-connected stories about the lives of their favorite Springfield-ians. There are a few character theme-songs, a series of nods to Pulp Fiction, and some of the all-time funniest segments ever in Simpsons history. I'm thinking primarily of the segment involving Principal Skinner, Superintendent Chalmers, and some steamed hams. The adventurous structure makes the episode noteworthy, but the jokes make it great.
5. 'Lisa's Wedding'
I'm a sucker for episodes that get a lot of mileage out of Lisa and Homer's sometimes-conflicted relationship. "Lisa's Wedding" has a particularly moving scene between the two of them, but the entire episode is loaded with a strange sort of heart that comes with the futuristic setting. When Lisa sees a vision of her future and her first love, the writers use it as an excuse to cram in all sorts of unexpected science-fiction nonsense (Crying robots! Big Ben digital clock!) and to check in with minor characters more than a decade on (Otto owns a cab company, Quimby is disgraced, Martin is now the phantom of the opera). Amidst all the hilarity however, we see how the Simpsons have aged and we see more clearly how they appreciate one another, even as Lisa is routinely embarrassed by the lot of them.
4. 'Bart Sells His Soul'
Bart was billed as a proud hell-raiser at the series outset, but the yellow-skinned troublemaker has a lot of heart and feeling between his cool dude demeanor, as demonstrated in this episode, wherein he goes through an actual spiritual crisis after selling his soul to Milhouse. Bart's journey is sometimes as harrowing as it is hilarious, as he encounters creepy exterminators, a horrified Ralph, and Alf pogs on his way to redemption. If that weren't enough, the episode also boasts one of the series' best subplots, showing Moe driven to his own breaking point when he tries to turn his tavern into a family-friendly, painfully kitschy diner.
3. 'Who Shot Mr. Burns?'
It's a bit of a cheat, but how can you separate the series' only two-part episode? The first part is arguably the better of the two. With more time to stretch out and create red herrings to compound the central mystery, it becomes one of the show's greatest ensemble episodes, featuring scenes at the Simpsons home, the elementary school, the town hall, the power plant, and Moe's Tavern. The episode is big and unwieldy and hilarious, one of the best showcases for the town of Springfield as a whole. The second episode is lighter on jokes but heavier on that twisty mystery plot that makes this two-parter one of The Simpsons' most interesting forays into densely plotted television, rather than their usual joke-fests.
2. 'Homer's Enemy'
Reviled upon its initial airing, "Homer's Enemy" is perhaps the darkest episode of the series ever produced, challenging audience perceptions and our relationship to fiction just enough to piss many people off. The episode focuses on Frank Grimes, a hard-working every man driven insane by the unwarranted success Homer constantly stumbles upon despite his idiocy. This, the writers submit, is how a real person might react to Homer, and it's disturbing to think that the yellow doofus we love so much might not be all we think he is. It's hilarious too, of course. The episode is also maybe one of the show's most influential — look closely and you can almost see shows trafficking in dark take-downs of its central characters (It's Always Sunny in Philadelphia, in particular) being formed when the credits roll.
1. 'The Last Temptation of Homer'
If "Homer's Enemy" is an argument for Homer's horribleness, this is an argument for his goodness. In Mindy, the new power plant employee voiced by Michelle Pfeiffer, the writers gave Homer everything he could want in a woman to test the strength of his marriage with Marge. Of course, he overcomes the temptation, but only after nearly giving in and sobbing to think he might destroy his marriage in one moving scene. There's no one thing I can point to within this episode to warrant this spot — it's just a typical episode of the series that happens to have many of my favorite jokes (The fortune cookies, Bart's glasses subplot, Colonel Clink, the vacuum cleaner that sounds like Marge, "another day, another box of stolen pens") while also boasting a story that always manages to resonate.
Follow Jeff on Twitter @jrindskopf.