'Simpsons' Mocks 'Stranger Things' Nostalgia In Halloween 'Treehouse of Horror'
Ever since The Simpsons did a Halloween episode in season 2, "Treehouse of Horrors" has become an annual tradition. Fans fondly remember "The Shinning," "King Homer," Homer's time travel toaster and many more one-off segments that allow The Simpsons to be a little more outrageous than usual and spoof popular horror movies. Now in season 31, this is the 30th "Treehouse of Horrors" and includes a spoof of Stranger Things.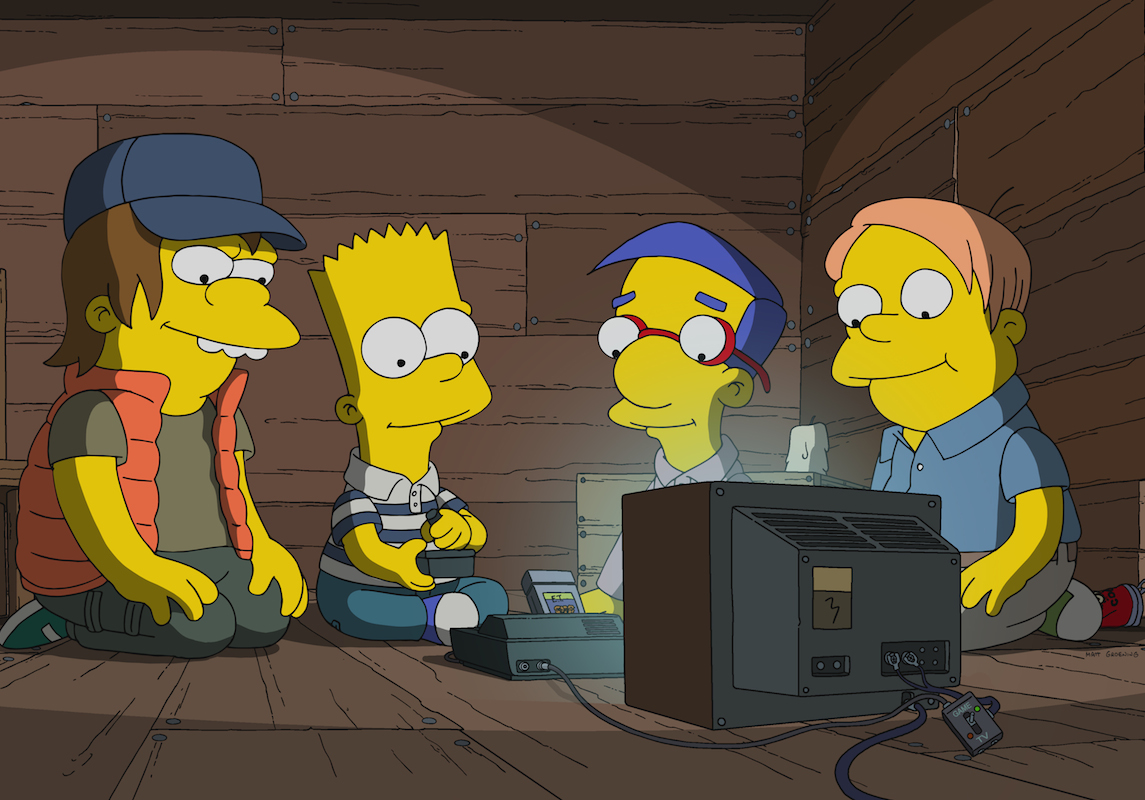 Fox provided early screeners of "Treehouse of Horrors XXX," coincidentally also episode 666. Here is a preview of what you can expect from a Simpsonized Stranger Things, The Shape of Water, The Omen and more. The Simpsons "Treehouse of Horrors XXX" airs Sunday, October 20 at 8 p.m. on Fox. 
Before 'Stranger Things,' 'The Simpsons' spoofs 'The Omen'
The Simpsons won't make you wait too long for its Stranger Things spoof, but before the first set of commercials there's an opening bit that spoofs The Omen. Baby Maggie fills in for Damien.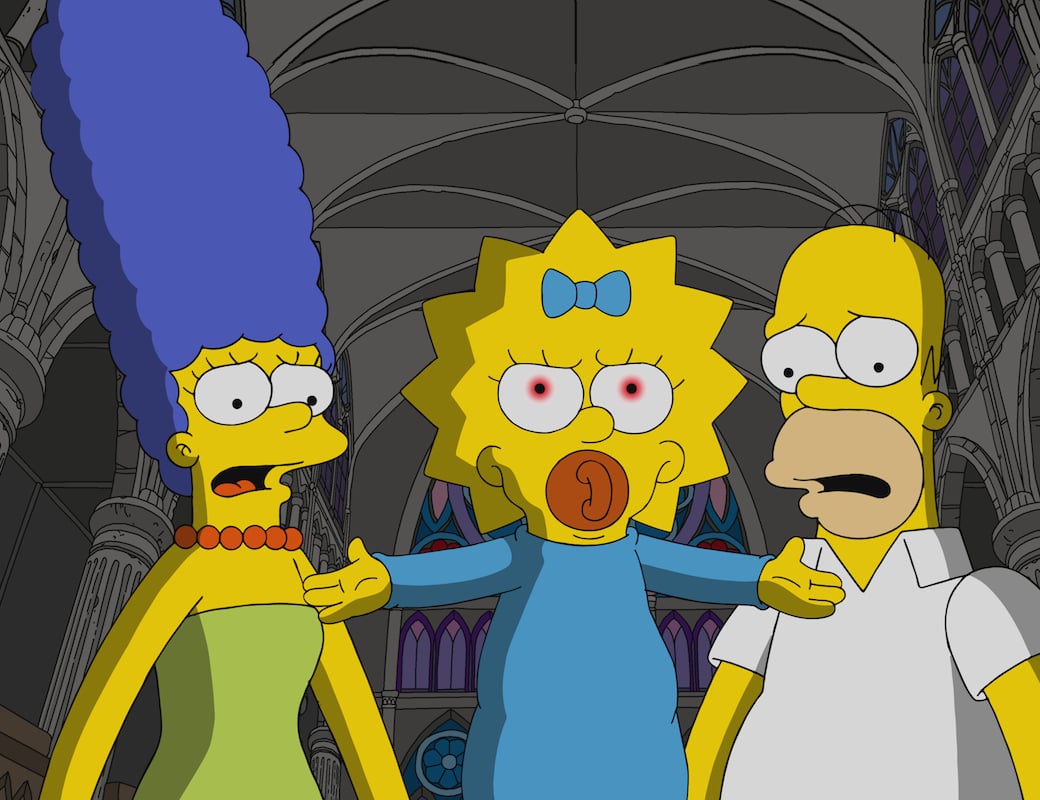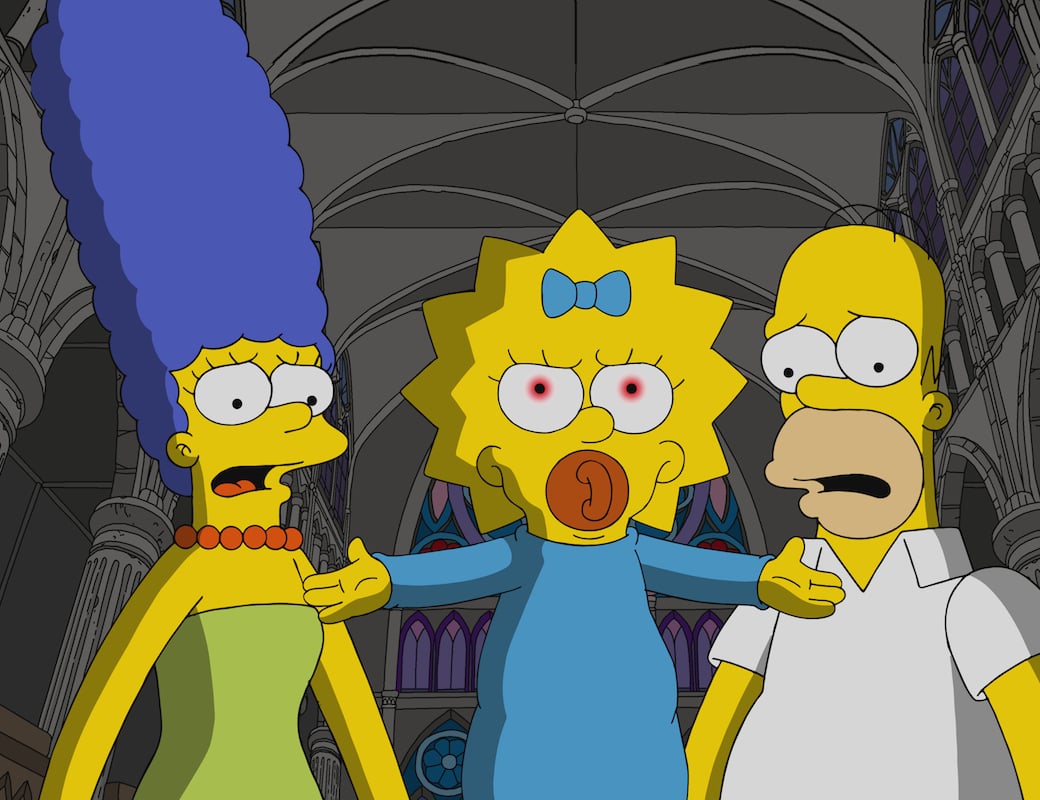 I've got to give the show credit. It never occurred to me what Nemo backwards spelled when I watched Finding Nemo. There's an Exorcist reference too and they managed to make the dirtiest line in that film pass broadcast standards and practices. The mark of the beast is a fun dig on The Simpsons' new owner after the Fox sale.
'Stranger Things' becomes 'Danger Things' on 'The Simpsons'
The Simpsons already mocked Stranger Things once before. When Homer and Marge got addicted to streaming, they were watching Odder Stuff. The Danger Things segment in "Treehouse of Horror XXX" actually lets the Simpsons characters play the characters from Netflix's hit show.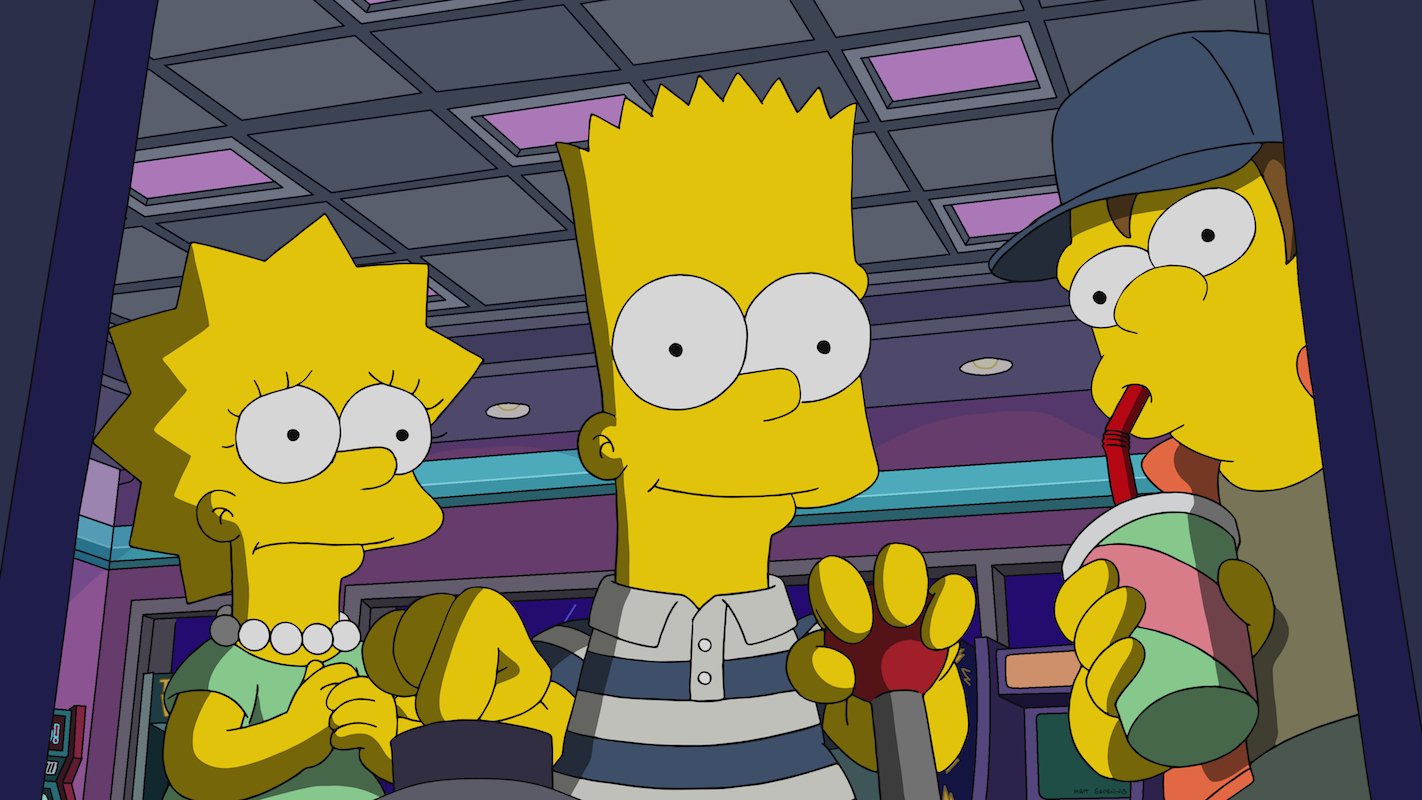 It begins with the E.T. Atari 2600 game and packs in tons of gratuitous '80s references. There are probably more '80s references in this one segment than there were when The Simpsons was on the air in 1989. They aren't wrong about Stranger Things' reliance on nostalgia. Even Disco Stu adapts to the '80s. 
Bart, Milhouse, Nelson and Martin stand in for the Stranger Things gang, with Lisa inadvertently taking on the role of Eleven. They also visit Starcourt Mall from season 3 but Comic Book Guy calls them out for a lack of references to the current season. Fans know it takes nine months to animate an episode and season 3 only dropped in July. Look out for some old familiar faces when they visit the Over Under, and a Groening style rendering of the Demogorgons. 
'Heaven Swipes Right' is a reincarnation diversion
A classic "Treehouse of Horrors" episode already had Homer die from choking on food. In G-G-Ghost D-D-Dad, Homer choked on broccoli and his ghost rose from his body to Heaven. When he returned the ghost ate the broccoli and choked again, and another ghost floated up. It's great to see Homer's ghost make an all new choking joke.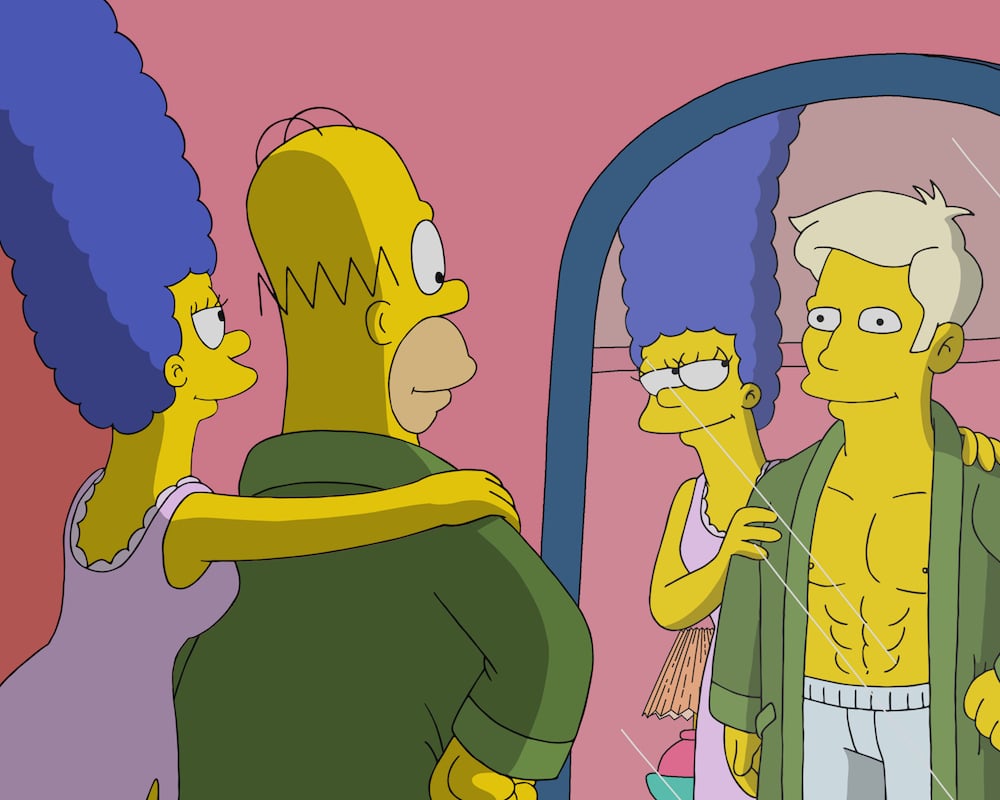 In Heaven Swipes Right, Homer gets reincarnated and gets to choose his new body on an app. Of course, Homer messes up reincarnation just like he messes up every job he has when he's alive too.
'The Shape of Water' gets hairy
The final "Treehouse of Horror XXX" segment is When Hairy Met Slimy. It is a spoof of the Oscar winning film The Shape of Water, starring alien Kang and Marge's sister Selma.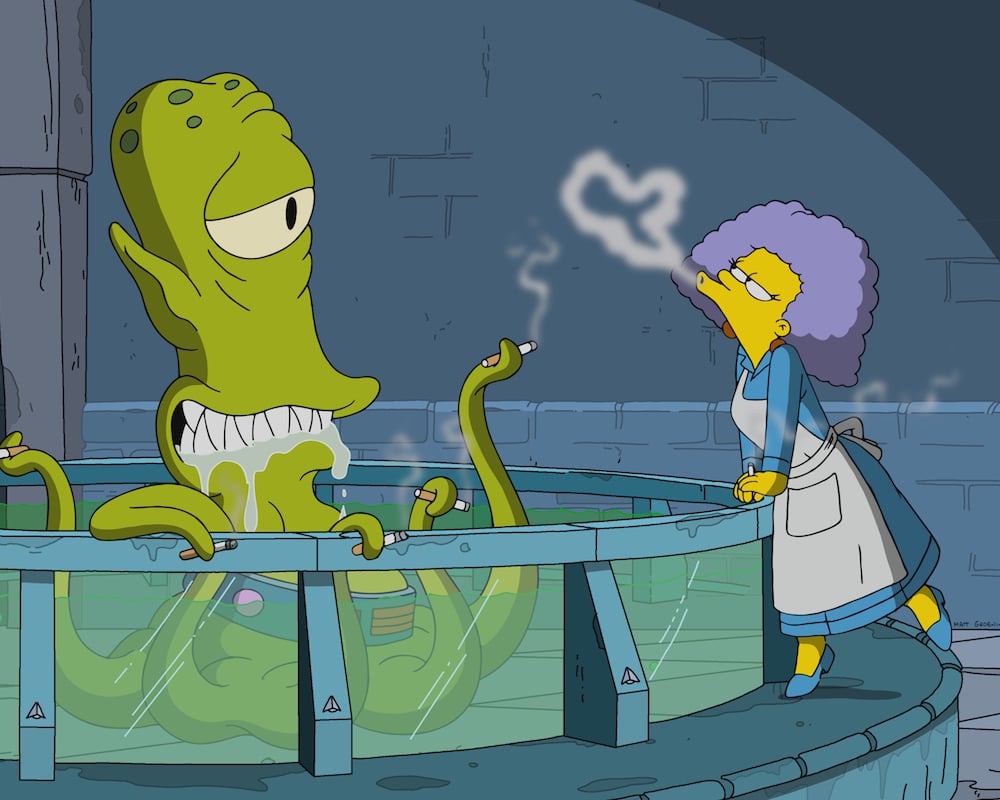 Needless to say, Selma and Kang aren't quite as romantic as Elisa (Sally Hawkins) and Amphibian Man (Doug Jones) in The Shape of Water. They're as brash as you'd expect from The Simpsons, but to have a spoof of the hit streaming series Stranger Things and the acclaimed Oscar-winner The Shape of Water in the same "Treehouse of Horror" is a landmark for The Simpsons.