13 Singers Who Hooked Up With Their Backup Dancers
Workplace romances happen all the time. We often talk about actors who fall in love while working together on set, but this happens in the music industry as well. There have been many singers who end up working closely with backup dancers, which leads to hookups and even marriages. Who could blame them? Dancers typically have amazing physiques. So which singers dipped into the dancer pool? Here are 13 singers who hooked up with their backup dancers.
1. Mariah Carey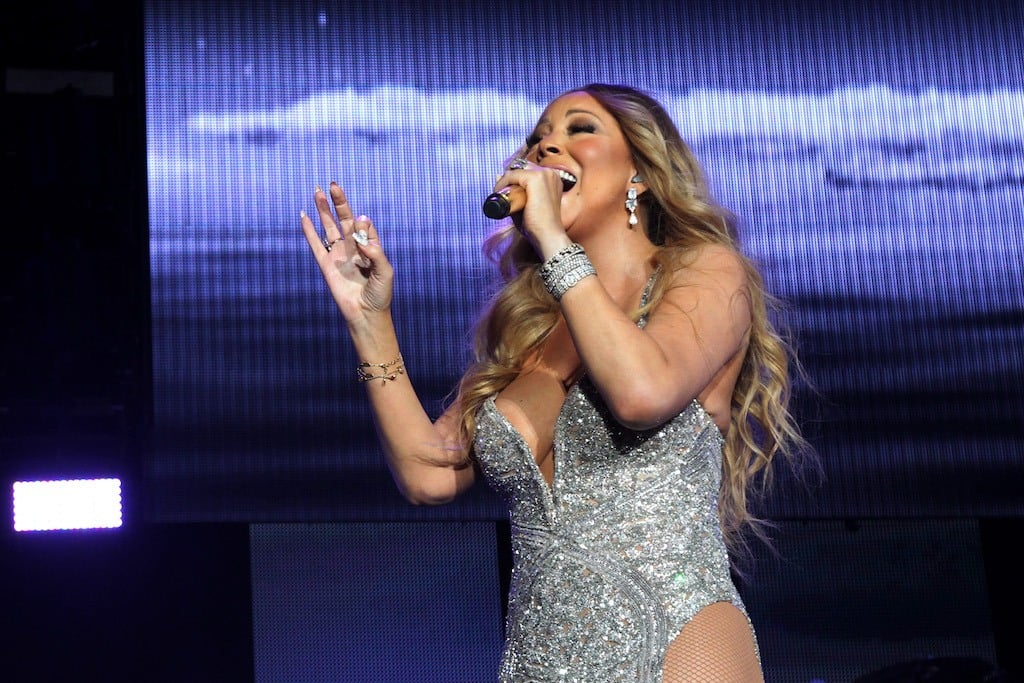 This has yet to be confirmed, but the singer recently broke up with her billionaire fiancé, James Packer. According to TMZ, part of the reason why could be her relationship with dancer and choreographer, Bryan Tanaka.
It all came to a head when Packer confronted Tanaka and was said to be yelling at him. He also reportedly got Tanaka banned from the casino, Caesars Palace, which is actually a problem because Tanaka would perform there. The jealousy reportedly started when Mariah gave Tanaka a lap dance during a performance in South Africa.
"James was not in the right mind for months," a source told E! News. "Mariah was in essence an abandoned woman." The source continued, "While in Vegas, she turned to and developed a close relationship with Bryan Tanaka."
Since the star's engagement ended she has continued to hang out with Tanaka. They were reportedly flirty and eating out together in Malibu. Only time will tell if this could be anything more than a hookup!
2. Britney Spears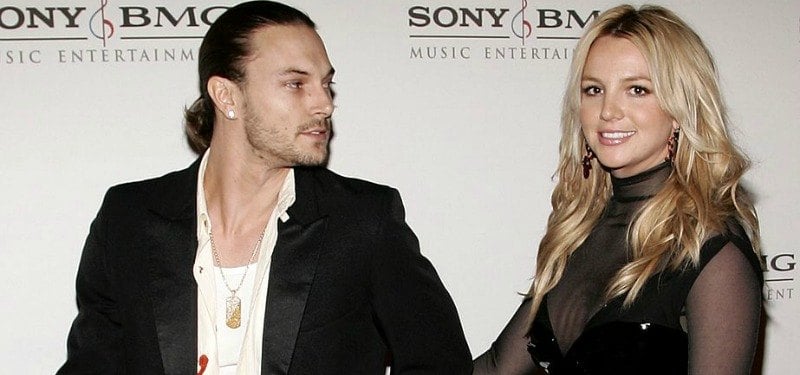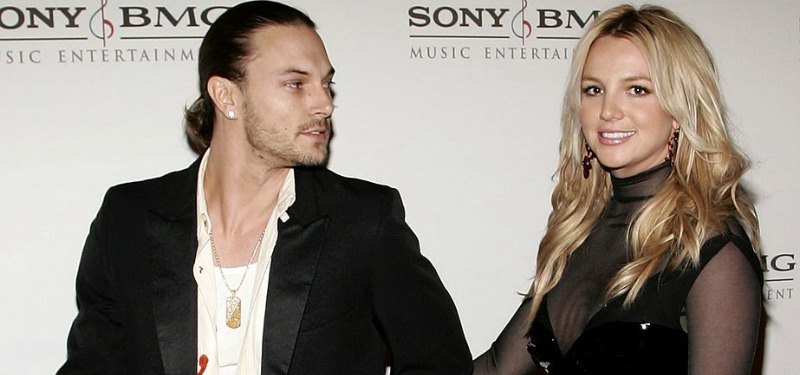 The pop star ended up getting married to her backup dancer, Kevin Federline. He also worked for other singers like Justin Timberlake, and you can see him in Justin's music video "Like I Love You." They tied the knot in 2004 and had two kids together. Their relationship however, didn't end with a happily-ever-after. Instead, they got a divorce in 2007.
"That was a whole different lifestyle than I ever imagined," Federline said according to E! "I mean, just getting around from place to place and having 20 people follow you all day long — your whole life kind of being told through somebody else's eyes. Everybody wants to put their own spin on it."

3. Jennifer Lopez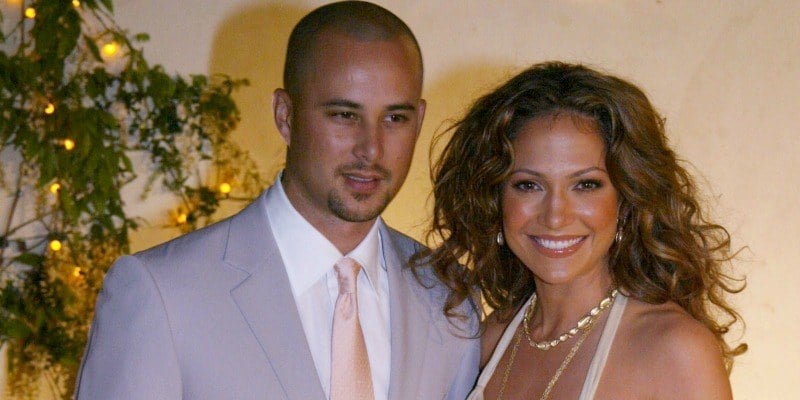 The singer and actress also fell for her backup dancer, Cris Judd. They fell in love on the set of her music video, "Love Don't Cost a Thing" in 2001. They got married the same year after being engaged for a month. The marriage however, didn't last and they divorced in 2003. The dancer also had a hard time adjusting to fame.
"You know it's very tough," he said according to US Weekly. "Your privacy is breached. You're no longer a normal person. [Our wedding] was a circus. I think several people got arrested trying to climb up a mountain … trying to sneak in. We actually rented the airspace."
Lopez's soft spot for her backup dancers didn't stop there. She later started a relationship with Beau "Casper" Smart. You can spot them together in her music video, "Dance Again." Casper also performed with her on American Idol. The two have dated on-and-off since 2011. Recently, in 2016, it was reported that they have broken up but are still on good terms, according to People Magazine.
4. Ariana Grande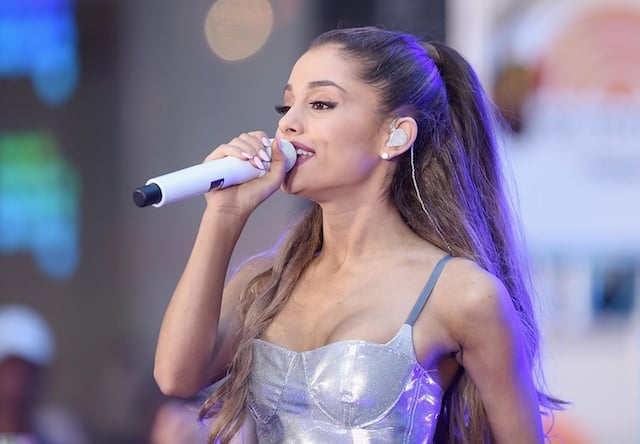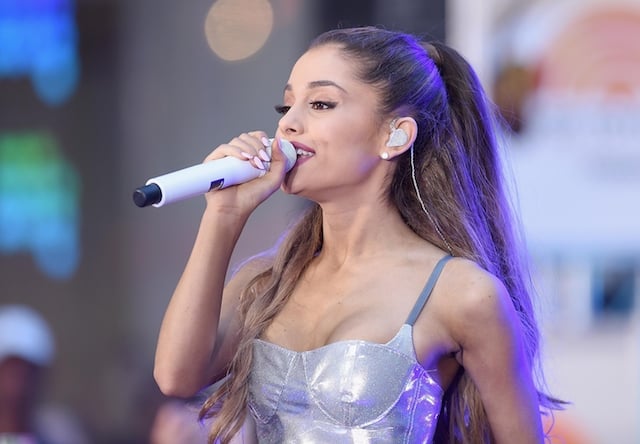 The "Dangerous Woman" singer was dating her backup dancer, Ricky Alvarez earlier this year. He was with her when she licked a donut at Wolfee Donuts. She opened up about their relationship for Billboard Magazine. "We're happy. I'm a very happy girl. I have a healthy life right now, and I think that's all anyone cares to know. The end," she said. "I'm much better at making songs than telling people things."
5. Justin Bieber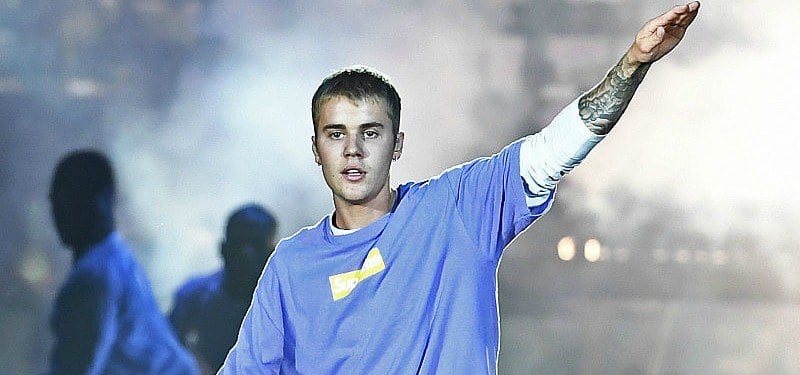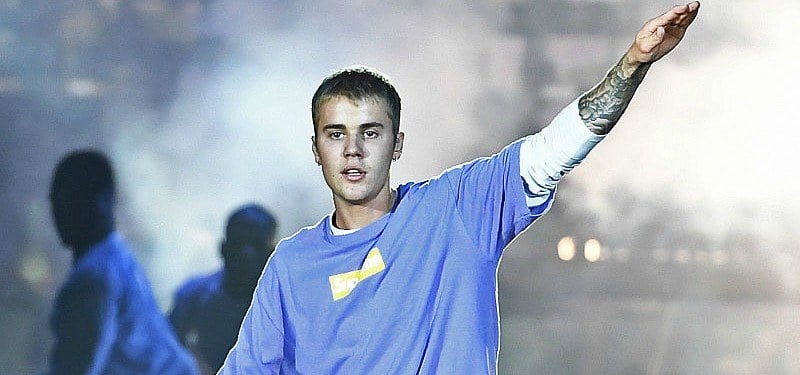 His relationship to Selena Gomez was very public. But his hookup with his backup dancer, Elysandra Quiñones flew more under the radar. In 2015, he was caught nuzzling her in London over drinks, according to Hollywood Life. However, it doesn't look like this hookup led to anything more and he moved on to other ladies that year.
6. Christina Aguilera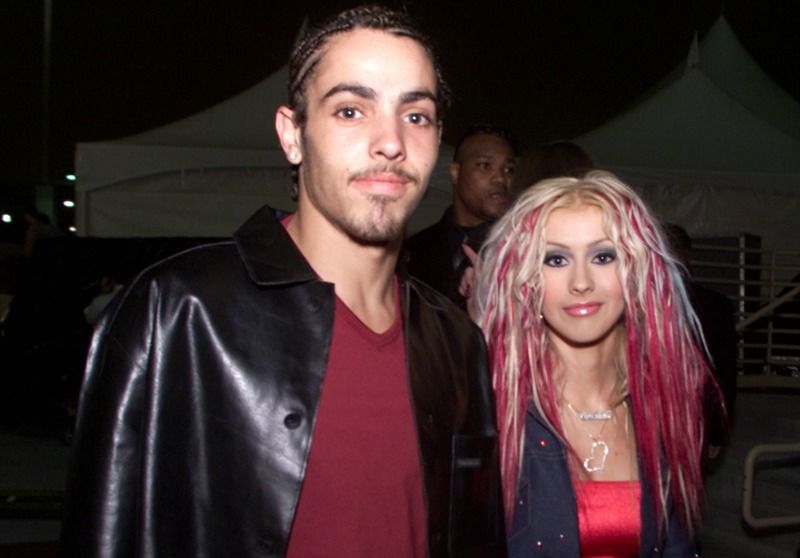 The singer dated the backup dancer, Jorge Santos who you can spot in her "Dirrty" music video. They dated for two years and the blonde took the relationship very seriously. "She brought up marriage," Santos told the National Equirer. "For me I was 18 and definitely not ready." He then continued, "I was ready to keep dancing and I think she wanted me to just be there for her, on her path. I wanted to do more than be just Christina's boyfriend."
7. R. Kelly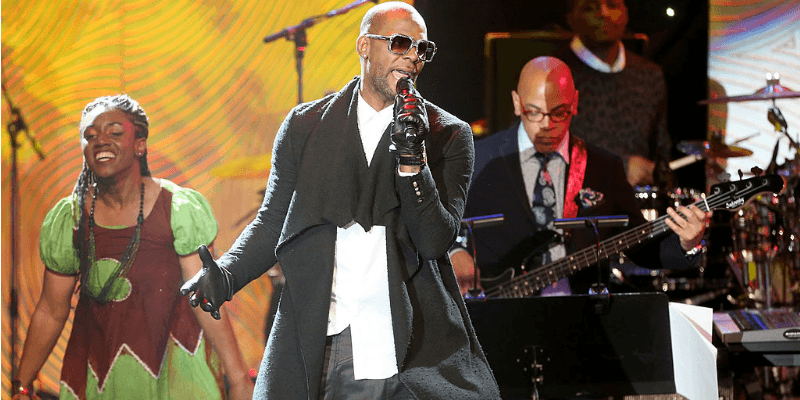 The R&B star got married to his dancer and choreographer, Andrea Kelly in 1996. They later got a divorce in 2009. The singer credits the movie, The Notebook for the end of their marriage. As he wrote in his memoir, Soulacoaster: The Dairy of Me:
As the film credits started to roll, I couldn't move. I burst into tears. People walking past me patted me on the back, trying to console me. The Notebook was beautiful, and I was crying because its hero and heroine had died together. But I was also crying because I remembered a Valentine's Day — when a helicopter dropped a rainfall of roses — that had come and gone … My marriage had died. And there was nothing I could do to bring it back.
8. Ashley Tisdale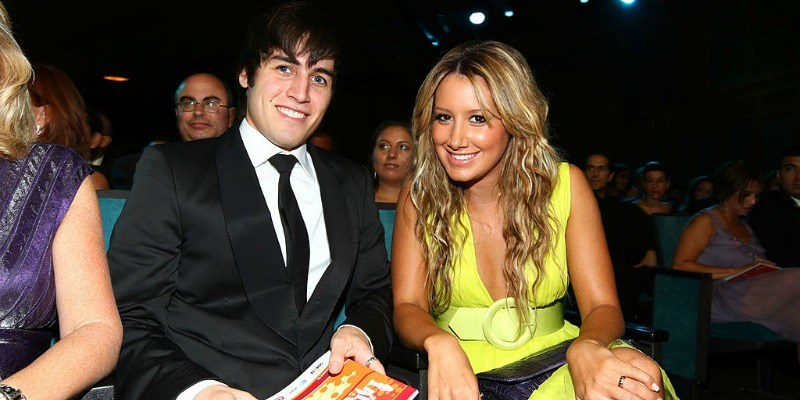 The High School Musical star met dancer, Jared Murillo on the set of the movie, and the two continued working together throughout all three films. He also appeared in some of her music videos, including "He Said, She Said." However, after two years of dating they ended up splitting up.
9. Mel B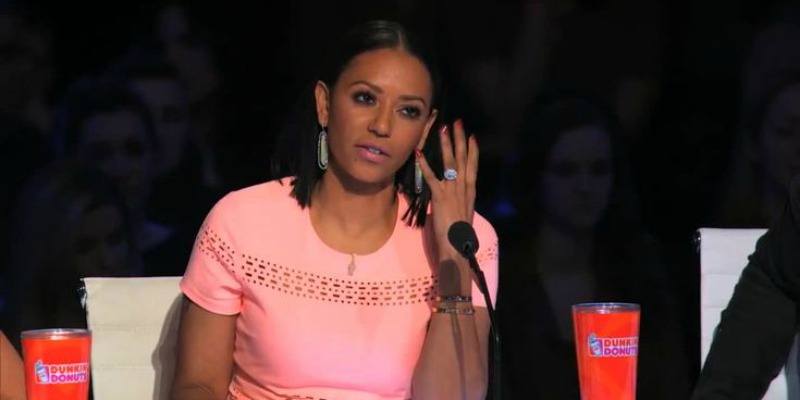 The Spice World singer fell in love with backup dancer, Jimmy Gulzar while on tour. They later got married in 1998, however it didn't sound like the singer was happy in the relationship. "There's been many a time when I thought, 'Nope, this is it, I'm giving up,'" she told the Sun newspaper. "I am gonna take this bunch of pills and goodbye people, because this is too heavy."
They got divorced in 2000 but the problems didn't stop there. In 2011 their daughter, Phoenix filed a battery report against Gulzar according to International Business Times. When she tried leaving Gulzar's house he allegedly did not let her leave.
10. LeAnn Rimes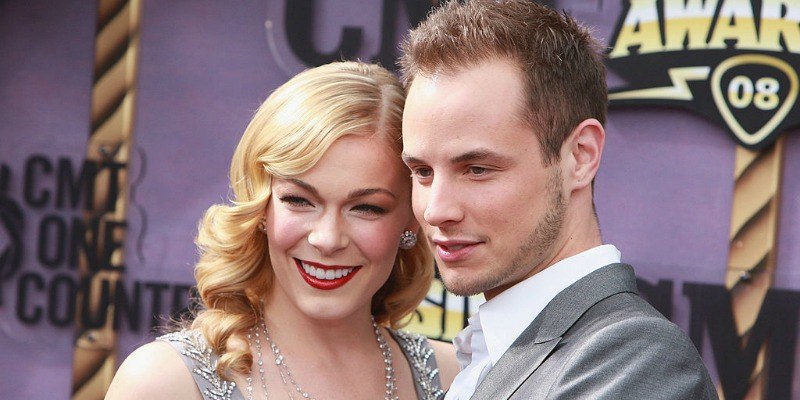 The country star married her backup dancer, Dean Sheremet in 2002. He then later became her manager. The marriage however, ended very publicly when they officially divorced in 2010. Turns out the singer ended up having an affair with her Northern Lights costar, Eddie Cibrian. She later married Cibrian in 2011 and the couple is still together.
11. Geri Halliwell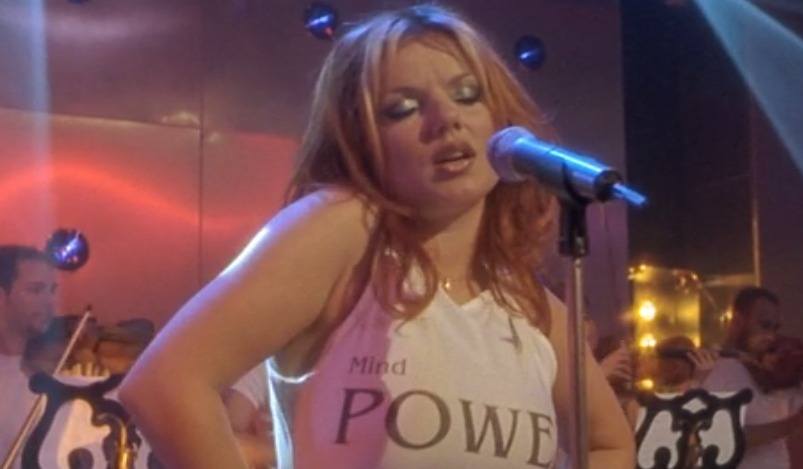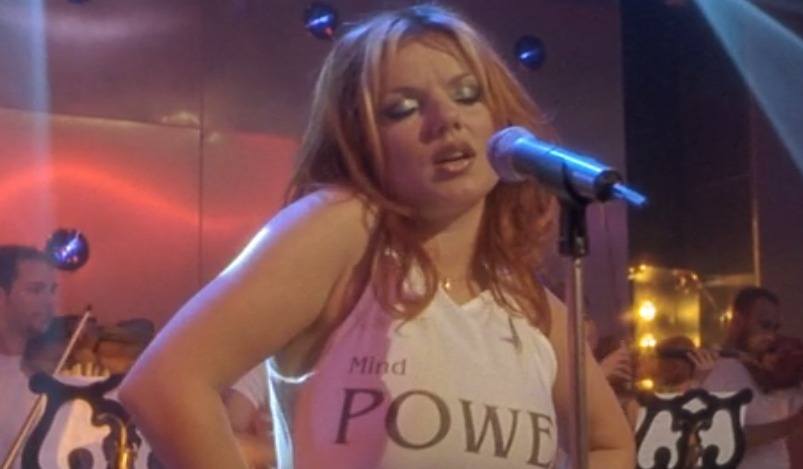 Mel B isn't the only Spice Girl who hooked up with a backup dancer. Ginger Spice dated Ivan "Flipz" Velez who she met while shooting her cover of "It's Raining Men." He also worked on the Spice Girls concerts. Their relationship however, didn't last forever, and they broke up in 2008.
12. Prince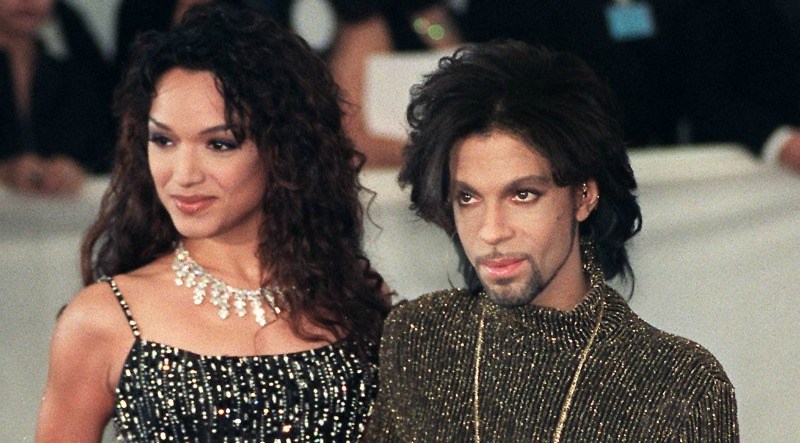 In 1990, the legend met Mayte Garcia at a concert. He later hired her to perform as one of his backup dancers. Six years later they ended up getting married and she was the muse for "The Most Beautiful Girl In The World" according to People Magazine. Soon, she got pregnant and had their son, Boy Gregory who died after a week from Pfeiffer syndrome. The couple got divorced in 2000.
"When I got divorced, it was another culture shock," Garcia told Vh1. "It was going from this world I had been into since the age of 16 to literally standing on the streets of New York in kind of shock. I became a hermit. I didn't go out much because I was scared to go out because you're so used to being protected."
13. Madonna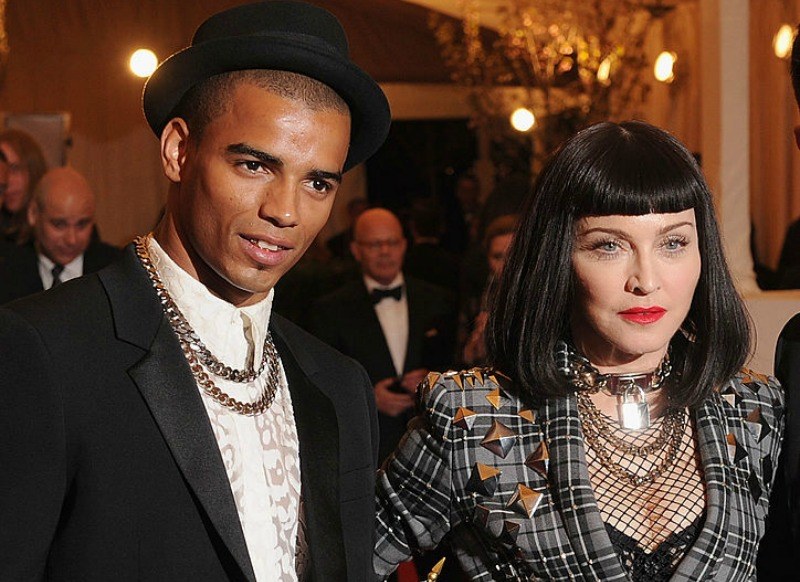 The pop legend started dating Brahim Zaibat in 2010, and their relationship lasted three years. He first performed at her daughter, Lourdes's clothing line launch. He then went on to perform on her MDNA world tour in 2012. They however, ended up breaking up after they weren't working together as much, according to US Weekly.
Follow Nicole Weaver on Twitter @nikkibernice
Check out Entertainment Cheat Sheet on Facebook!