Sissy Spacek's 15 Most Iconic Characters
For over forty years, Sissy Spacek has been stunning audiences with her work in films like Carrie, The Coal Miner's Daughter, and even more recently in The Old Man and the Gun. Spacek has been able to transform herself seamlessly into whatever character she is playing. Throughout her lengthy career, the Texas native has received a slew of award nominations including Academy Awards, Emmys, and Golden Globes.
Though her role in Brian DePalma's Carrie made her a horror icon, Spacek never let the iconic character pigeonhole her into one genre. Instead, she worked even harder to find roles that were diverse and spoke to her soul. These days, she can be found on the big screen and the small screen with roles in Netflix's Bloodline and Hulu's Castle Rock. However, some of her greatest performances have been on the silver screen. Here are 15 of her most sensational performances in movies.
15. Margie Fogg in Affliction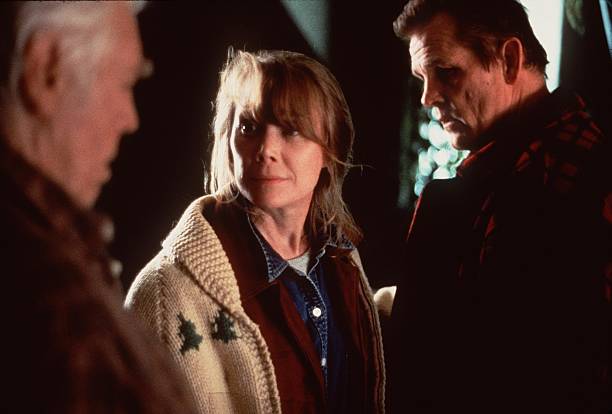 In 1997's Affliction, Nick Nolte starred as a washed-up cop named Wade Whitehouse who is troubled by his abusive father (James Coburn),  his ex-wife (Mary Beth Hurt), and a poor record as a police officer. Wade sees an opportunity to finally make a name for himself when a businessman is accidentally killed during a hunting trip. Wade sees the death as an opportunity to prove that the man was murdered. However, during his investigations, he begins to spiral out of control.
In the film, Spacek starred as Margie Fogg, Wade's exasperated girlfriend who's had enough of his antics.
Next: A World War II-set film. 
14. Nita Longley in Raggedy Man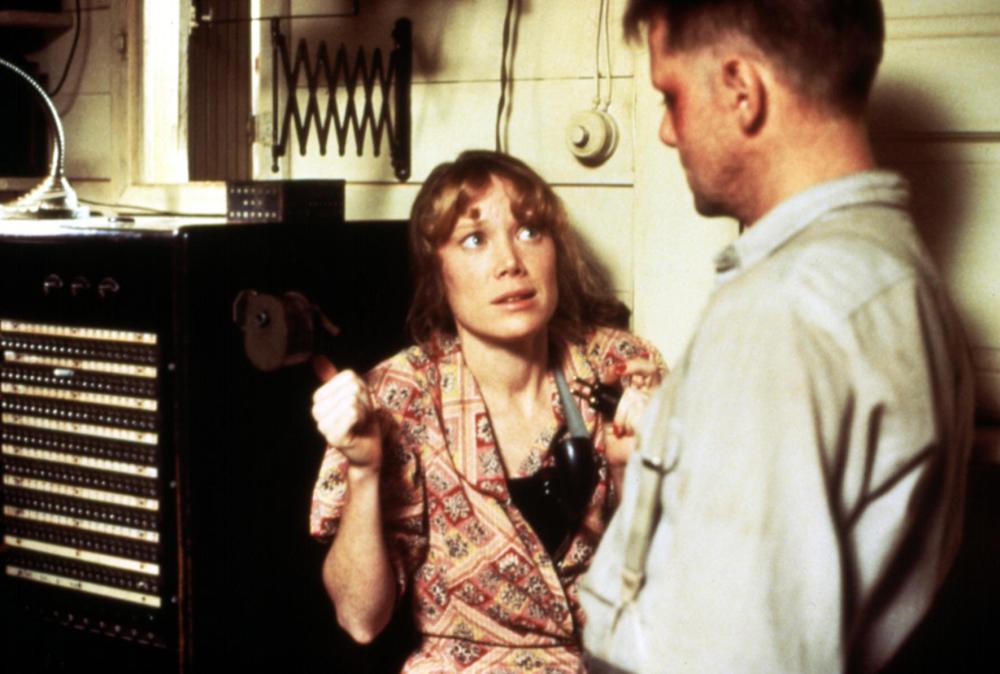 Spacek starred in her husband's debut film Raggedy Man. Set during World War II, she played Nita Longley, a divorced mother of two who is the subject of gossip and disdain because of her single status. Things begin to look up for her when she befriends Teddy (Eric Roberts), a sailor on leave.
Raggedy Man might not be as well known know, but Spacek's work as a 1940's telephone operator was a stellar performance.
Next: A movie centered around a murder and a conspiracy theory 
13. Liz Garrison in JFK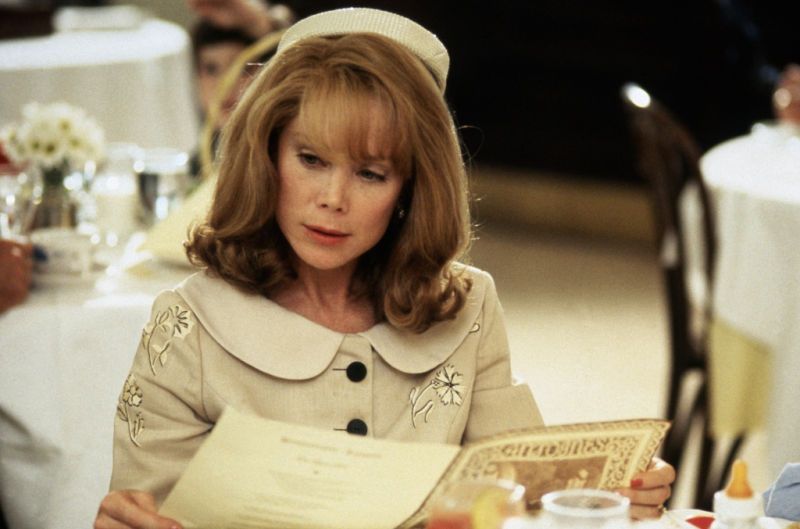 In 1991, Spacek starred opposite Kevin Costner in the Oliver Stone film JFK. In the film, the Oscar-winning actress played Liz Garrison, the wife of New Orleans district attorney Jim Garrison (Costner) who years after the assassination of President John F. Kennedy becomes convinced that the murder was really a vast conspiracy and not just the work of one lone gunman.
Jim's fixation puts a major strain on his marriage to Liz and Spacek plays a fearsome woman whose exhausted by her husband's selfishness and beliefs which are wrecking havoc on their family.
Next: A film where Spacek depicted a small-town widow.
12. Mattie Darrow in Get Low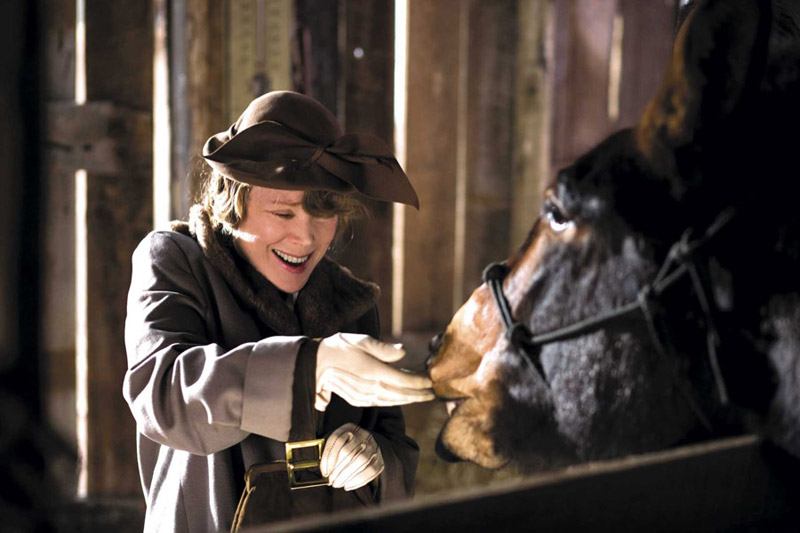 In Get Low, Robert Duvall starred as a notorious hermit named Felix Bush, a man who wants to stage a party before his own funeral. Fast-talking mortician Frank Quinn (Bill Murray) sees a big payday on the horizon, so he sends his young apprentice, Buddy, to charm Felix. As the day of the unusual event approaches, Buddy uncovers a long-held secret that Felix has held close to his chest for years.
Spacek played Mattie Darrow, a small-town widow whose life was once intricately involved with Felix's.
Next: A movie filled with bank closures and floods. 
11. Mae Garvey in The River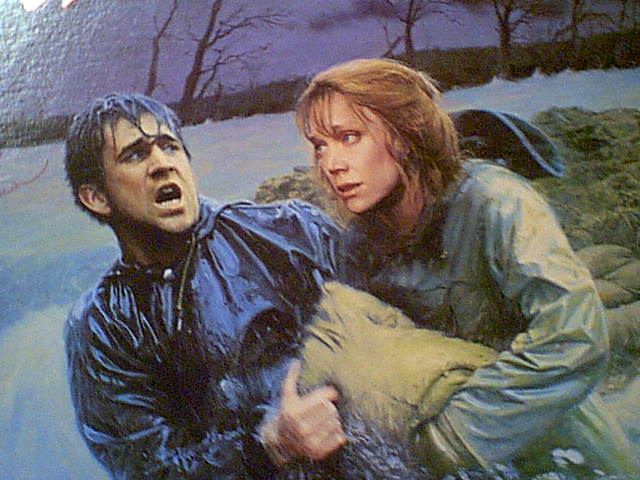 1984's The River told the story of the Garveys, a struggling farm family in the Tennessee valley trying to keep their farm from going under in the face of bank foreclosures and floods. The patriarch Tom Garvey (Mel Gibson) feels conflicted about being a strikebreaker in a steel mill to keep his family farm from foreclosure.
Even though the film was a box-office bust and many people felt that Gibson was miscast, Spacek was highly praised and even nominated for Best Actress at the Oscars.
Next: A movie where Spacek depicted an enraged mother.
10. Ruth Fowler in In the Bedroom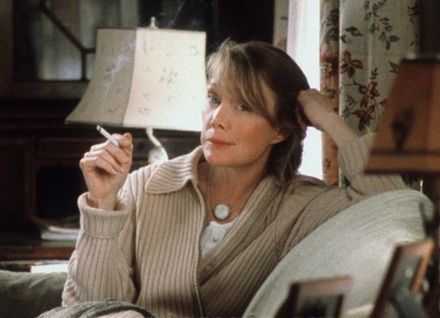 In 2001, Spacek was nominated for an Academy Award for her work in the indie film, In the Bedroom. The actress starred as Ruth Fowler, the mother of a young man whose affair with an older divorcee resulted in his death at the hands of her ex-husband.
Enraged by her son's death, Ruth sets off on a quest for revenge. Spacek was nominated for a Golden Globe for Best Actress in a Drama among other awards.
Next: A 60's set movie about the horrors of racism. 
9. Missus Walters in The Help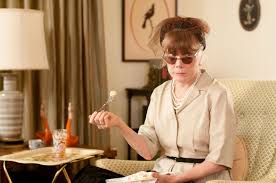 Set in 1960s Mississippi, The Help follows Skeeter (Emma Stone) who begins interviewing the Black maids in her city that have been working for racist white families for years. At first, the maids are reluctant to tell their stories for fear of retaliation, but when Aibileen (Viola Davis), the housekeeper of Skeeter's best friend shares her story, other women begin to come forward.
The Help had such a powerhouse cast that Spacek's role was nearly forgotten. The actress had a small part as Missus Walters the ailing mother of Hilly Hollybrook (Bryce Dallas Howard), a racist and diabolical woman who shoves her mother into a nursing home. Though she is only in the film briefly, Spacek brought a comedic spin to the heavy drama.
Next: A biographical film based on an eccentric elderly man's journey. 
8. Rose Straight in The Straight Story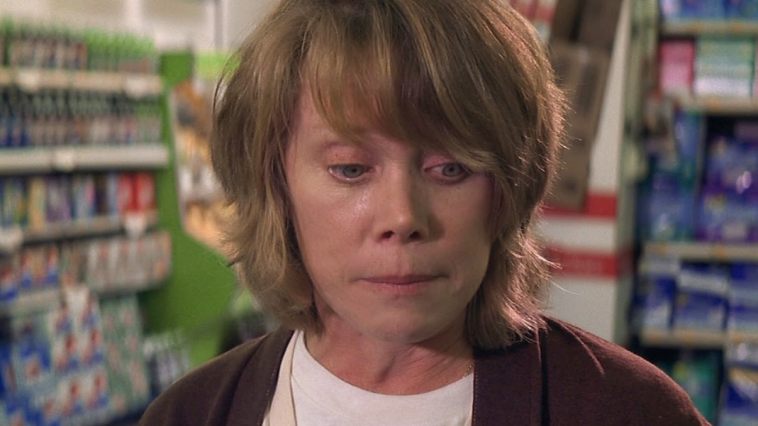 David Lunch's 1999 biographical drama The Straight Story follows Alvin Straight (Richard Farnsworth), a retired farmer and widower in his 70s who learns that his estranged brother Lyle (Harry Dean Stanton) has had a stroke and may not recover. Determined to make things right, Alvin who lives in Iowa and doesn't have a car or a driver's license decides to take his lawn mower to Wisconsin to see his ailing brother.
Spacek played Alvin's exasperated daughter who tries to talk sense into him about his health and his absurd plan.
Next: That time Spacek played a crazed teen that wasn't Carrie White.
7. Pinky Rose in 3 Women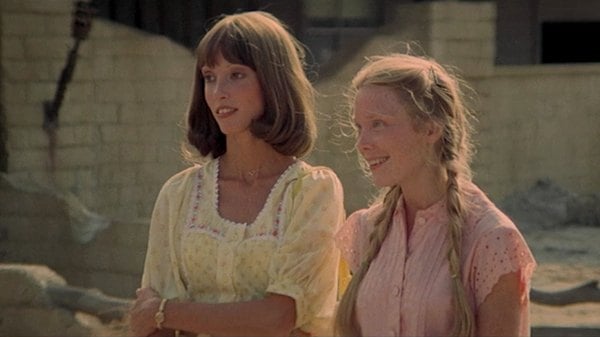 In 1977 Spacek starred in Robert Altman's 3 Women alongside Shelley Duvall. In the film, Duvall plays Millie Lammoreaux,  a woman who considers herself irresistible to men. Spacek starred as Pinky Rose a mysterious teenager and a physical therapist who becomes Millie's roommate.
At first, the young woman seems to be in awe of Millie, but then she starts to believe that she actually is Millie transforming for a shy quiet girl into a sassy woman. Spacek won the first of her four New York Film Critics Circle Awards for her work in 3 Women.
Next: Her Norma Rae moment 
6. Marie Ragghianti in Marie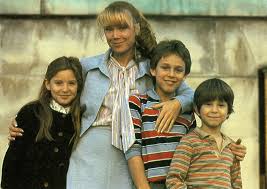 Based on book Marie: A True Story by Peter Maas, in the biographical film, Marie, Spacek played Marie Ragghianti, the real-life former head of the Tennessee Board of Pardons and Paroles, who was removed from office in 1977. Ragghianti was a single mother and political appointee who refused to release prisoners on whose behalf, it was discovered, bribes had been paid to aides to then-Governor Ray Blanton.
She was hounded for refusing to give into corruption. Spacek was greatly praised for her work in the film. However, the film was not quite the powerhouse work like Norma Rae and Silkwood.
Next: A '80s film that sparked controversy in the White House 
5. Beth Horman in Missing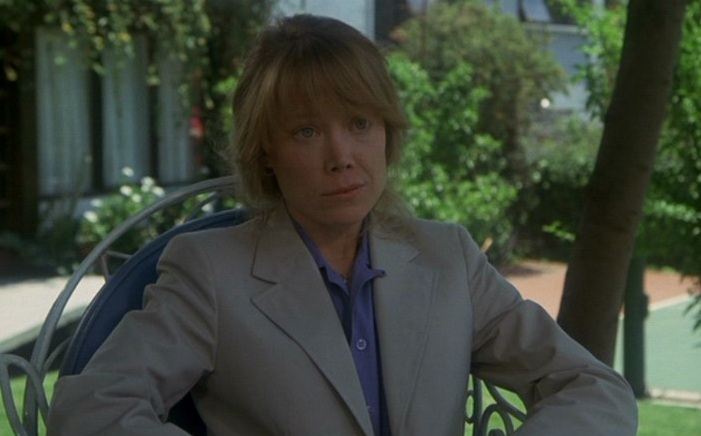 Set in 1973, 1982's highly controversial film Missing follows U.S. businessman Ed Horman (Jack Lemmon) who arrives in Chile to look for his son, Charles (John Shea), a politically left-leaning journalist who disappeared during a military coup. Ed's wife, Beth (Spacek) has been searching for her son for some time; however, her pleas to the U.S. consulate for help have fallen on deaf ears.
Soon the couple discovers that the U.S. government themselves might be involved in their son's death. The controversy surrounding the film rose all the way to the top of the Reagan government with then-Secretary of State Alexander Haig formerly coming out and denouncing the film. Never the less, Spacek was nominated for a Best Actress Academy Award.
Next: A tale of three sisters 
4. Rebecca Magrath/Babe Botrelle in Crimes of the Heart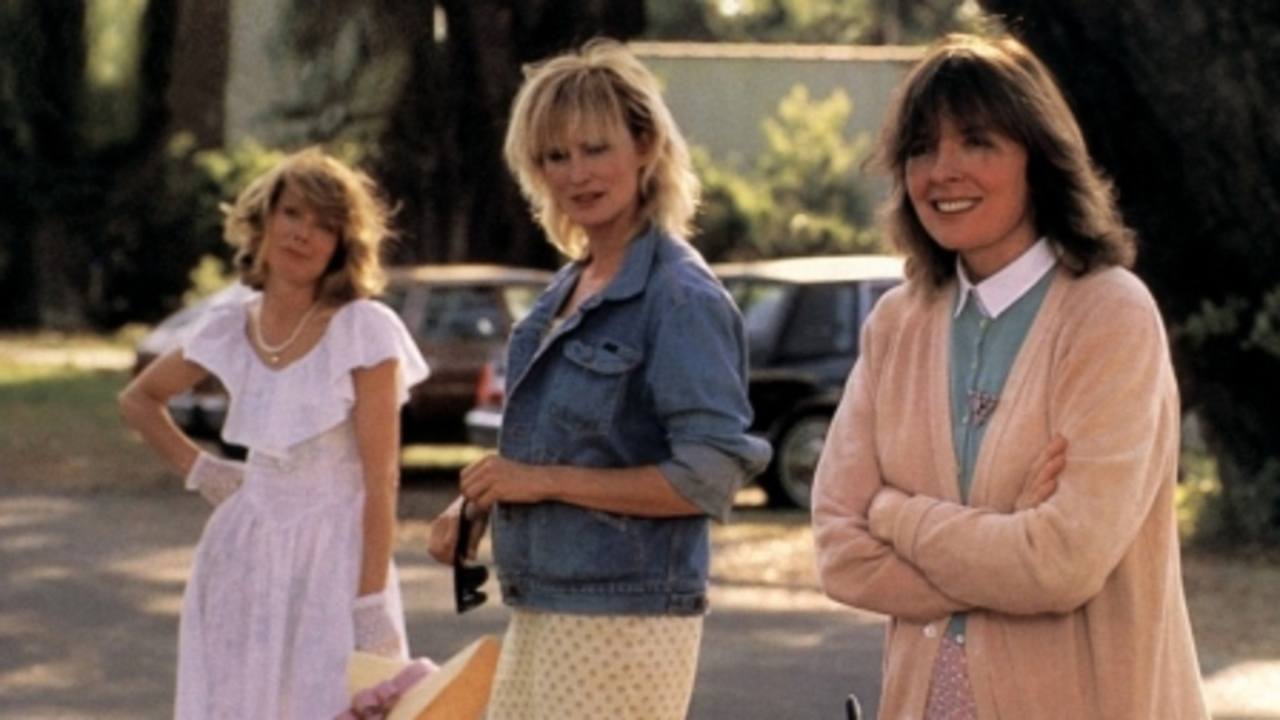 Based on Beth Henley's Pulitzer Prize-winning play of the same name, Crimes of the Heart tells the story of the three Magrath sisters, Babe (Spacek), Lenny (Diane Keaton), and Meg (Jessica Lange), who reunite in their family home in Mississippi to regroup after Babe shoots her abusive husband.  Each sister is forced to face the consequences of the "crimes of the heart" she has committed.
All three of the sisters are eccentric and troubled. However, it was Spacek's role as the sweetest, gentlest sister that got her an Academy Award nomination.
Next: The film that started it all. 
3. Holly in Badlands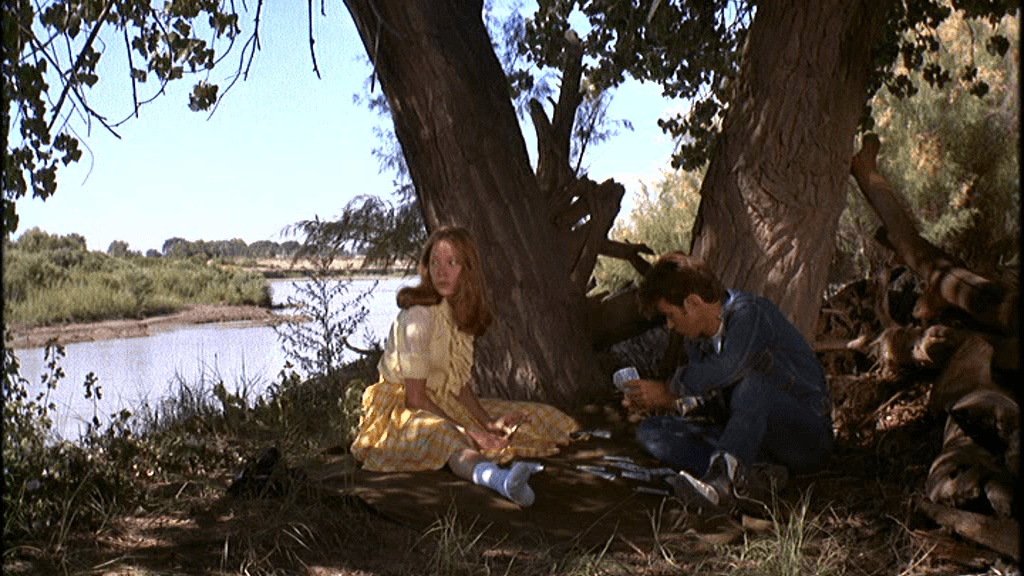 Terrence Malik 's debut film Badlands was Sissy Spacek breakout role. In the film, Spacek starred as a teen girl named Holly who begins dating an older and rebellious boy (Martin Sheen). The star-crossed lovers get into a confrontation with Holly's father (Warren Oates) that leaves the older man dead, and they take off on a crime spree throughout the Midwest.
The story is based on real-life killers Charles Starkweather and Caril-Ann Fugate.
Next: Her most infamous biopic. 
2. Loretta Lynn in Coal Miner's Daughter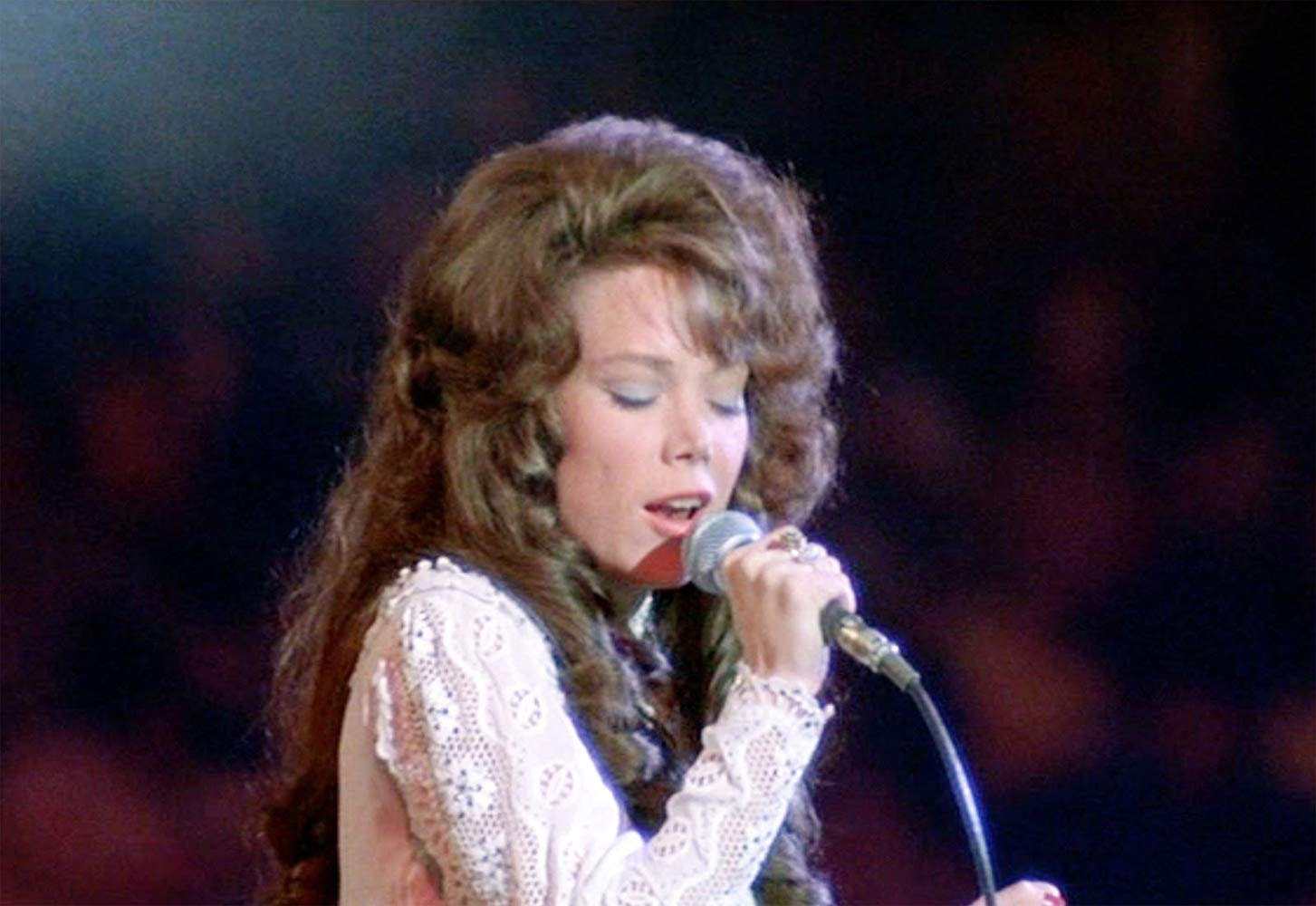 Spacek won an Academy Award for her role as country singer Loretta Lynn in the biopic, Coal Miner's Daughter. In the film, Spacek plays the singer who was raised in rural Kentucky poverty and married at the age of 13. In her early 20s with a slew of kids underfoot, Lynn begins writing and singing her own country songs. With the initial support of her husband Oliver "Mooney" Lynn (Tommy Lee Jones), Loretta rises from local honky-tonks and small-time record deals to national tours and hit singles, befriending her idol Patsy Cline (Beverly D'Angelo). Despite the toll, it takes on her family and marriage, Lynn becomes a country music icon.
Before becoming an actor, Spacek desperately wanted to be a singer. As a result, she was able to duplicate Lynn's singing voice perfectly.
Next: Spacek's most iconic role. 
1. Carrie White in Carrie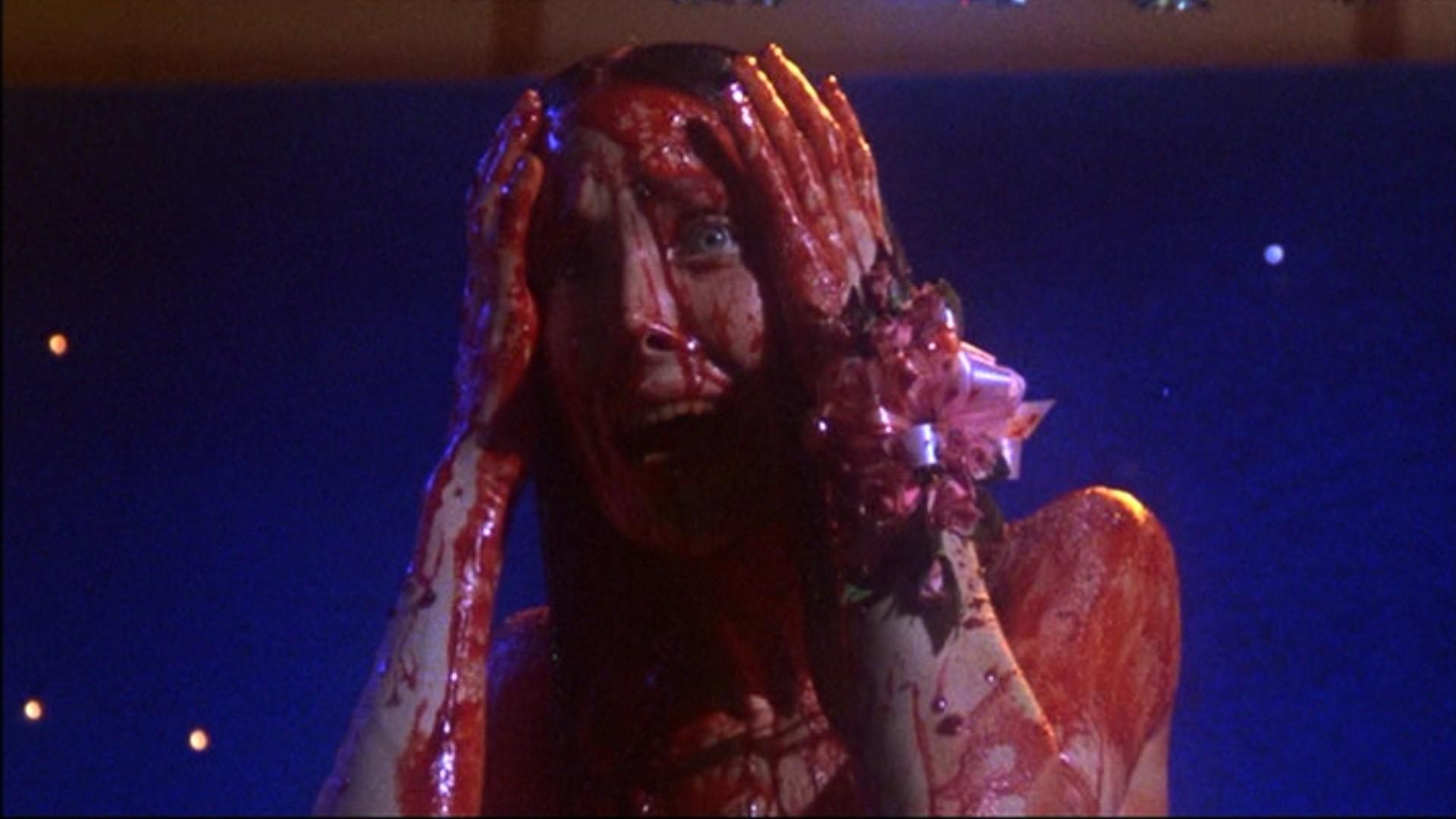 Spacek took on Brain DePalma's low-budget horror film, Carrie as a favor. No one was expecting the story of a tormented teenager picked on at school by fellow students and traumatized at home by a fanatically religious mother (Piper Laurie) to blow up at the box office the way that it did.
The 1976 flick was an adaptation of the Stephen King horror novel and follows Carrie who tries to fit in despite her insane upbringing and her newly unearthed supernatural powers. Unfortunately, things take a very dark and violent turn, but the film did garner a Best Actress nod for the then 27-year old actress.