'Sister Wives' Fans Slam Meri Brown's Job, Calling It a 'Pyramid Scheme'
Meri Brown from Sister Wives has been living her best life lately. The first wife of Kody Brown has been flaunting her freedom from her polygamist family, sharing updates on social media about her trips abroad and posting about her B&B business and her work selling LuLaRoe clothing. 
While many fans have been happy to see Brown embrace her independence, not everyone is thrilled with her choice of a career. On a recent Instagram post, some called her job a "pyramid scheme" and said that she worked with a disreputable company that takes advantage of people trying to earn a living. 
Meri Brown sells LuLaRoe clothing
In addition to the bed and breakfast she owns in Utah, Brown also sells LuLaRoe clothing. And she's become quite successful at hawking the company's brightly patterned leggings and dresses. Earlier this year, she even went on a Caribbean cruise that was an exclusive reward for LuLaRoe's top consultants. While we don't know exactly how much money her business brings in, she could be bringing in six figures per year, based on information shared by other consultants. 
Brown clearly loves her work and the opportunities it gives her. "They say if you do what you love, you'll never work a day in your life," she recently shared on Instagram. 
"Never in a million years did I think I would have a 'job' where I'd be traveling all over the place, catching flights, hanging out with friends, meeting new people and creating lifelong friendships literally all across the country. Sitting on yet another plane today, I feel blessed," she added, adding tags like #LuLaRoeRetailer and #LuLaRoeForLife to the post. 
Critics have slammed LuLaRoe's business practices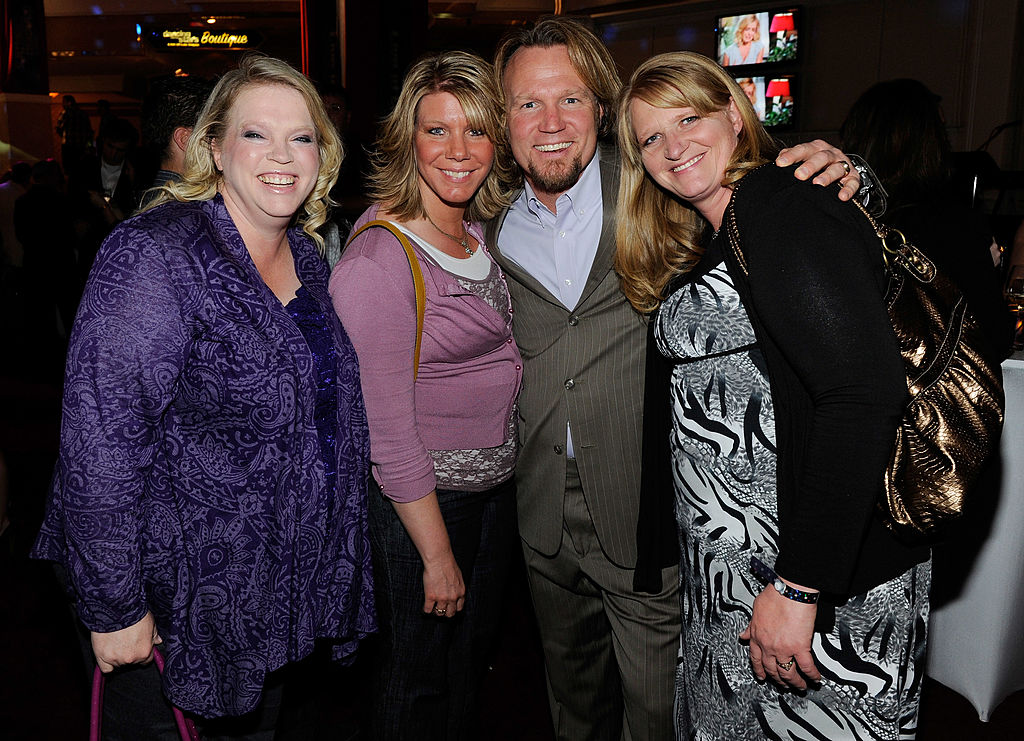 While Brown has nothing but positive things to say about her experience with LuLaRoe, a few of her fans had some questions about her involvement in the company. Specifically, they wondered if it was a pyramid scheme. 
"Isn't Lularoe a pyramid scam?" asked one of her followers. Multiple people responded, "yes," with several pointing to a damning article in Bloomberg and a Vice documentary to support their assertion.
A pyramid scheme is a scam that "promise[s] consumers or investors large profits based primarily on recruiting others to join their program, not based on profits from any real investment or real sale of goods to the public," according to the Federal Trade Commission.
On Brown's Instagram, one critic pointed out that LuLaRoe consultants "have to bring people under them, classic pyramid scheme structure."
"They don't make much money at all from selling the actual clothes. They make money from recruits. They convince vulnerable women to spend thousands of dollars to 'start a business' and they have to keep purchasing every month to maintain the status to earn bonuses," another wrote. 
Is LuLaRoe really a pyramid scheme?
Critics are correct that LuLaRoe, which is a multi-level marketing company, has a pyramid-shaped structure. Consultants earn money both by selling clothing themselves and from their downline — the people who they recruit, as well as their recruits' recruits. The bigger a person's downline, the more money they stand to earn. 
However, LuLaRoe also sells a real product that some consumers want to buy. That seems to distinguish it from pyramid schemes where investors at the top only make money when new people join the pyramid. Such a scam will inevitably collapse when new people stop joining the venture. 
Yet just because LuLaRoe provides a legitimate product for sale doesn't mean it couldn't be a pyramid scheme, say critics. According to the Washington State Attorney General, who has sued the company, the company's real business is attracting new recruits, not selling clothing. Top consultants could make money just from their downline's inventory purchases (rather than actual sales to customers), which gave them an incentive to push their recruits to buy more clothing, even if they couldn't sell it. (Bonuses are now based on sales to consumers.) 
High onboarding costs, minimum required inventory purchases, difficulty returning unsold inventory, and overblown promises of potential earnings also make LuLaRoe a scam, according to the lawsuit.
LuLaRoe works for Meri Brown, but not for everyone 
Brown appears to be making her LuLaRoe business work. As several people on Instagram argued, her fame gives her an advantage that most sellers don't have. "Her popularity and notoriety assist with sales," one wrote.
But others are not so fortunate. Some people have joined the company in hopes of starting a successful home-based business, only to have their dreams dashed. 
"Unfortunately that company screwed over so many of my friends and they lost so much because of the lies that they could return unsold product they were talked into buying in the first place," wrote one person on Brown's Instagram. 
"I really, really wish that I'd never heard of LuLaRoe," a former consultant told Buzzfeed. "I've lost over a year of time with my wife while I was slinging clothes. I'll never get that back."