'Sister Wives': Fans Think These Wives Could Have Rocked a Monogamous Relationship with Kody
The cast of Sister Wives is known for their drama. Between a catfishing scheme, running from the law, and attempting to get five spouses to agree on a move, there is no shortage of problems, but fans think that the underlying issue for everyone (except Kody Brown) is polygamy. While each wife alleges that she's all for the idea of having sister wives, their actions and demeanor suggest otherwise. So, which wives could have made a monogamous relationship with Kody work?
Meri Brown is Kody's first love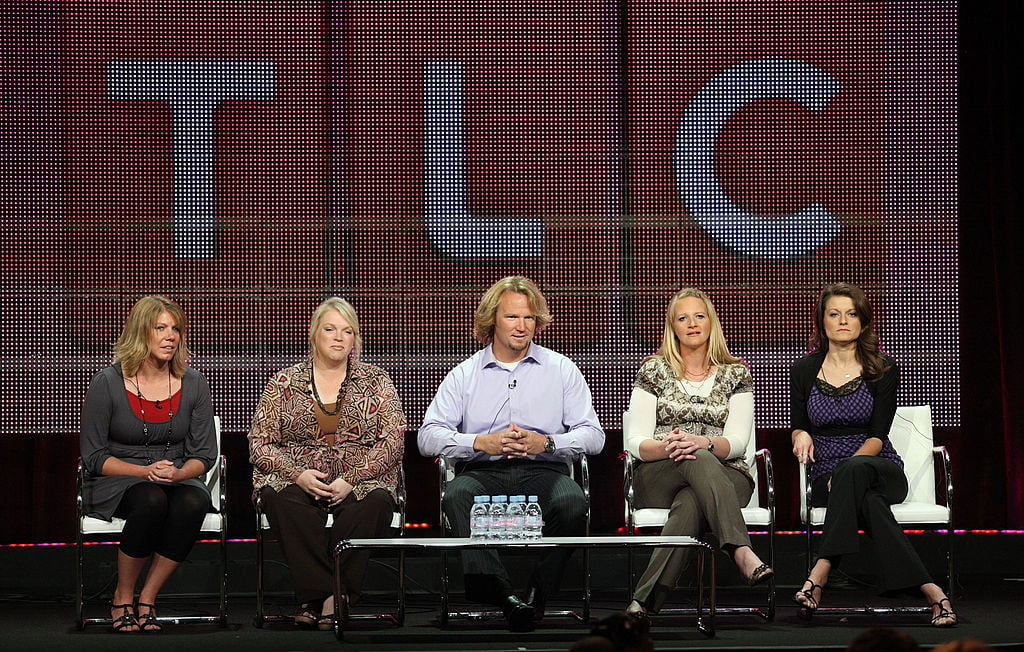 Meri and Kody Brown met when they were young. In fact, their love story, as told in their book Becoming Sister Wives is incredibly sweet. They seemed, at least initially, to be a great pair. Meri, even though she is heavily invested in the principle of plural marriage, has a possessive streak that doesn't compliment the practice well. Reddit fans believe that Meri and Kody could have probably had a stable marriage if it weren't for the interloping of other spouses.
It may seem weird to suggest Meri and Kody's marriage could have gone the distance without outside influences, considering the whole catfishing incident – but hear me out. Meri has been pretty open about what happened with her online romance. The mother of one was feeling lonely and dejected after she divorced Kody so he could legally marry wife number 4. If that didn't happen, it's possible the two could get along swimmingly. After all, their early romance had all the markings of a happy marriage.
Robyn seems to be in control now
Robyn appears to be entirely in control of Kody at the moment. The last wife in not only took over legal wife status, but rumors have swirled that she is the only wife who has an intimate relationship with Kody. Robyn may be the youngest of the wives, but that's not what seems to have drawn Kody to her so intensely. The two seem to really like each other.
Robyn seems pretty well suited for monogamy and might have had an easier time at life if she and Kody were the only two people in their relationship. She seems to be the one wife who takes issue with having to consider everyone else in her decision making. Remember, fans have theorized that Robyn is the actual reason the family packed up and moved to Flagstaff, Arizona. 
Christine is probably too needy
If it weren't for Meri's prodding, Kody probably never would have gone for Christine, honestly. Kody told fans, in the most cringe-worthy moment in history, that he was disgusted by Christine and the way she ate nachos when they first met. He also described her as "chubby." Frankly, the story they tell in Becoming Sister Wives is not at all flattering for Christine and suggests that she, not Kody was the pursuer in the relationship.
With all that being said, Christine's clinginess and Kody's lack of attraction to the mother of six probably means the two were not well-suited partners for a monogamous relationship. Christine has also said she has always wished to be a third wife, so it doesn't seem like monogamy ever crossed her mind.
Janelle is too independent for Kody
Kody's big draw for Janelle seems to be that he has other wives. The mother of six was the first wife to bring kids into the mix, but it looks like Janelle was after something other than romance from Kody. She allegedly left a monogamous marriage to join the plural family. The often-pragmatic Janelle has made it pretty clear that he loved the idea of having kids, but wanted to focus on her career, too. Being a plural wife just made sense for her desires.
That's not to say that Janelle doesn't care about Kody. She clearly does. Their relationship seems like that of good friends than husband and wife. Janelle seems fine with that setup, so monogamy probably wasn't int he cards for these two.