'Sister Wives': Is Meri Brown Preparing Fans For A Solo Life?
Meri Brown's marriage to Kody Brown has been troubled for a long time. In fact, the marriage is so troubled that many fans have wondered if the LuLaRoe entrepreneur is only hanging out for the sake of the family's reality TV show. While the family's show, Sister Wives, will be returning to TLC in January, the upcoming teasers are doing very little to assuage concerns about the couple's crumbling marriage. Meri's recent Instagram activity isn't instilling much confidence either. Could the mother of one be preparing fans for a solo journey? It certainly seems possible.
Meri and Kody are allegedly returning to therapy
Meri and Kody's marriage counseling sessions will apparently be the main storyline in the upcoming season of the show, claims The Ashley's Reality Roundup. The couple has attended counseling before. Allegedly, it's something that Kody insists on for all four of his wives, but Meri and Kody are the couple who have the most baggage between them.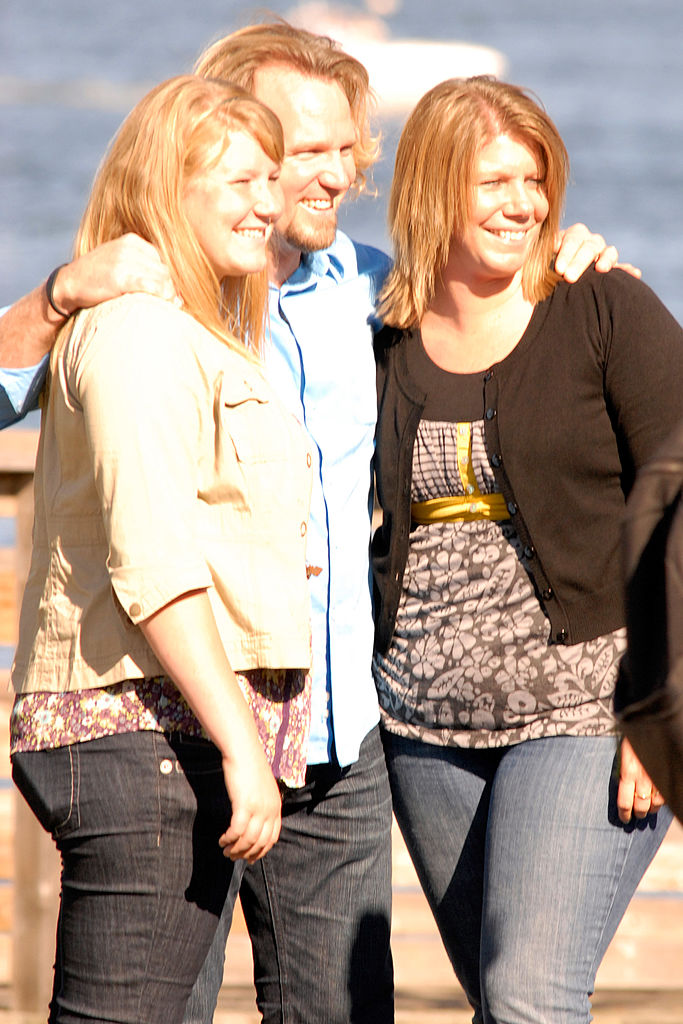 Kody, it would seem, is still having a hard time coming to terms with the idea that his first wife went looking for affection outside of their marriage years ago. Meri, on the other hand, still seemingly harbors resentment over the fact that Kody divorced her to marry wife number four. At the time, Kody's legal marriage to Robyn was said to be logistical only. He legally married her so he could adopt her children from a previous marriage. As the years have marched on, though, it appears as though Robyn is the obvious favorite wife, and the other three haven't taken it particularly well. It looks like Meri has taken it the worst, though.
Counseling, however, hasn't seemed to help this couple just yet. Some fans have theorized that this might be a way to slowly introduce fans to the idea that Meri will be heading out on a solo adventure. While divorce is mostly frowned upon inside the family's polygamist sect, the family's book Becoming Sister Wives notes that it's not all that uncommon for one wife to live entirely separately from the rest of the family.
Is Meri's social media feed giving her away?
While fans are sure Meri is ready to run from the family, TLC's sneak peeks don't seem to be the only reason they think it's about to happen. Meri's social media feed has been active while the show is on hiatus, but she hasn't been busy with her family. Much of her Instagram feed has been dedicated to her recent travels, but the rest of her family is suspiciously absent from her trips.
Meri has been to Cozumel, Texas, Georgia, and Nevada over the last month. She's also been spending a lot of time in Utah at the inn she owns as a solo endeavor and appears to be visiting her daughter, Mariah, in Chicago regularly. Her travels are leading some fans to believe she's scouting out the possibilities of living elsewhere. In fact, it seems like Flagstaff is the very last place that Meri wants to spend her time.
The family's move last summer did little to make Meri feel welcome
Kody is known for making rash decisions, it seems. The family patriarch forced his family out of Utah in the very first season of the show. Allegedly, the move was for legal reasons. The family claimed they were being investigated in the state and had no choice but to move. Once they were all settled in and the children were thriving in their new home, he decided to uproot everyone again.
This time, Kody took his family from their Nevada lair and plunked them down in Flagstaff. The decision wasn't unanimous. While Janelle worried about her son, Gabriel, Meri seemed to mourn the idea of leaving a home she truly loved. It doesn't seem like the family is jiving with the locals, either, and that type of alienation doesn't seem to be sitting well with Meri.
Because Meri is considered the outsider within her own family, her inability to forge connections in Flagstaff seems to be leaving her feeling lonely. Instead of connecting in her own community, the mother of one seems to be running back to more familiar landscapes, and frankly, fans are thrilled for her. Is this the season she'll finally step away from the Brown family and go it alone? Nothing is for sure just yet, but the family will return in 2020 to tie-up the loose ends that were left after the Season 13 tell-all episode.