'Sister Wives': Kody Brown Makes Controversial Comments About Polygamy and Mental Health
Sister Wives' Kody Brown, father to nearly two dozen children and husband to four wives — Meri, Janelle, Christine, and Robyn Brown — has been more quiet than usual on social media recently. Since the TLC star moved his family from Las Vegas to Flagstaff, Arizona, he has kept mostly to himself. 
But one thing Kody is more than open about is his desire to legalize polygamy. He often comments on social issues related to the primarily fundamentalist Mormon (Church of Jesus Christ of Latter-Day Saints) practice. 
On Oct. 27, Kody Brown shared his thoughts about a heartbreaking mental health issue facing many former members of a related polygamist sect. His remarks sparked both supportive and negative comments from fans.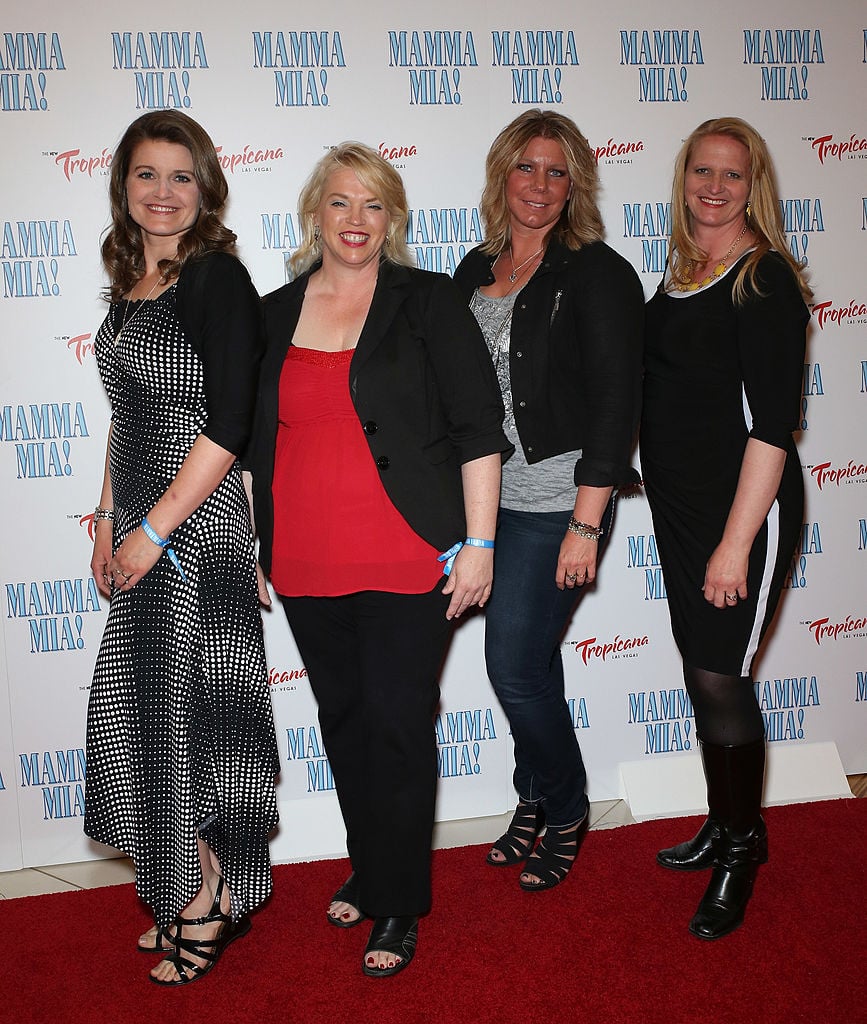 Kody Brown posted about suicide rates among a polygamous sect
A recent article in The Salt Lake Tribune exposed a disturbing rise in suicide rates among both current and former members of the Fundamentalist Church of Jesus Christ of Latter-Day Saints, a notorious sect formerly run by the now-incarcerated Warren Jeffs. Accusations of systemic child abuse, molestation, and forced marriages run rampant in the community. 
Tribune reporter Nate Carlisle and photographer Trent Nelson have paired up to produce a series on polygamy-related issues in Utah and Arizona. In a tweet about the newest article in the series, Carlisle wrote, "Suicides have taken a toll in and out of a Utah polygamous sect. There are success stories, but how do you treat a diasporic population spread across two countries?"
Above the article, Kody wrote on Twitter, "I have struggled for an hour to find words here. I am haunted by the sadness that is synonymous with FLDS."
In a second tweet about the article, the Sister Wives patriarch added, "Heartbreaking! I'm lost in analysis! Why? Why some leaving this culture can't escape it with a 'compass?' Their self identity never developed or nurtured?"
The Brown family is not part of the FLDS
In some ways, Kody's comments about the problems with the FLDS are not surprising.
Kody Brown and the rest of the Sister Wives family members have repeatedly distanced themselves from the FLDS and Warren Jeffs, particularly after he was convicted of child sexual assault, incest, and sexual conduct with minors. Jeffs is serving a life sentence plus 20 years for the charges. Kody and his four wives have all publicly disavowed Jeffs' actions and all underage marriages.
TLC's Sister Wives have never been personally affiliated with the FLDS. Instead, they are members of the Apostolic United Brethren (AUB), sometimes called the Allred group, another polygamy-promoting fundamentalist Mormon sect. The group is often considered the slightly more permissive sect of its kind, but some of its members have also been accused of sexual abuse. 
Kody has pushed to legalize polygamy in Utah
Despite his differences with the FLDS, Kody Brown and the other Sister Wives parents have repeatedly fought to decriminalize polygamy, calling it a matter of freedom and personal choice. 
The Sister Wives family filed a federal suit in 2011 that challenged Utah's anti-bigamy laws. The case, Brown v. Buhman, was eventually dismissed, but the family continues to fight for the right to practice polygamy openly. In April, Kody wrote on Twitter, "The injustice and persecution is REAL! The HATE towards plural families is real."
Some fans pushed back against Brown's comments, while others supported him
Some fans saw Kody's comments about the Salt Lake Tribune article as insensitive, given his own associations with polygamy. One Twitter user wrote in part, for example, in response to his remarks about the rising suicide rates: "It's very hard for someone who has no understanding of polygamy and watches programmes like yours and sees the hurt and jealousy for these women. No one is a winner but the man." 
Another accused Kody of contributing to the pain sometimes caused by polygamy, suggesting (like many fans do) that he favors fourth wife Robyn Brown over the others. "Watching your past shows is difficult, seeing how you love your new wife more than the others," they said. "Giving her best wedding and honeymoon. More days on honeymoon and looking at her more when in conversation and paying her attention. Polygamy is not easy. Still haunted by old episodes."
Others, however, supported the Sister Wives star, arguing that Kody's chosen lifestyle with his wives is not in any way similar to the one practiced by members of the FLDS and is an issue of personal choice. "This is so very different than the FLDS," one Twitter user wrote. "Although I wouldn't do polygamy, I don't share, this is their beliefs. They are not a dangerous cult. They are a family. All families struggle."
Still others defended Kody, saying that he treats his family with far more respect than what they would expect from similar sects. "Some of the FLDS is similar to your religion, but not everything," one fan wrote. "You love & accept your adult children regardless of the lifestyle that they live.That wouldn't happen in Warren Jeffs' FLDS."