'Sister Wives': What Can Fans Expect From the Upcoming Season?
Fans of TLC's Sister Wives have been on pins and needles since the 13th season concluded in April 2019.
After the Brown family parents (Kody Brown and wives Meri, Janelle, Christine, and Robyn) suddenly moved to Flagstaff, Arizona, from Las Vegas, Nevada, everything seemed to be up in the air for the fundamentalist Mormon polygamists and their many children.
What's more, rumors about difficulties filming in Flagstaff at the family's rental properties sparked fan speculation that the show might not return at all.
But as it turns out, the Sister Wives will be gracing our screens again in early 2020. As reported by Broadway World, TLC recently officially announced the Sister Wives premiere date for the 14th season. Sister Wives will return to TLC on Sun., Jan. 5, 2020, at 10 p.m. EST. A new preview from TLC has all the juicy details about the season's drama.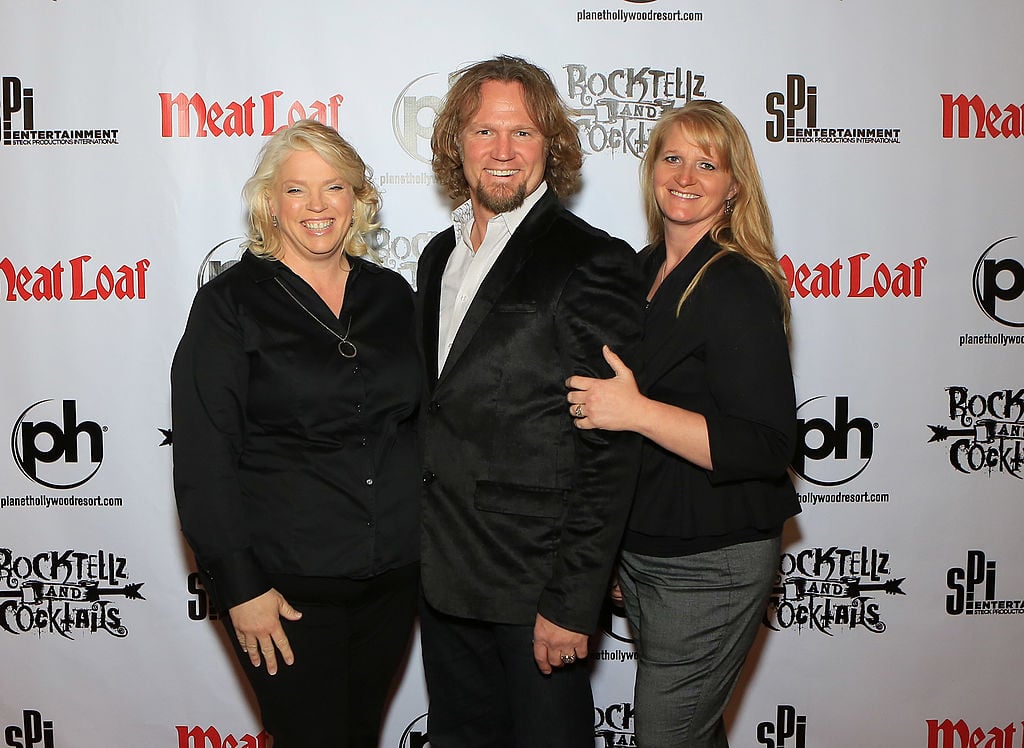 At least one Brown will be 'forced out' of their Flagstaff home
When the Browns uprooted themselves and dropped everything to move to Flagstaff, they were still unsure as to where they'd end up living once they arrived in their new hometown.
Kody believed he was being led by a "divine" call to move to Arizona, so the family hastily bought a sprawling property as the Sister Wives settled in various rental homes scattered across the area.
According to TLC's newly released preview synopsis for the upcoming season, viewers will see "angry neighbors drive one wife out of her rental house."
The synopsis continues, "…the cost of the many properties the family needs for Kody's four wives and many kids [is] threatening a financial disaster. In hopes of reducing this burden, Kody makes plans for the whole family to build one giant house, but the wives are not so sure."
It's unclear as to which of the sister wives was driven out, but the problems may have had to do with filming. Some of the wives were not allowed to invite TLC cameras into their rental homes.
Christine Brown reportedly had difficulty selling her Las Vegas home and ultimately sold it at a loss. Now, Kody and Robyn have purchased a home near Flagstaff together for nearly a million dollars. Christine also bought a home with her husband. As far as we know so far, Meri has been renting a large home in the area for upwards of $4,000 per month, and Janelle rented as well.
Sister Wives fans will watch all the real estate and financial drama play out on the 14th season.
Meri Brown clashes with Kody and the other 'Sister Wives'
The synopsis adds that family and marital conflicts with first wife Meri Brown will drive the Sister Wives season's storyline as well.
"An argument erupts when the Browns try to divide up their new property. Tensions with first wife, Meri, are still unresolved and she goes back into therapy with Kody to try to fix their relationship," reads the TLC preview.
Rumors have swirled for years that Meri, who legally divorced Kody several years ago so he could adopt fourth wife Robyn's three children from a previous marriage, was on the verge of leaving the family. She travels independently for work with LuLaRoe and to run her bed and breakfast, Lizzie's Heritage Inn, in Utah.
Last season, Kody admitted that he did not have a "romantic relationship" with Meri due to ongoing marital stress, including the aftermath of Meri's 2015 catfishing scandal.
Mormon polygamists don't generally believe that legal marriages "count" except for practical and financial reasons. If Meri and Kody do decide to get spiritually divorced, it will send shockwaves through the fundamentalist Mormon community.
The Browns are part of the Apostolic United Brethren (AUB), a polygamist sect under the umbrella of the fundamentalist faction of the Church of Jesus Christ of Latter-Day Saints. Members of their religion believe that "temple," or sacred, marriage is eternal, rather than for life only.
The Browns will celebrate new family members
Despite the tensions in the family, the upcoming season of Sister Wives won't be all doom and gloom. According to the TLC preview, the Brown family will also celebrate an engagement and the birth of a new grandchild.
"Meri's daughter Mariah and her girlfriend Audrey get engaged and Janelle's daughter Madison has a second baby!" says the synopsis.
Maddie Brown Brush, married to family friend Caleb Brush, had her daughter Evangalynn Kodi in August of 2019. The Brushes recently moved to North Carolina, where fans could possibly expect to see an episode or two.
Meanwhile, Meri's only daughter, 24-year-old Mariah (now in graduate school for social work at Loyola University Chicago), who came out as a lesbian in 2017, proposed to longtime girlfriend Audrey Kriss in January 2019. TLC camera crews were spotted filming for Sister Wives in Chicago earlier this year.