'Sister Wives': What Is Meri Brown's Alleged Catfish Doing Now?
TLC Sister Wives star Meri Brown made headlines four years ago when her catfish scandal was exposed.
In 2015, multiple outlets reported that Brown had engaged in a flirtatious, possibly even romantic online "relationship" with Jackie Overton. Overton was (and is) a well-known rumored catfish who was allegedly posing as a man, Samuel Jacob Cooper.
Brown confirmed the rumors herself on the following season of Sister Wives, saying that she'd been heartbroken and felt anguished. However, while she admitted that emotions were involved, she never confirmed the rumors that the relationship was distinctly romantic.
After Meri Brown's admission, several others came forward to claim they'd been harassed and catfished by Overton over the years. Read on to learn more about Brown's alleged catfish and what "he" is up to today.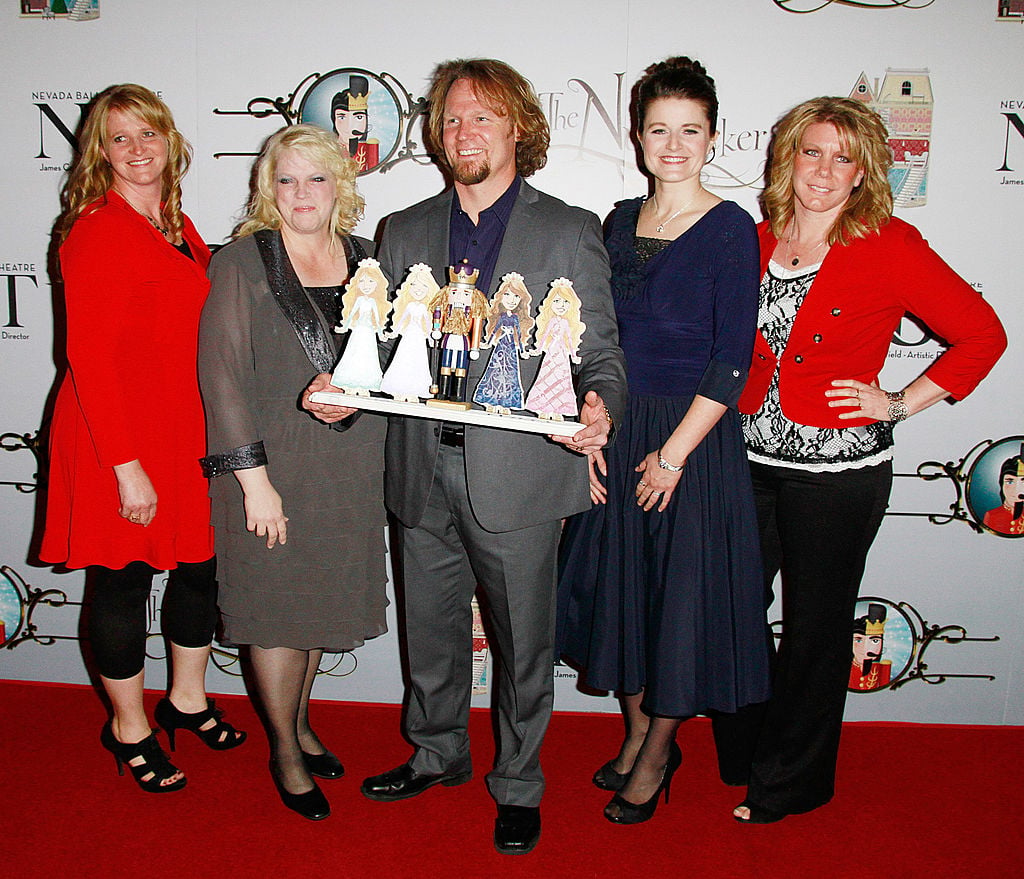 Meri and the catfish appeared to exchange flirty communication for months
Back in 2015, Twitter was abuzz with rumors about Brown potentially splitting from her husband, Kody Brown.
In particular, Brown was in the thick of a legal divorce from her longtime polygamist husband, presumably so he could adopt fourth wife Robyn Brown's children from a previous marriage. Although the couple is still considered "spiritually married" according to their religious beliefs, the relationship was clearly struggling.
As the relationship hit the rocks, Brown appeared to flirt with a "Samuel Jacob Cooper" or "Sam Cooper" (going by the handle @NotBatmanYet) on social media. Cooper presented himself as a Catholic, vegan single father with multiple successful businesses.
Fans pointed out, however, that "Sam's" supposed photo was stolen and that he had been accused of catfishing before. One woman, Kristie, who eventually appeared on Sister Wives, had even hired a private investigator to expose the alleged scammer.
Brown took the relationship further, even meeting up with Cooper's alleged assistant "Lindsay Jackson" in California. Jackson was actually Jackie Overton, who was ultimately able to trick the Sister Wives star for about six months.
"Samuel Cooper" released two tell-all books about the scandal
Overton, as "Samuel Cooper," released a series of photos, voicemails, and intimate, emotional texts between herself and Brown after the emotional affair. The texts and voicemails revealed Overton's extensive manipulation and lies, as well as Brown's confusion about their relationship and her marriage.
But Overton didn't stop there. She released two self-published books on Amazon under the author name Samuel Jacob Cooper. The books, Almost Meri'ed and Almost Defame'ed, claim to be accounts of Cooper's six-month affair with a "married polygamist reality TV star." Each one costs $5.00 on Amazon Kindle.
The alleged catfish appears to run a still-active blog
Cooper, who by all accounts is actually Overton, appears to continue her charade as Samuel Jacob Cooper to this day. Her Twitter account, @NotBatmanYet, remains active, although she posts little about Meri.
Still, the pinned tweet provides links to both of the "Meri Brown" tell-all books, suggesting that she's still trying to capitalize on the scandal.
Perhaps most disturbingly, the NotBatmanYet.com site remains active as well, with the same stolen photo. Overton describes herself/Cooper as a divorced, Denver-based father of four, as well as a "semi-retired app developer, business partner," and "commercial real estate investor."
There are also sections of the website devoted to every aspect of Brown's catfishing scandal, from the voicemails and texts to photos and a comprehensive call log across six months.