'Smallville' Stars Will Be in Arrowverse 'Crisis on Infinite Earths' Crossover
Words can't describe how fans feel about The CW's biggest television event this season. We are referring to the "Crisis on Infinite Earths" crossover!
Arrow is set to kick off its eighth and final run on Oct. 15, and viewers can't wait to see how everything plays out across The CW's superhero shows. Not only will the network's current league of heroes be meeting up in the Arrowverse, but other DC characters from days of yore will be showing up.
The heavily promoted "Crisis" is unlike previous crossovers for the network, and in addition to seeing Green Arrow, others like Supergirl, Superman, Black Lightning, The Flash, and host of other do-gooders are being roped into the saga.
It's a big deal, and more actors are being added to the roll call for the world-changing affair, including two from Smallville.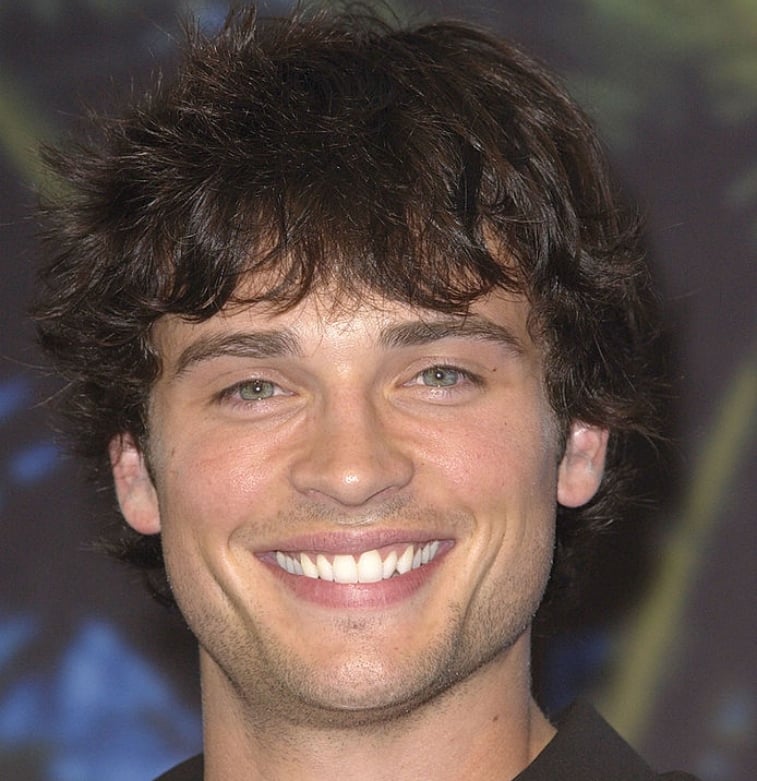 Tom Welling
Deadline reported that Smallville's Tom Welling is dropping into the Arrowverse as his dimension's Superman. Welling, who's recently had a recurring role on Lucifer, played Clark Kent/Superman on the series from 2001 to 2011.
Smallville became a cult hit with a loyal fan base, and according to Arrow's executive producer, Marc Guggenheim, it was the reason for the making of Arrow:
"For eight years, Arrow has stood on the shoulders of Smallville. Simply put, there would be no Arrow, and no Arrowverse, without it.

So when we first started talking about Crisis on Infinite Earths, our first, second and third priorities were getting Tom to reprise his iconic role as Clark Kent. To say that we're thrilled would be a Superman-sized understatement."
Welling is joining his counterparts, Brandon Routh of 2006's Superman Returns and Tyler Hoelich, who played the Man of Steel on Supergirl in 2016. Routh currently stars on DC's Legends of Tomorrow as The Atom.
Erica Durance
Welling will have Smallville's Lois Lane by his side for the guest stint, as Erica Durance is also reprising her character for "Crisis," Entertainment Weekly reports.
Durance has remained in the DC Comics family as part of the cast for Supergirl. In the show's third season, she played Kara's mother, Alura.
Grimm alum Elizabeth Tulloch is also set to play Lois Lane in the five-episode event. She was introduced in Supergirl where her character became pregnant and moved away with Hoelich's Superman to Argo City. "Crisis on Infinite Earths" plans to catch everyone up on all the loose storylines.
A short primer in 'Crisis on Infinite Earths' lore
Based on the comics of the same name, "Crisis" is complex set of interwoven stories involving multiple heroes from multiple timelines and "Earths." For this special Arrowverse event, viewers will see villains like Lex Luthor(s) but it's Anti-Monitor who's the big baddie.
In the comics, his character sought to wipe out entire realities—with its different heroes—and merge them into something new. Heroes died, including The Flash and Supergirl.
Past, present, and future versions of DC characters were forced to band together as an entire new timeline/reality was being created that combined them all.
You can read a synopsis of the 1985 comic series on DC Comics here, but The CW has been setting things up for this momentous event for years. The network also shared that Kevin Conroy—Batman's voice actor for the animated series—is on board to play a future version of the Caped Crusader.
According to a press release from The CW, episodes for "Crisis on Infinite Earths" will begin airing on Dec. 8, beginning with Supergirl, then Batwoman, The Flash, Arrow, and DC's Legends of Tomorrow. After a short break, the final two episodes of the crossover will run in January. Lock it in your calendar.