Snapchat 'Literally Can't Even' With Awful New Web Series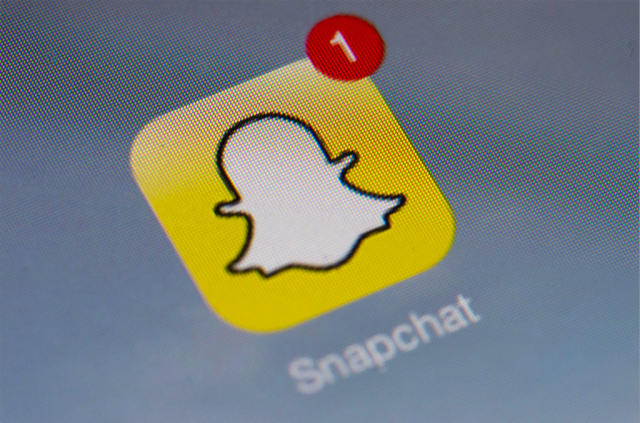 Snapchat is an app that's seen itself become wildly profitable based on a beautifully simple concept. It's popularity has failed to wane even slightly, proving that the picture messaging app is most certainly here to stay. That of course doesn't mean Snapchat is content with resting on its laurels, especially in the wake of its first ever web series. But reception for the cringe-worthily named Literally Can't Even has been, well, less than ideal.
Let's rewind a moment and start first with the basis behind the concept: Snapchat recently added a feature to their app called "Discover," where users can see exclusive video updates from companies like Buzzfeed, Comedy Central, ESPN, Food Network, and more. Each update exists for just 24 hours before disappearing into the Snapchat ether with the rest of your selfies. As an extension of this feature, the app launched the first episode of their new web series, Literally Can't Even, about two writing partners living in Los Angeles (and incidentally starring Steven Spielberg's daughter). Seems like a slam dunk right? Wrong. So, so very wrong.
Early returns for the web series have been far from positive for a whole mess of reasons. In an interview with Hollywood Reporter cast member Emily Goldwyn lauds it as a feeling "perfect for the generation that we're writing for," which may very well be the inherent problem with it. Borrowing from an obnoxious idiom that makes it sound like a failed attempt at pandering to tweens, a five-minute-per-episode Snapchat web series revels in the ADD generation rather than seeking to improve it. Looking around the Internet, most agree that this may represent a massive misfire more than the next step for how we consume entertainment.
Gizmodo's criticism seemed to be the heaviest, although you'd have a hard time finding anyone who really enjoyed tuning in. The Kinja site laid into Literally Can't Even as "an unfunny vanity project that regurgitates Internet-speak like it's inherently comical and whiffs hard at the zeitgeist." They went on to explain just how profoundly the show struck out, for a series practically rife with Hollywood nepotism.
The closest thing I can compare it to is an Elite Daily article turned into a TV show. It's like someone reverse Google-translated a Quebecoise summary of Broad City and read it to two filthy rich adult babies from L.A. who decided to do a remake with more of an Entourage-y vibe, but shorter, and on your phone, and bad.
Snapchat's users echoed similar sentiments, taking to social media to voice their displeasure with the show. Most noted that they barely managed to get halfway through the five-minute runtime before furiously giving up. Mashable ran down Twitter's reactions, with most ranging from sentiments like "I never want to use Snapchat again," to "this was the worst five minutes of my day."
More From Entertainment Cheat Sheet:
Want more great content like this? Sign up here to receive the best of Cheat Sheet delivered daily. No spam; just tailored content straight to your inbox.