'SNL' Creates Hilarious 'Joker' Parody About Oscar the Grouch That Has Fans Talking
NBC's 'Saturday Night Live' did their take on 'Joker', the dark and gritty origin story with a twist involving Oscar the Grouch.
NBC's Saturday Night Live just keeps getting better and better. The most recent episode held a surprise for fans of the newly released Joker. SNL did their take on the dark and gritty origin story, but with a little twist. David Harbour (Stranger Things) played Oscar the Grouch in a version of the Joker movie.
The sketch has shades of the 'Joker' movie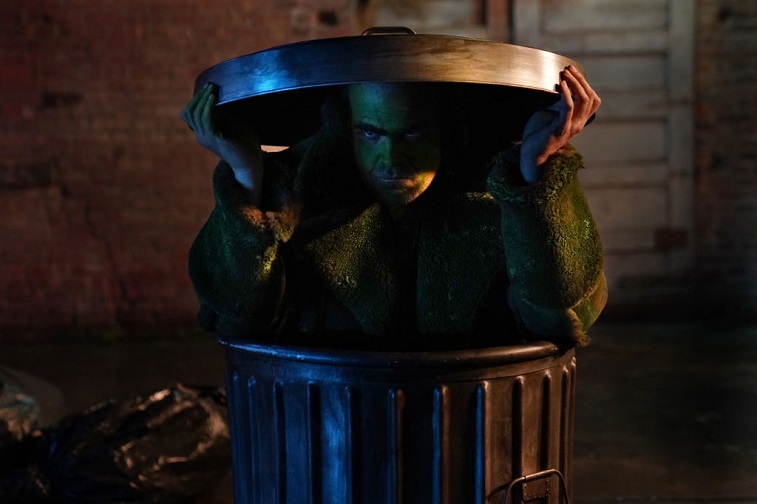 The movie that the show made a parody about, Joker, is directed by Todd Phillips and stars Joaquin Phoenix as the main character, Arthur Fleck. He endures a downward spiral in the streets of 1980s Gotham City. Viewers get to see his transformation into the Joker as he descends further into madness.
The movie has a lot of people talking. The new SNL sketch is no different. Fans can't stop discussing the hilarious sketch. It starts off with Harbour playing a garbage collector and realizing he actually likes the smell of trash. He's slowly becoming Oscar the Grouch in shades of the Joker movie.
Oscar likes the smell of trash
Oscar's coworker makes a comment about how bad the trash smells, to which Oscar replies, "I don't know, I kind of like it," as he stares into the depths of a trash can.
"Ya? You like trash so much why don't you live in it?" his coworker says to him, clearly amused. "Why don't you bite me," Oscar replies. "D*** Oscar, why you such a Grouch man?" his co-worker asks him.
It's an 'anti-hero origin story'
"From the studio that brought you Joker, and the twisted minds at Sesame Workshop, comes the next gritty anti-hero origin story," the narrator says.
The scene cuts to Oscar speaking with a woman. "Why do you think you're always in such a bad mood?" the woman asks. "Is it me, or are things getting worse out there," Harbour's character says as he walks down Sesame Street.
There are Sesame Street characters everywhere
"The beloved residents of Sesame Street like you've never seen them before," the narrator says. The hilarious video included numerous Sesame Street regulars in crazy scenarios. Bert and Ernie are the victims of a vicious mugging for their rubber ducky, in which Ernie is stabbed and killed. Mr. Snuffleupagus, also known as Snuffy, is a pimp on the street.
Big Bird seems to be an exotic dancer. "Do you wanna see this Big Bird dance?" she asks. The Count clearly has a pill addiction as he says, "One, two, three, three pills for me." The Cookie Monster is homeless begging for money for cookies and Elmo gets arrested for selling crack.
Oscar the Grouch's dark story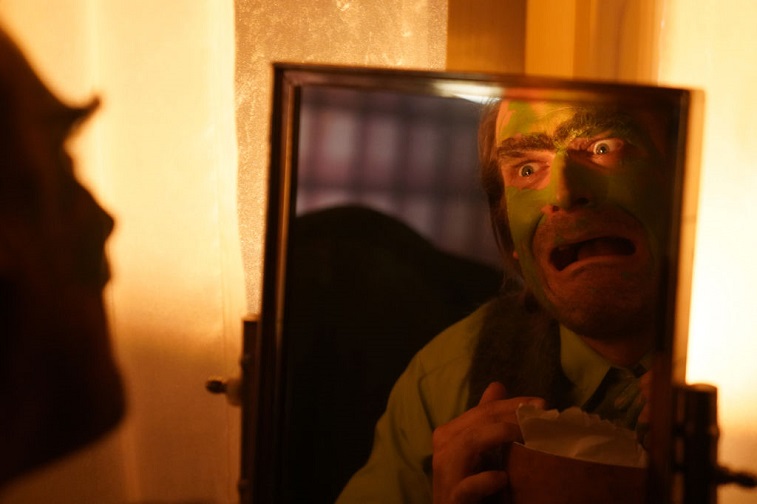 "Would you do me one favor? Would you call me the Grouch?" Oscar says.
The fake and hilarious trailer has numerous similar shots to Joker, including when he's about to go on stage and when he's dancing down a flight of stairs. He takes a whiff of trash and lets it fall all over him. He lathers on the green makeup and sets out with his bag of trash to find the perfect trash can.
"If everyone calls you trash, and everyone treats you like trash, why don't you just become trash?" Harbour's Oscar the Grouch says as he steps into a trash can.