Snoop Dogg Is A Natural Sushi Chef Thanks To His Years Of Blunt-Rolling
Snoop Dogg is a multi-talented artist. He's a gifted rapper, songwriter, producer, actor, and host. A couple years ago, he added 'cookbook author' and 'expert chef' to his list of artistic accomplishments.
His cookbook, From Crook to Cook: Platinum Recipes from Tha Boss Dogg's Kitchen, is a delightful read for Snoop fans and culinary fans alike.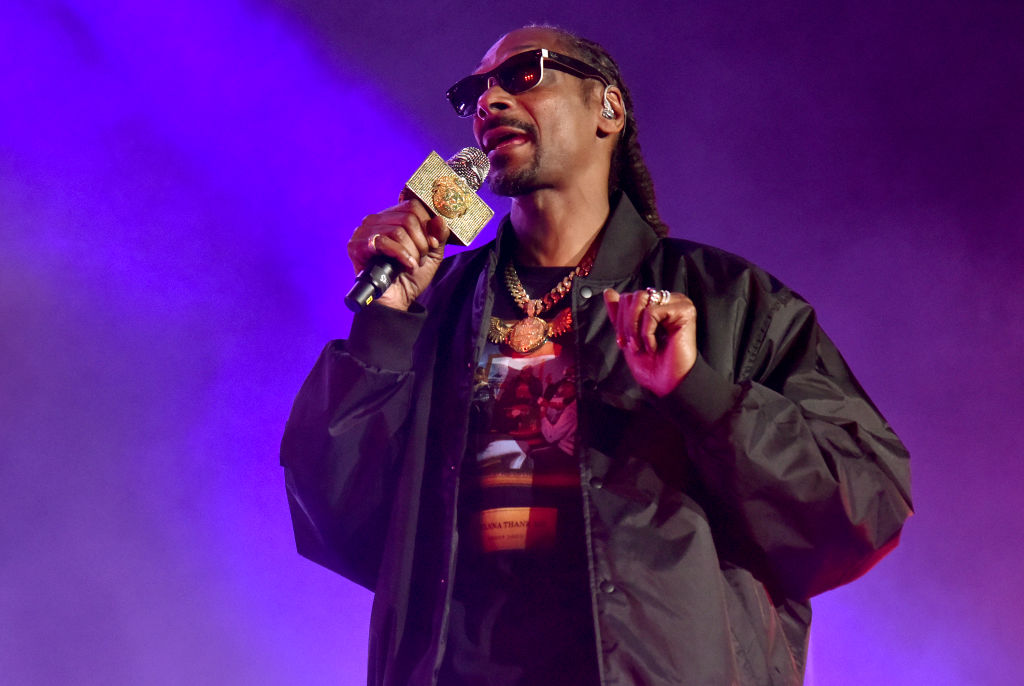 He features such "OG soul food" recipes as baked mac & cheese and fried bologna sandwiches with chips, as well as a well-rounded variety of healthy, new-age dishes.
He puts his twist on such classics as soft flour tacos and easy orange chicken. He punches up lobster Thermidor and filet mignon.
"It's not just nostalgia for mac and cheese and fried bologna sandwiches, although recipes for both are in there. The book is full of recipes that most people could cook at home, and be happy they did. Peanut butter chocolate chip cookies? Check. A chopped salad? Yes. Dijon salmon? Uh-huh. Faux-tisserie chicken and vegetables? Here for it," writes one reviewer.
Snoop Dogg's learned a lot about food and cooking from Martha Stewart
Snoop Dogg and Martha Stewart first began working together when the rapper appeared on her show back in 2008. Since then, they've collaborated on VH1's Martha and Snoop's Potluck Dinner Party.
"Martha's my homegirl," he said on The View last year. "I'm trying to get her hip to the hood; she's showing me about the finer things in life, Grey Poupon and stuff."
Stewart's even featured in the foreward of From Crook to Cook. She writes that cooking with her friend Snoop has been a "remarkable learning experience."
Why Snoop Dogg is so good at rolling sushi
Snoop's book even features some DIY sushi.
"Rolling blunts and rolling sushi are indeed similar," he writes. "But you need more palm action to roll sushi as opposed to finger action to roll blunts."
Snoop became a sushi fan later in life. In 2015, Masaharu Morimoto, a famous Japanese chef, taught the rapper how to make a hand roll at an event they both attended in Napa Valley.
"Up until that point, I never even had sushi," he writes.
"It was really fun," Morimoto told The New York Post. "He was really into rolling sushi. And, of course, he'd had a lot of practice rolling other things."
You can purchase From Crook to Cook: Platinum Recipes from Tha Boss Dogg's Kitchen here.
"If you're a fan of celebrity books and cookbooks such as Bob's Burgers, Magnolia Table Cookbook, Margaritaville cookbook, Thug Kitchen cookbook, or the Gilmore Girls Eat Like a Gilmore; the Doggfather's got you covered – complete with epic stories and behind-the-scenes photos that bring his masterpieces to life," reads the book's Amazon page.