Solange Is No Longer Performing At Coachella and Fans Are Not Happy About It
Only a few days before Coachella 2019 kicks off, festival officials announce that Solange will no longer be performing.
Festival-goers were excited to see the soulful songstress take the stage and finally perform songs off of her brand new album When I Get Home.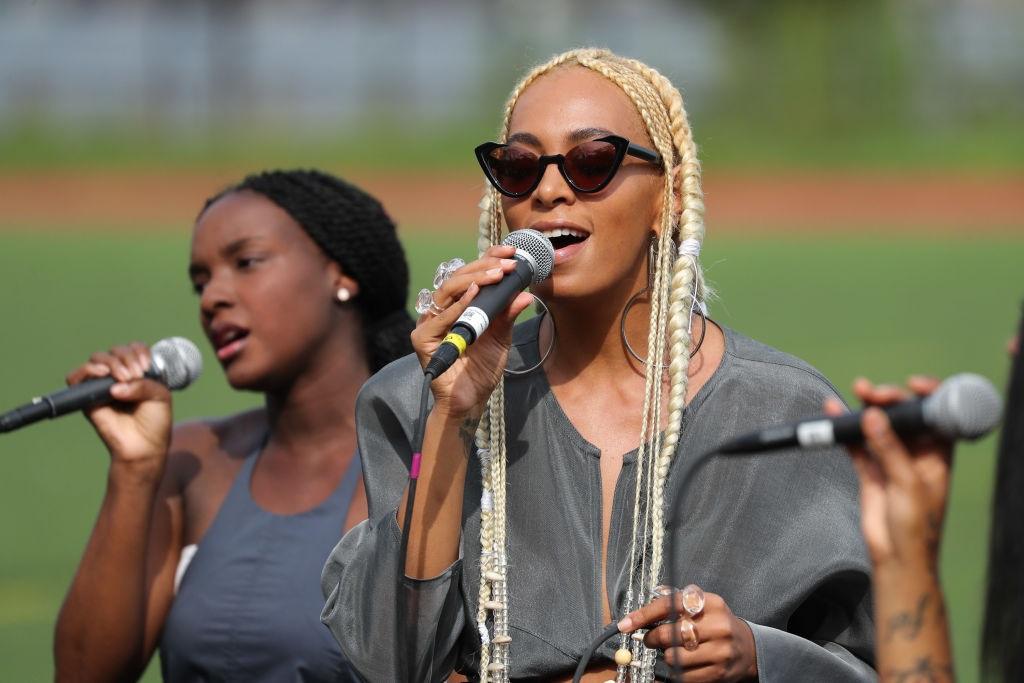 With Solange no longer part of the line-up of performers, many fans have been taking to social media to share their disappointment over the unexpected cancellation.
Solange had to cancel due to production delays
With only one more week to go until this year's Coachella, many fans received sad news regarding Solange's performance.
In an official tweet made by Coachella, it was revealed that the singer had to pull out of performing at this year's festival due to production delays.
"Due to major production delays, Solange will unfortunately no longer be performing at this year's festival," said the tweet. "She sends her sincerest apologies, and looks forward to performing at Coachella in the future."
Solange was expected to perform on April 13 and 20, the same day as musicians such as Billie Eilish, Tame Impala, Weezer, Wiz Khalifa, J Balvin, and many more.
The news comes as a shock mainly to fans who only bought tickets just to see Solange perform.
The singer took to the Coachella stage last year with her sister, Beyoncé, who was one of the main headliners.
Even though Solange was seen on stage, fans still didn't get the opportunity to hear her soulful vocals live.
Solange has yet to comment on her unexpected cancellation but fans were quick to take to share their disappointment.
Fans really wanted a chance to see Solange perform
Any fans of Solange knows that she doesn't perform live very often.
Unlike her sister, Solange is more into the production side of music more than the performance aspect.
So, when it was announced she would be performing at this year's Coachella, of course fans were excited to finally have a chance to see Solange live in concert.
Now that that dream is no longer a thing, many fans were quick to share their feelings towards their favorite artist pulling out of the festival.
Solange recently dropped her fourth studio album, When I Get Home, which she was expected to perform songs from.
It hasn't been revealed who will replace Solange at Coachella, but artists such as Ariana Grande, Childish Gambino, Janelle Monaé, and Khalid are still expected to perform.
With the festival only five days away, many are expecting to experience a gap in between musical performances on the days Solange was set to perform.
We guess fans will just have to wait to see Solange in concert and give a well-awaited performance that will hopefully happen sometime this year.