'Solo: A Star Wars Story': The Biggest Change to Come out of the Reshoots
The production of Solo: A Star Wars Story was troubled to say the least. In a move that was basically unprecedented for a major Hollywood blockbuster, Lucasfilm fired the movie's directors, Phil Lord and Chris Miller, in June 2017 when they had already been shooting for months and were pretty close to the end of principal photography.
Then, Lucasfilm brought in Ron Howard to reshoot almost the entire film. Since then, we've heard some more details about why those reshoots were required and the impact they reportedly had on the finished product.
Here's a look at what we've learned about the Solo reshoots, including the biggest change that reportedly came out of them (page 5) and Lord and Miller's response to the rumors (page 7).
Lord and Miller were reportedly out of their element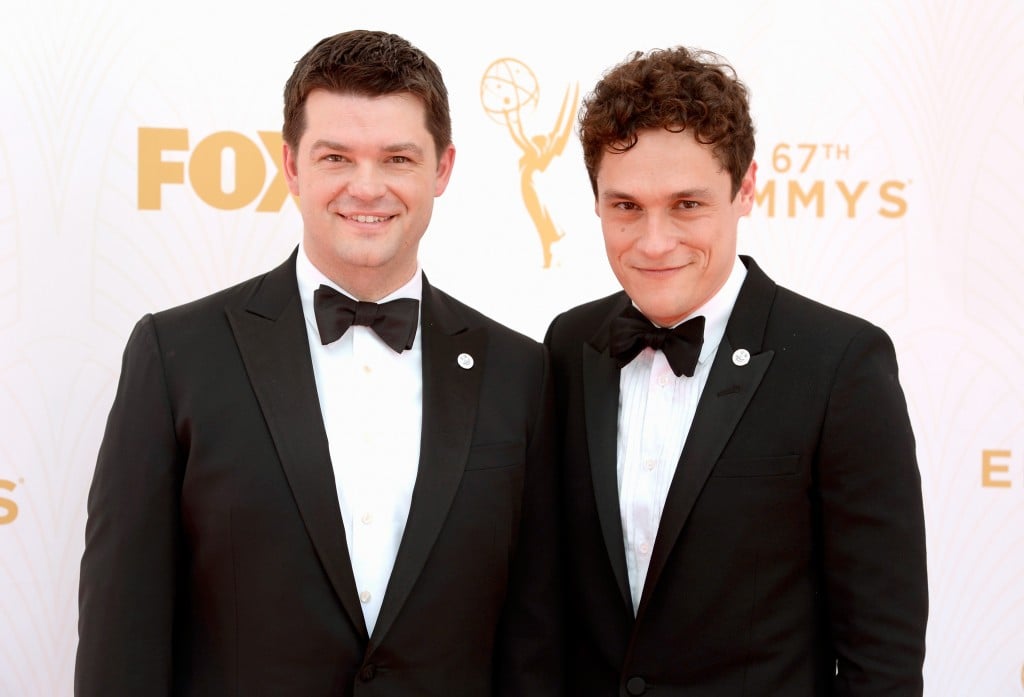 An anonymous actor who worked on Solo spilled a lot of info in March 2018. The source said that Lord and Miller seemed completely out of their element shooting the film. It seemed like the two were more cut out for light comedy relying on a lot of improvisation like 21 Jump Street, and when they had to tackle a giant tentpole blockbuster, it didn't work out.
For example, Lord and Miller would reportedly sometimes do up to 30 takes of a given scene. Additionally, the actor said that the two often seemed unsure of what they wanted from a scene.
It seems like Lord and Miller's shooting style is to film many different takes and find the movie during editing. This clashed with Lucasfilm President Kathleen Kennedy's style, and it resulted in a slow pace of production.
Next: When Howard came onto the set, this big change was immediately apparent. 
Howard was much more efficient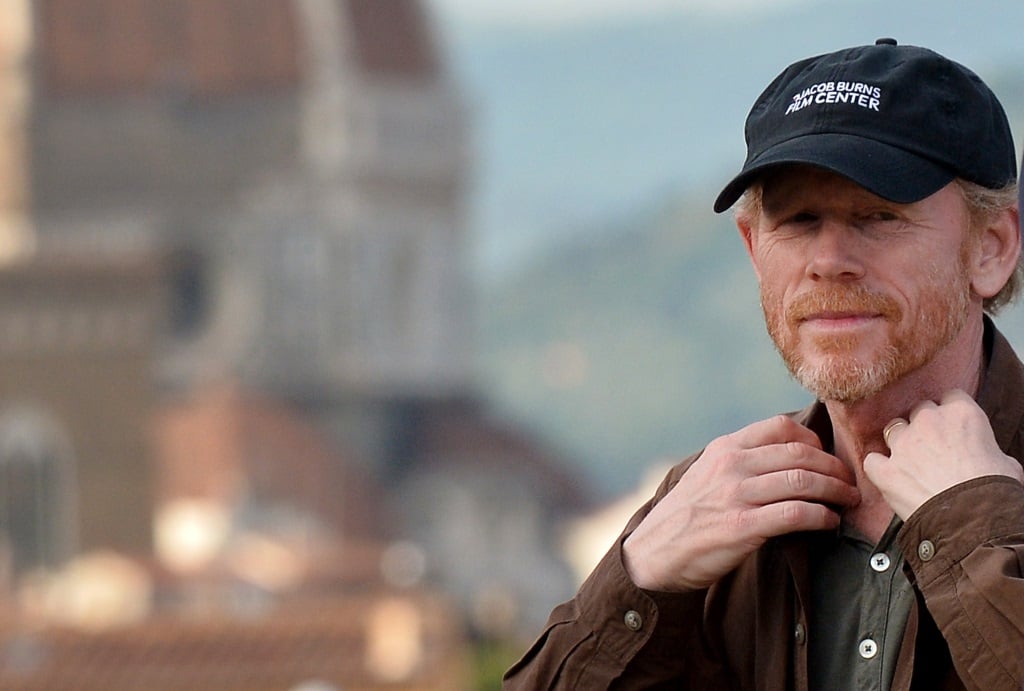 On the opposite end of the spectrum, Ron Howard is a much more experienced director who has worked on plenty of major Hollywood blockbusters. So when he came on board, the pace of production apparently picked up quite a bit.
As opposed to Lord and Miller's 30 takes for a scene, Howard would only need two or three, the source told Vulture. "When he came on, he took control and you could feel it," the actor said. "He got respect immediately. He's really confident. A really easy guy to work with."
Screenwriter Jonathan Kasdan later seemed to confirm this idea that Howard was more efficient than Lord and Miller. He told Variety, "The questions only became about how to make the movie most efficiently in the time we had to do it."
Next: This is how much of the movie Howard had to reshoot. 
Howard reshot almost the entire movie using the same script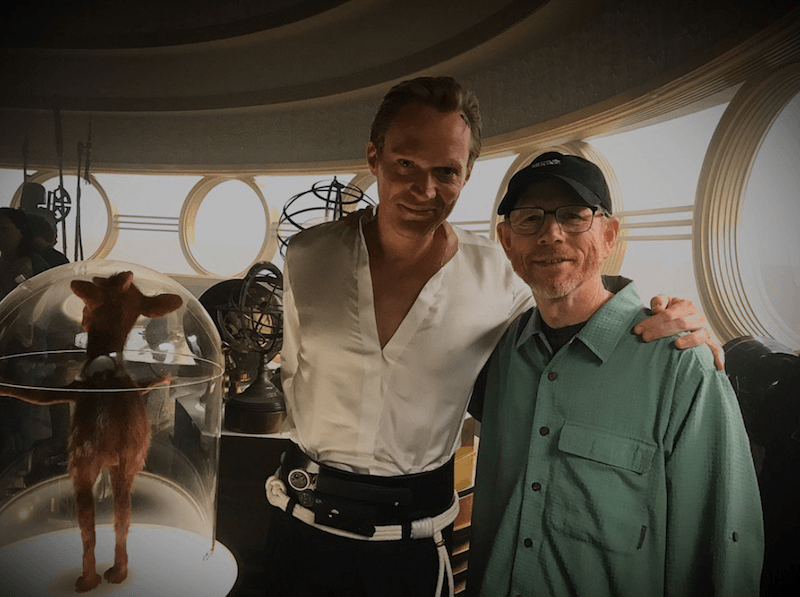 Rogue One: A Star Wars Story also went through reshoots, but this involved the addition of new scenes. That apparently isn't the case with Solo. According to Vulture's source, there weren't actually any scenes added when Howard came on board. Instead, the Solo reshoots reportedly consisted of scene for scene do-overs of what had already been shot.
Previously, actor Paul Bettany suggested that Howard ended up reshooting much more of the movie than originally planned. Obviously, if Lucasfilm is having Howard reshoot so many of the same scenes, that must mean there were problems with the initial footage. And this source claims that there was one big issue that came up.
Next: This is the issue that Lucasfilm needed Howard to resolve. 
Lucasfilm was reportedly not initially happy with Alden Ehrenreich's performance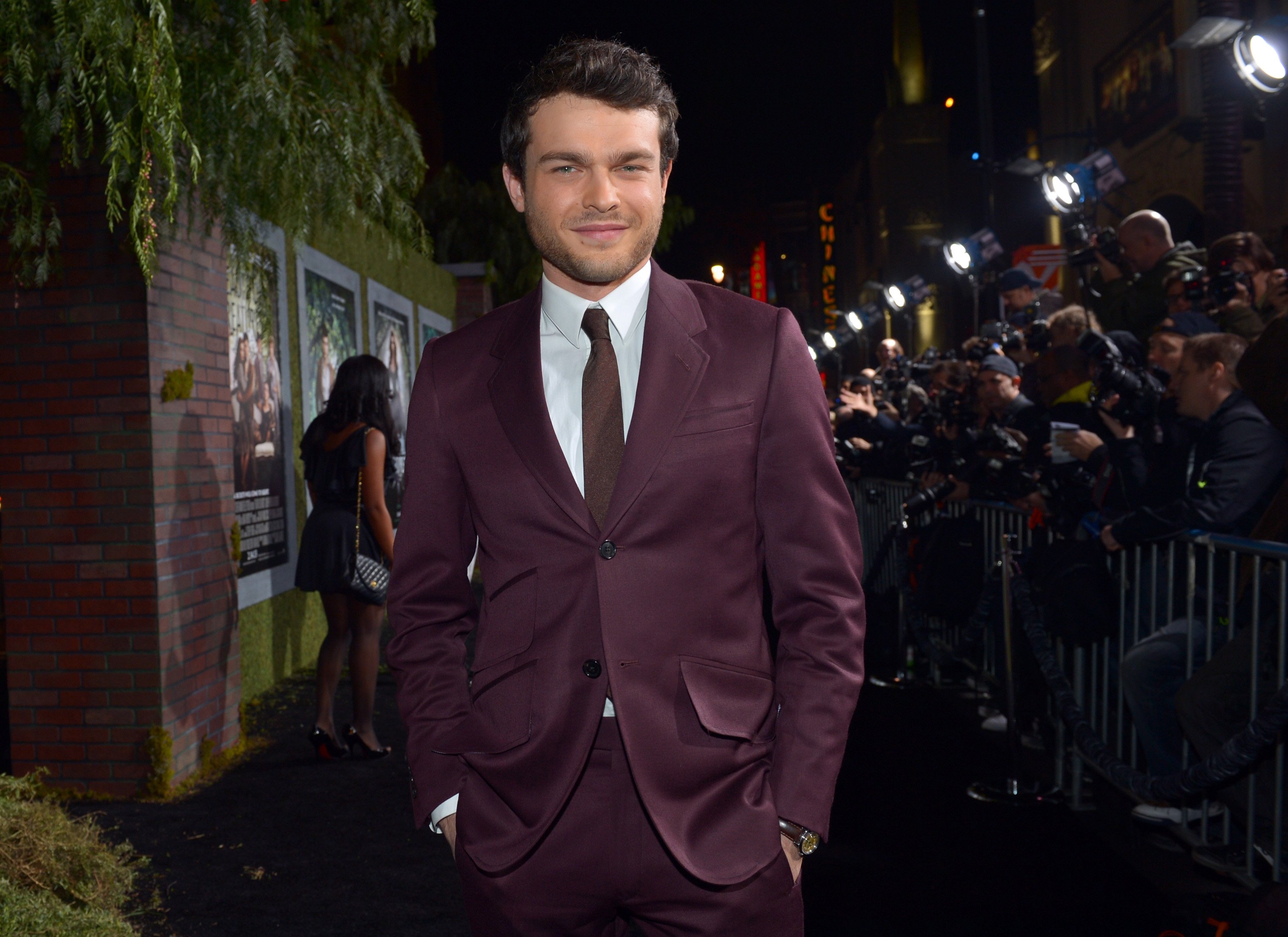 According to this source, the other issue with the original version of the movie came down to Alden Ehrenreich's performance. The source said that Ehrenreich wasn't quite hitting the notes that Lucasfilm was looking for, mainly because he wasn't enough like Harrison Ford.
"Lucasfilm wanted something very specific: copying someone else," the source said. "Alden's not a bad actor — just not good enough." This was another issue Lucasfilm had with Lord and Miller: the fact that they weren't able to get a compelling performance out of their lead actor.
Next: The biggest change that occurred while reshooting the movie. 
Lucasfilm brought in an acting coach, and Ehrenreich's performance improved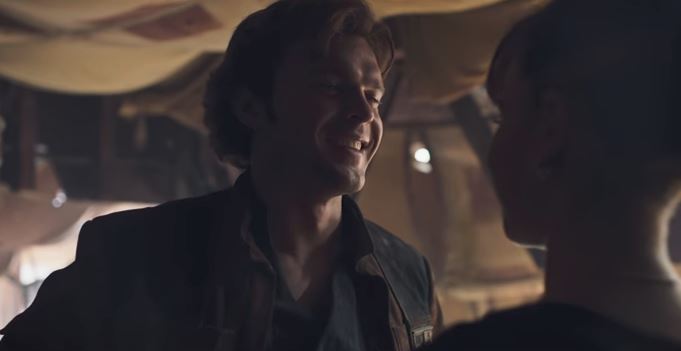 With Ehrenreich struggling, Lucasfilm reportedly brought in an on-set acting coach for the reshoots. Evidently, this was a huge help. "You could see his acting became more relaxed. He became more Harrison-like," the source told Vulture. "The coach helped!"
So it seems like this was the biggest change to come out of the reshoots. For the most part, critics ended up being fairly happy with Ehrenreich's performance, and this may have been because of some tinkering that went on between the Lord and Miller shoot and the Howard one.
Next: This might be the reason Lucasfilm didn't initially like Ehrenreich's performance. 
Past rumors suggested Ehrenreich's performance was too comedic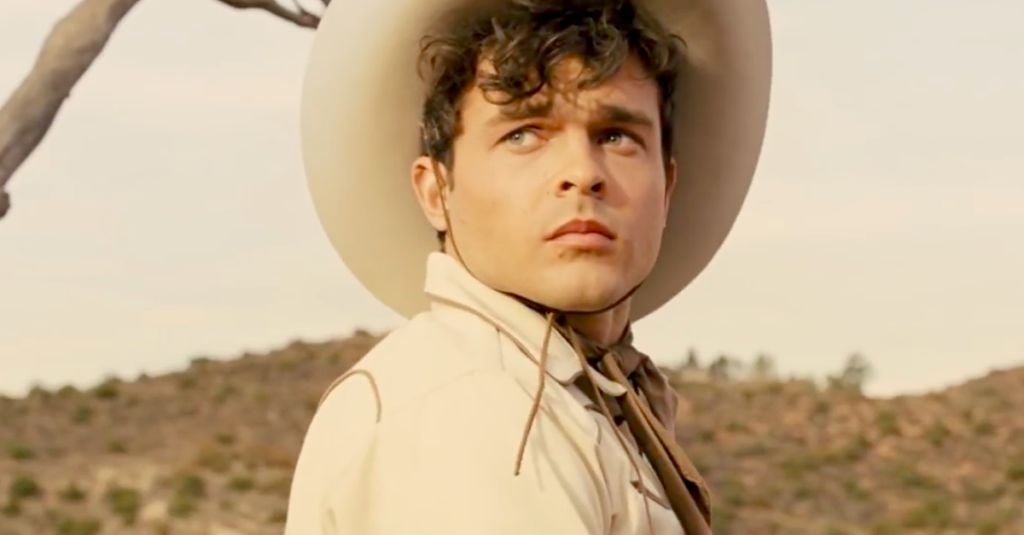 This new Vulture article basically lines up with previous rumors about the movie's reshoots. But some earlier reports had suggested that the specific issue with Ehrenreich's performance was that it was too comedic.
Entertainment Weekly reported back in June that Lord and Miller were envisioning the movie as having more of a comedic tone, while Lucasfilm wanted it to be more grounded — although other sources said it was just that Lord and Miller were relying on improvisation too much.
Another report from Star Wars News Net went even further, comparing Ehrenreich's original performance to Jim Carrey's from Ace Ventura: Pet Detective. This might shed some light on the situation as outlined in the Vulture article. We know that Ehrenreich is a good actor based on movies like Hail, Caesar!.  It just sounds like Lord, Miller, and Kennedy couldn't quite agree on how to get the character to really feel like Harrison Ford's Han Solo.
And if one director's approach was different than the next, it would make sense to bring in an acting coach.  
Next: How Lord and Miller are credited on the movie, and what they have to say about this report. 
Lord and Miller are denying this report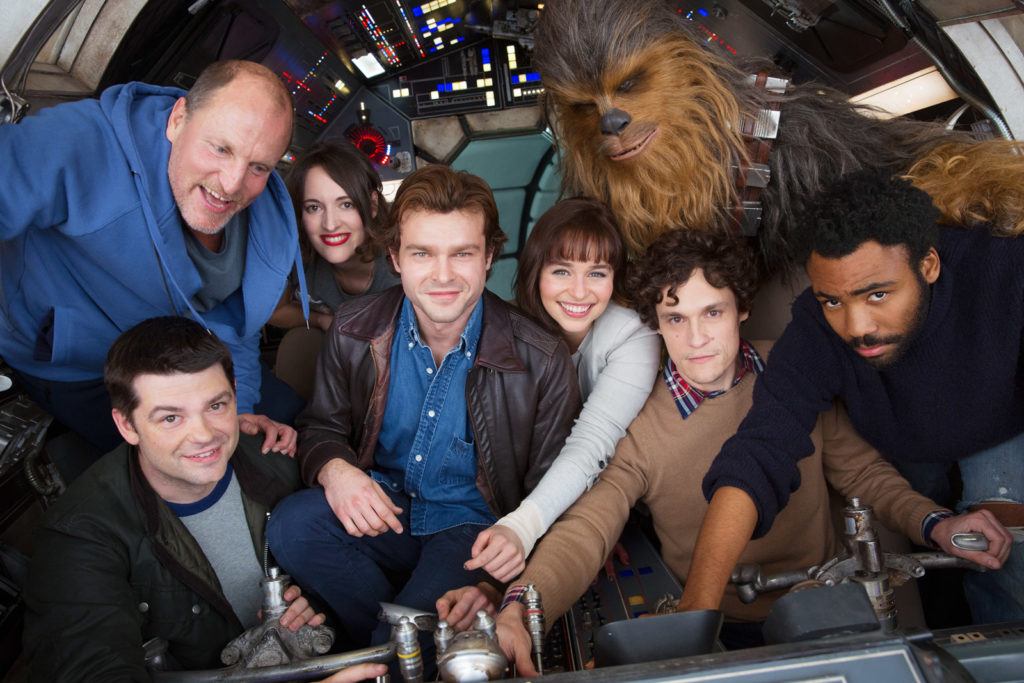 For a long time, fans wondered what sort of credit Lord and Miller would end up with. After all, they worked on Solo for so long that naturally a good amount of their ideas are still going to be on the screen. Plus, it doesn't seem that Howard actually reshot every single scene.
In the end, Lord and Miller decided to take an executive producer credit. The two said, "We were really proud of the many contributions we made to that film."
Lord and Miller have denied the Vulture article, with a spokesperson saying that "This information is completely inaccurate." In addition, Miller said on Twitter shortly after it was published, "Maybe don't believe everything you read."
Check out The Cheat Sheet on Facebook!