'Solo: A Star Wars Story': The Secret Harrison Ford Told Alden Ehrenreich
Solo: A Star Wars Story is almost here, and the cast is talking more about the spin-off movie. Although production for it wasn't smooth sailing, they have gotten some extra help. That, of course, includes some from the original Han Solo himself, Harrison Ford.
Ford has been vocal about wanting to move on from the franchise, but he still is part of it by advising newcomer Alden Ehrenreich on what he should do with the role. Ehrenreich, director Ron Howard, and producer Kathleen Kennedy revealed some of what that collaboration entailed.
Here are seven things we know about it, including the secret Harrison Ford told Alden Ehrenreich.
1. Ron Howard claimed Ford shared what Solo is torn about
The director has talked about Ford helping the cast better understand the character he has been tied to for decades. Part of that is what makes Solo so conflicted.
The director said, according to Entertainment Weekly:
Harrison's a very thoughtful actor and an artist, and I wanted to know what he learned about the character. He said that Han is always torn between that sense that he was, in a way, an orphan, and therefore both yearned for connection with people and struggled with it at the same time. I thought that was pretty interesting.
The movie does look like it's taking some fun things from the heist genre. But it sounds like the film might also heavily focus on this yearning of Solo's, given what Ehrenreich has said about the tone of the movie.
Next: Ehrenreich revealed the movie will have this kind of tone.

2. Ehrenreich teases that the movie will be dark
The star hasn't just teased what advice he got in order to do the role, but he has opened up about how the movie will be.
"One of the fun things about this movie but also one of the things that really shapes him is that it takes place in a real dark underworld of the Star Wars universe," Ehrenreich said, according to Entertainment Weekly.
Next: This is how young Han Solo is different.

3. He also says his Solo is more of an idealist
So what is a young Han Solo like? He has a different outlook on life.
"I think the main thing that's different is that the Han we meet in this film is more of an idealist. He has certain dreams that he follows, and we watch how it affects him as those dreams meet new realities," Ehrenreich told Entertainment Weekly. "Realities that are harder and more challenging than he'd expected."
Next: The Solo scriptwriter revealed the movie is this kind of story.

4. The scriptwriter said the movie is a love story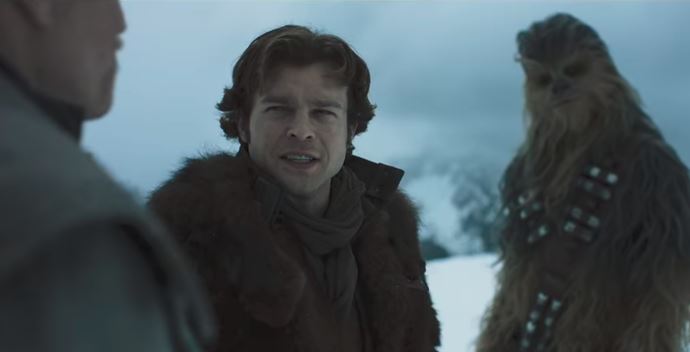 Scriptwriter Larence Kasdan revealed that the movie is a love story, but not the kind you expect.
"To me, this is a love story between Han and Chewie," she said, according to E! News. "Their relationship has always been my favorite part of the saga, and the fact that only Han understands what Chewie is saying, I find a very funny possibility for comedy."
Next: Years ago, Ford said anyone who plays Han Solo should do this one thing.

5. In 2015, Ford said whoever plays Solo should make the role his own
The original Star Wars actor seemed pretty unbothered about the Solo movie. But when asked about what he would say to the actor who would step into the role he said, "I would say, 'Talk to your director. Watch the movies. And welcome aboard. Make it your own.'"
Next: Ford told Ehrenreich this one secret.

6. Ford told Ehrenreich to keep his advice secret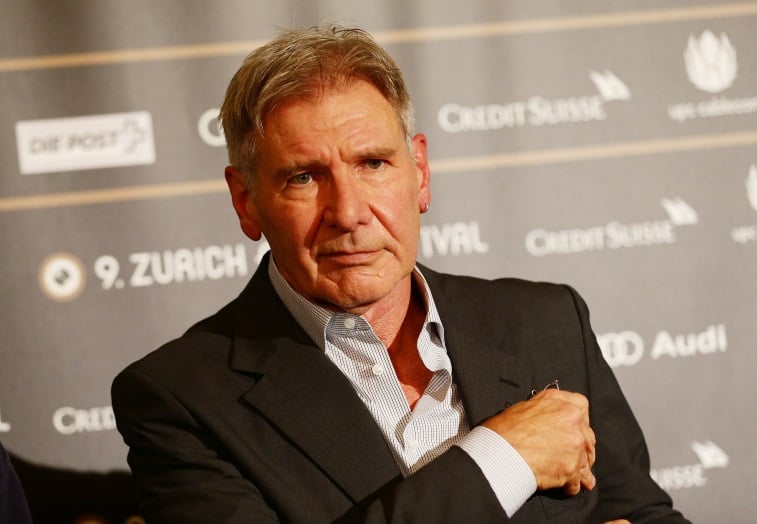 The Han Solo veteran told the young actor to keep his advice a secret. "Tell them I told you everything you needed to know, and that you can't tell anyone," Ehrenreich said, according to Entertainment Weekly.
But there are still some things known about Ford's involvement with the prequel.
Next: Ford also revealed this about his first time working on Star Wars.

7. Ford talked about his first time reading Star Wars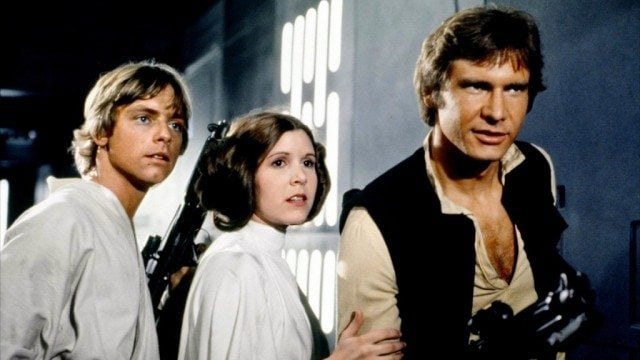 Although Ehrenreich won't reveal Ford's advice, producer Kathleen Kennedy did talk about his time working with production.
She said:
What [Ford] did so beautifully for Alden was he talked a lot about what he remembered when he first read Star Wars, and what George had done with Han. Who the character was and the conversations he had for so many years with George about how that character developed. He gave Alden that kind of insight which was invaluable. There were several times in the course of making the movie where Alden would actually recount some of the things that Harrison had pointed out.
Follow Nicole Weaver on Twitter @nikkibernice.
Check out The Cheat Sheet on Facebook!