'Solo: A Star Wars Story': 1 Actor Says Alden Ehrenreich Just Wasn't Good Enough
Fans have expressed tempered excitement about the upcoming Star Wars movie, Solo: A Star Wars Story. Some of that has to do with the mixed reviews following Lucasfilm's latest effort, Star Wars: The Last Jedi. But Solo has given fans plenty of reasons to worry all on its own, with what has seemed to be a constant stream of bad news and rumors throughout production. When Solo hits the big screen on May 25, most Star Wars fans will be heading to theaters with skepticism — or not at all.
Recently, an actor from the film spoke anonymously on several of the major changes and causes for concern. This actor looked at the change in directors in the middle of filming, as well as why Han Solo actor Alden Ehrenreich's performance simply wasn't good enough (page 5).
A major midstream change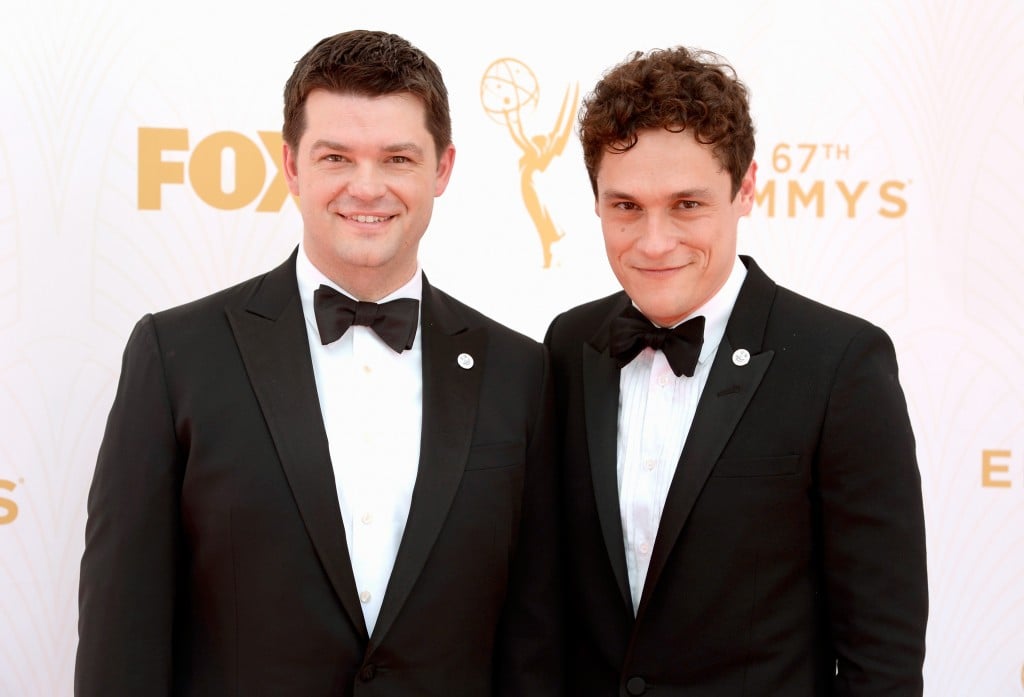 One of the most publicized moments in Solo's production was the firing of directors Phil Lord and Christopher Miller, who are famous for their work on such hits as 21 Jump Street and LEGO Movie. Hollywood legend Ron Howard took over and the studio scheduled massive re-shoots. There have been plenty of rumors about why the move was made, all pointing to the notion that Lord and Miller were making too many changes to the script.
This led to much understandable concern about Solo among fans and critics. Howard is a great director, known for Apollo 13 and several other major hits, but switching directors in the middle of production is an ominous sign. The anonymous actor explained exactly what had happened with Lord and Miller, and why the change was made.
Next: Way, way too many takes

Anonymous Solo actor explains why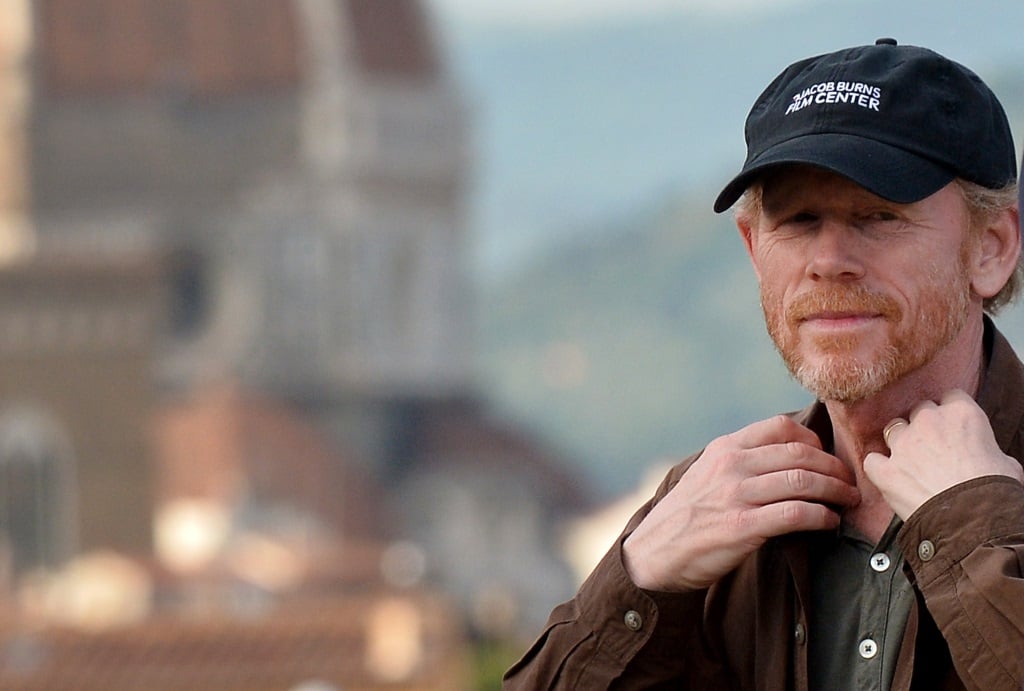 Apparently, the problem with the original directors was more about their level of preparation. The actor said:
Phil and Chris are good directors, but they weren't prepared for 'Star Wars. After the 25th take, the actors are looking at each other like, "This is getting weird." [Lord and Miller] seemed a bit out of control. They definitely felt the pressure; with one of these movies, there are so many people on top of you all the time. The first assistant director was really experienced and had to step in to help them direct a lot of scenes.
Under Howard, the actor notes, there would be just a few takes on each scene and then they'd move on. This helped the actors put their trust in the new director, and possibly could end up saving the movie. However, there is still the problem with Ehrenreich … among other issues.j
Next: Disney knows that it messed up
Disney is preparing for a flop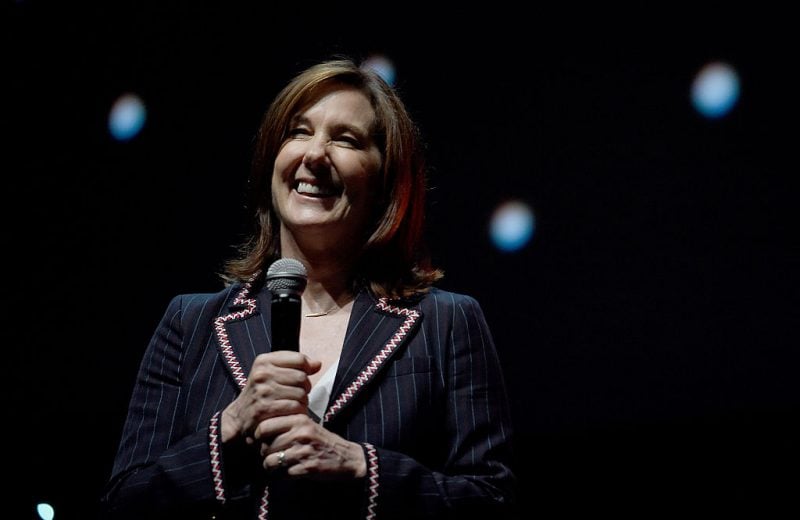 According to a report from a few months prior to the release of The Last Jedi, fans and critics aren't the only ones preparing for Solo to flop at the box office. Disney was heavily concerned with the movie at the time, and with the somewhat disappointing reaction to The Last Jedi, that can only have gotten worse. Here is what ScreenGeek wrote in late December.
Disney is bracing themselves for the Han Solo movie to bomb. They were worried about it before all The Last Jedi controversy, but now they're essentially writing Solo off. The lead actor, Alden Ehrenreich, can't act, and they had a dialogue coach on hand for all of his scenes. On top of that, the script is unworkable. It's going to be a car crash.
If it's true that the script was unworkable, that could be a major problem. According to that same actor, Howard didn't make changes to the script when he took over the project.
Next: The star needs coaching
Alden Ehrenreich needed an acting coach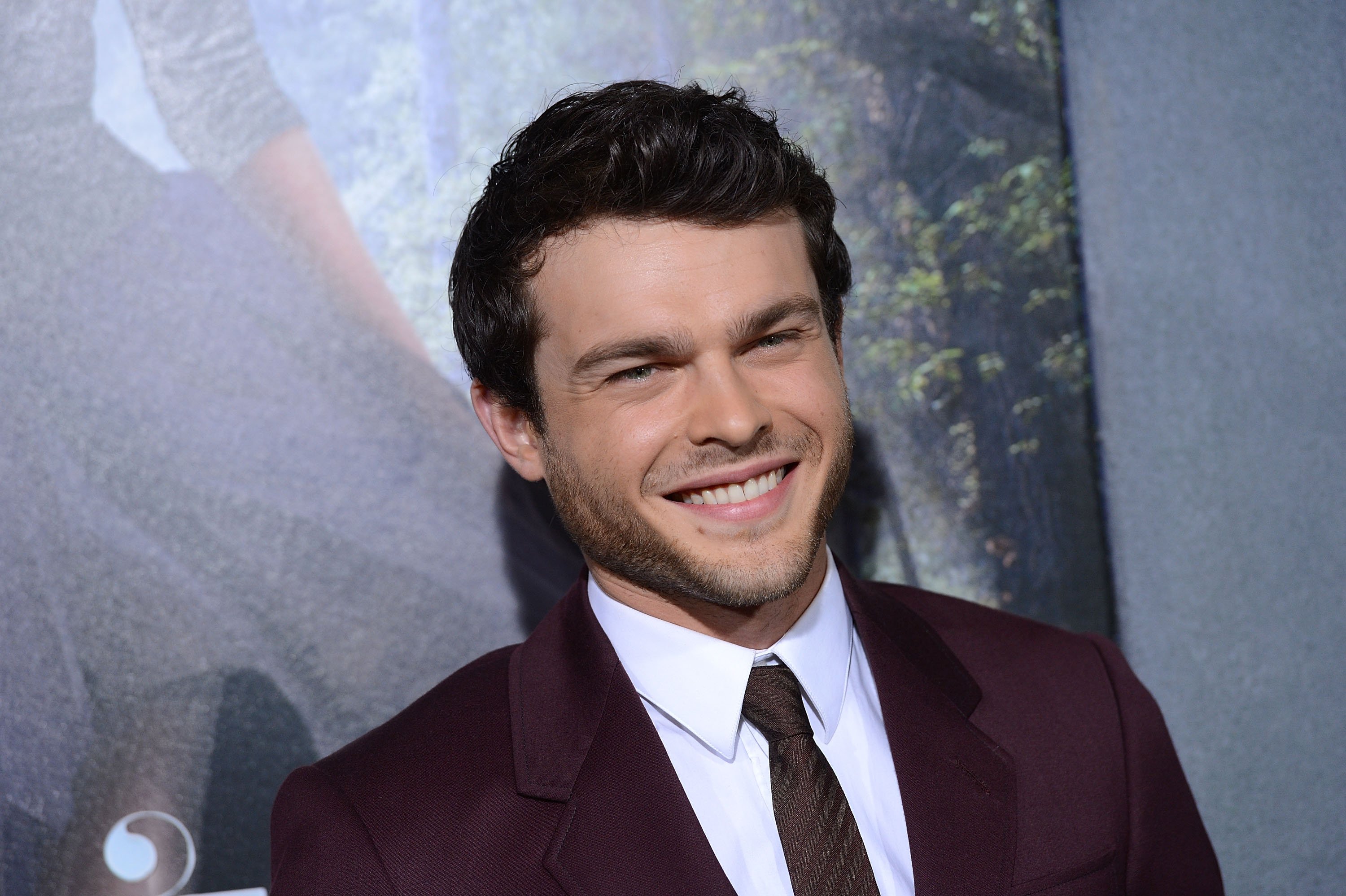 Around the same time that Lord and Miller were let go, it was reported that Ehrenreich needed an acting coach to come on and help him. Again, not the most optimistic news, when you have Disney expecting that the young actor is not only going to carry the movie, but replicate one of the most beloved Star Wars characters in the process.
From there, the news had been relatively quiet on Ehrenreich's acting performance. Fans got a sneak peak in the trailer that Disney finally put out for Solo, and the concerns that Ehrenreich fails to capture the essence of Harrison Ford have only gotten stronger. The anonymous actor spoke about Ehrenreich's failure to mimic Ford.
Next: 'Just not good enough'
It all comes back to Harrison Ford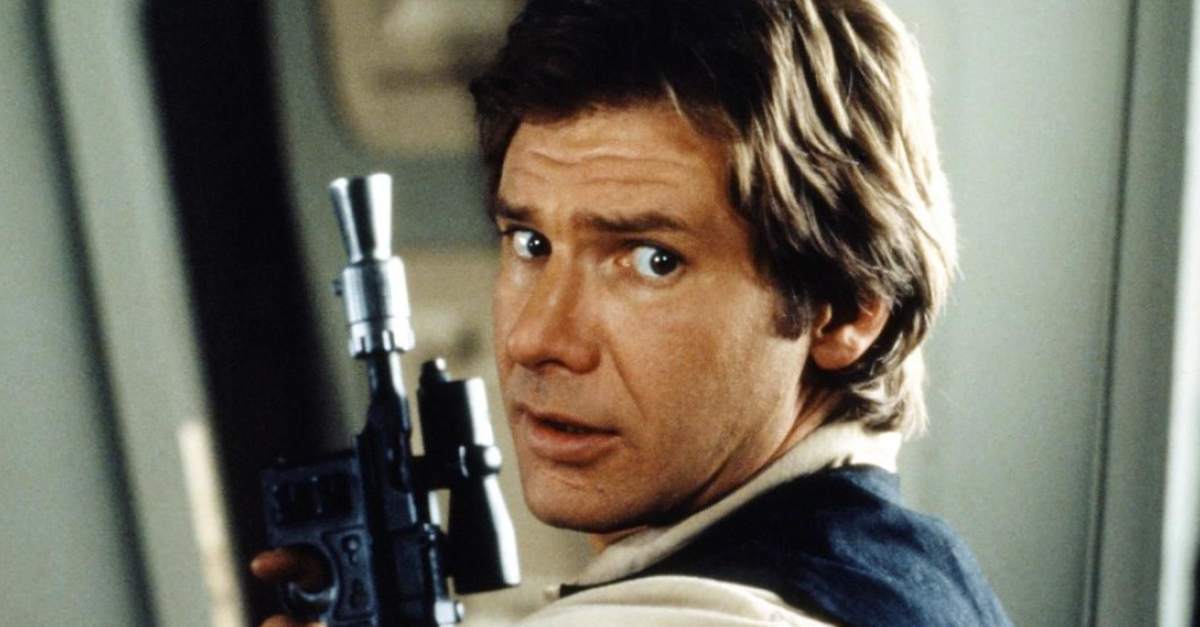 Again, it's not that Ehrenreich is a poor actor, it's just that Disney and Lucasfilm were putting him in an absurd position in asking him to portray Han Solo through the lens of a young Harrison Ford. It's a tall task for anybody.
"Trying to mimic Harrison Ford is really tough," the actor said. "Lucasfilm wanted something very specific: copying someone else. Alden's not a bad actor — just not good enough."
It would be easier to forgive the whole situation, but many thought that actor and noted Harrison Ford mimic Anthony Ingruber was a better choice for young Solo. However, the anonymous actor had one more important comment on Ehrenreich's acting.
Next: This franchise was built on hope
Maybe things are OK after all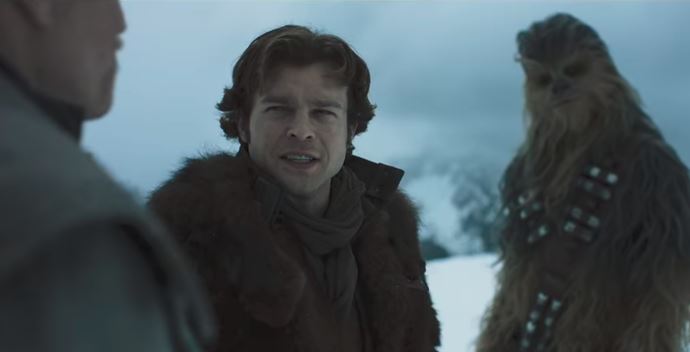 The acting coach may have helped, at least to a degree. "You could see his acting became more relaxed," the actor said. "He became more Harrison-like. The coach helped!"
While it may be easy to nitpick from the outside, the whole thing seemed like a bad idea from the start. Rogue One: A Star Wars Story became a major hit because it brought us into a familiar universe with new characters leading the way. Solo appears to be doing quite the opposite, and may fail to properly replicate the title character.
If the movie bombs, following the mixed reaction to Star Wars: The Last Jedi, casting Ehrenreich will be just one of many decisions that Disney will need to reflect on.
Next: A few ways fans may enjoy Solo
Solo contains a ton of cool stuff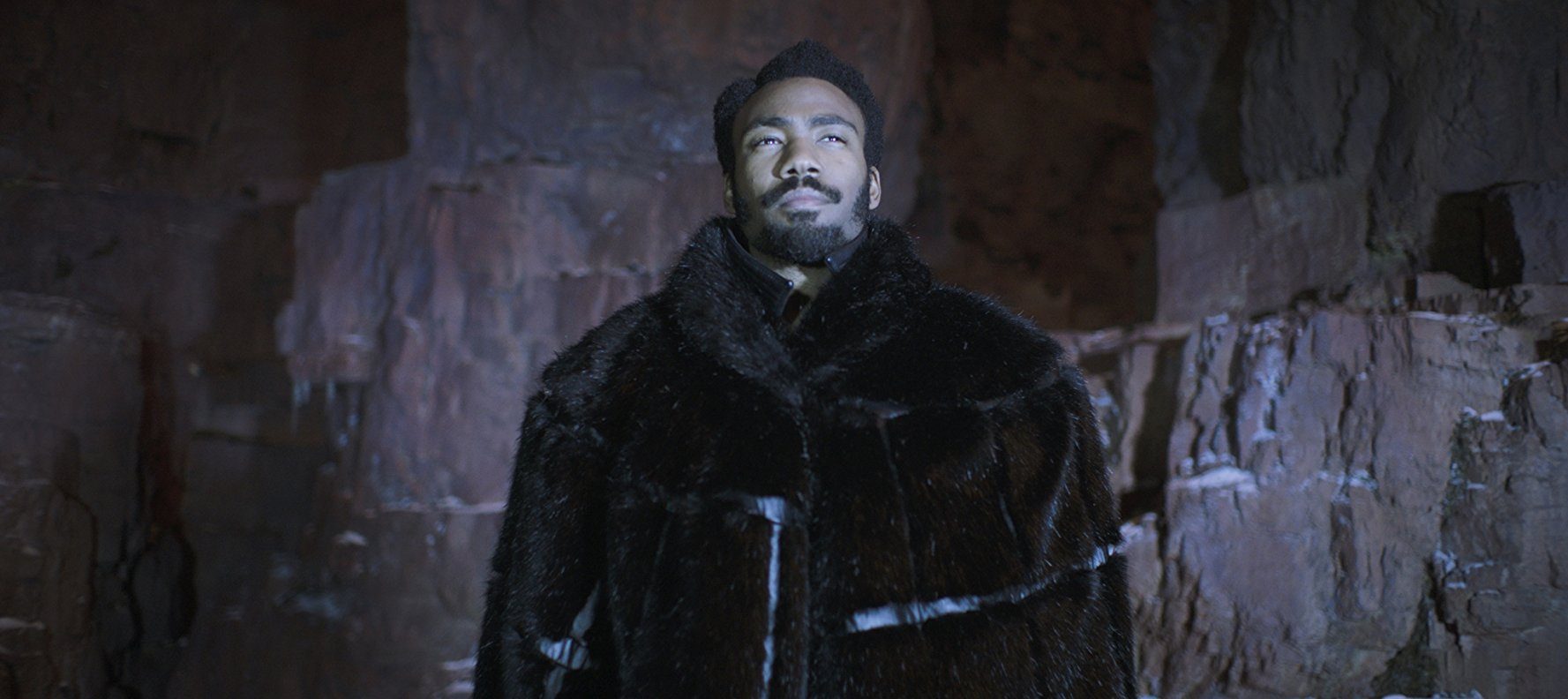 Rogue One went quite heavy on the fan-service, and it was great for that reason. The anthology movies are supposed to be "Star Wars, minus the Skywalker saga," and the easiest way to suck fans in? Remind them of the many other reasons they love the movies. Having Ponda Baba and Dr. Evazan show up on Jedha in the days leading up to Star Wars: A New Hope may not have made much sense, but it was fun anyway.
Solo will be the same way. How could a movie that features Chewbacca, the Millennium Falcon, and a young Lando Calrissian not be chock-full of fan service? Expect the unexpected, with just about any character with ties to the Han Solo story showing up. Jabba the Hutt, why not? Throw in Boba Fett too! Give us all the cameos, including this rumored one that fans won't be expecting.
Next: Will a major fan-favorite make a cameo?
Darth Vader may show up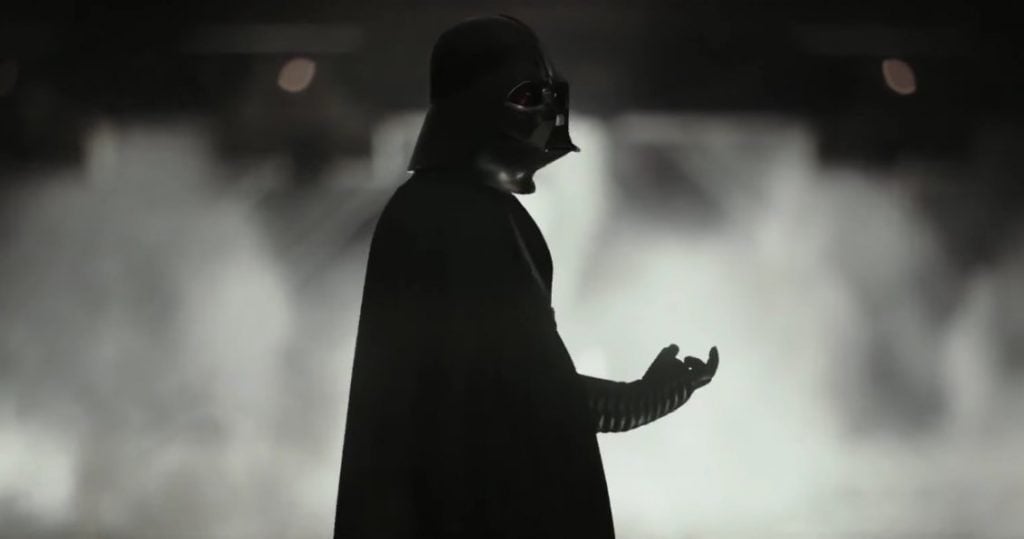 There have been many rumors about cameos, including one that popped up in Sept. 2017 regarding the all-time fan-favorite, Darth Vader. According to a source on the set, Vader will make some sort of appearance in the movie — although what that may mean is anybody's guess. It's hard to envision Vader playing a major part, given the subject matter.
After the release of the trailer, which was heavy on Imperial imagery, it's even easier to see how Vader could be shoehorned in. It shouldn't surprise anyone that Lucasfilm is making this reach, if the rumors are true. Darth Vader's scene at the very end of Rogue One is one of the most popular and beloved in all of Star Wars, so why not try to capitalize on that success?
Check out The Cheat Sheet on Facebook!