Some Are Calling This Photo of Kim Kardashian, Kanye West, and Their Kids 'Fake'
Kanye West and Kim Kardashian are one of the most popular celebrity couples around. Because of this, it's not surprising that their relationship attracts a lot of attention and scrutiny.
Recently, West and Kardashian received some suspicion when they shared a photo of their family on social media. Fans started calling the picture "fake." Read on below to find out why onlookers do not believe that the photo is a real one?
What photo of Kanye West and Kim Kardashian do fans think is fake?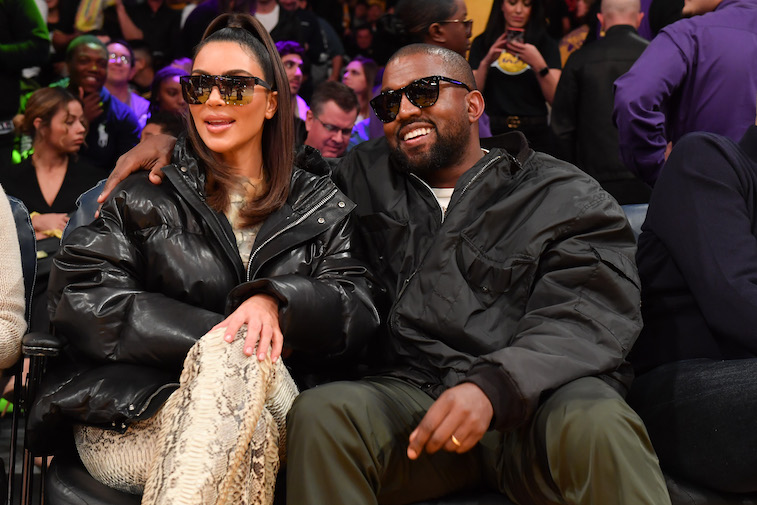 Kardashian recently posted a picture of her family eating breakfast on Instagram. In it, West, Kardashian, and their three oldest children gathered around a table full of food. Meanwhile, their youngest child, Psalm, lies in a baby sleeper on the table.
"Morning Madness," Kardashian wrote in the caption.
Her sister, Khloé Kardashian, responded: "This is bliss!!!!!!"
However, while it seems like Kardashian was trying to take a spontaneous photo of her family having breakfast together, some people do not buy it.
"Ok but this was def a planned and choreographed picture," one person said on Reddit.
The Kardashian family is known for manufacturing drama on Keeping Up With the Kardashians to attract viewers. The members themselves also carefully craft a certain image of themselves on social media, which is why fans often do not believe everything that the Kardashian family puts out at face value.
People believe Kanye West and Kim Kardashian should acknowledge their help more
One thing that also seems to irk onlookers is the fact that Kardashian does not acknowledge the fact that she and her husband have help raising their kids.
"Love this photo, but the morning madness caption is annoying. I hate that they act as if they are raising these kids alone. There's NOTHING wrong with nannies or other forms of hired help, but to continue with the 'working mom' trope is very Gweeny Paltrow," a fan said on Reddit, referring to when Gwyneth Paltrow compared herself to women with "regular jobs" and said that being an actress makes it harder to be a mother.
Yet, some people did come to Kardashian's defense, pointing out the fact that having help does not mean that parenting is a breeze nor does it mean that Kardashian is not a hands-on mother to her children.
One person commented about the photo: "Kim has three kids at the table, Saint is probably complaining about something, North is out of her seat carrying two dogs instead of eating, maybe they're being picky, fussy and disobedient. That is frustrating for all mothers, whether or not they have help."
Fans also raised suspicion at other photos that Kanye West and Kim Kardashian shared
Of course, this is not the first time that fans saw something off about West and Kardashian's pictures.
In October 2019, Kardashian posted a series of photos of her family dressed up in different costumes for Halloween. However, some followers took notice of the fact that West was under a huge costume in every picture, which made them question whether West was even present in these pictures at all or if there was a body double involved.
It did not help that these pictures were uploaded not long after Kardashian and West had a huge argument on KUWTK over a big difference that they had. This led people to speculate about the state of their marriage and if it was possible that Kardashian was removing West from their family photos.
Neither Kardashian and West have responded to these comments from fans. Rather, the couple often just continues posting snapshots of their family as a happy unit.