Some 'Big Brother 21' Fans Are Hoping Nicole's Name Is a Good Sign for Her Shot of Being in the Final 2
The number of people in the Big Brother house is only getting smaller. Fans are starting to make their predictions of who will be the final two of Big Brother 21.
Some fans are looking back to previous seasons for signs of what will happen. Find out what fans are hoping for when it comes to Nicole Anthony and more.
Nicole Anthony is working closely with Cliff Hogg III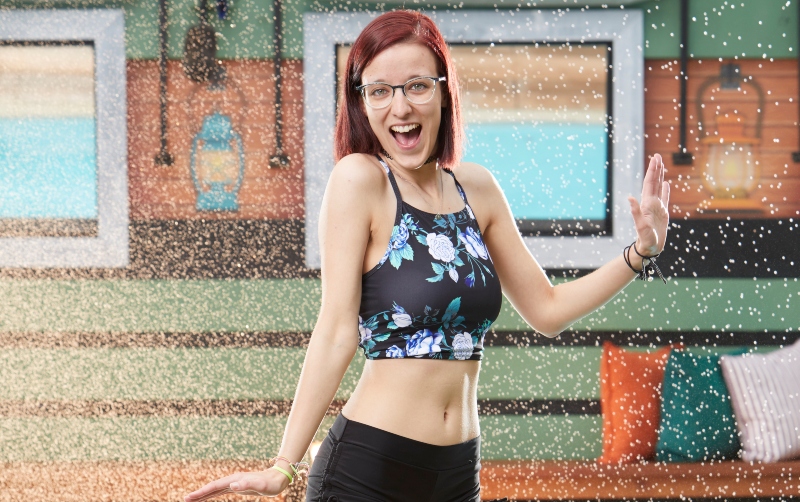 Nicole has been more of a floater this season. She did fall on some hard times when she told Isabella Wang that the Six Shooters Alliance was targeting her. Nicole weathered the storm and now she has one person she is working closely with and that's Cliff Hogg III.
The pair has managed to make it far and recently made a final four alliance with Holly Allen and Jackson Michie. It seems like a smart move given Holly and Jackson won Head of Household multiple times and are more focused on targeting people like Christie Murphy.
She had a long record of not playing in veto competitions
Nicole hasn't been a big player when it comes to competitions. That's largely because her chip wasn't picked to play for the veto for nine weeks in a row.
Now the number of people is dwindling down, her chances to win are greater. In the last episode, she almost won HOH in the wall competition. She had an emotional reaction to losing.
"I need and want to build my resume in this game," she said in the diary room. "I literally contribute nothing to the group and that sucks."
Her strategy coming into the game was more about a good social game. "Yes, my strategy for winning the game is to play it as authentically and objectively as I can," she said in her profile. "In other words, I want to stay true to myself and connect with people on real, personal levels while also remembering to play the game non-emotionally for what it is: a game. Yes, the other people are my game pieces, but they are still people."
One fan tweeted that 2 other houseguests named Nicole made it to the final 2
One fan pointed out that other houseguests named Nicole have made it far in the game. Nicole Franzel won Big Brother 18 after Paul Abrahamian picked her to sit next to him in the finale. Nicole Nilson Schaffrich made it to the final two with Will Kirby. She lost when it came to the jury vote 5-2.
Franzel has shared her favorite houseguests earlier this season. Julie Chen Moonves previously tweeted, "Out of the remaining HG's, who's your favorite right now? #BB21." Franzel responded with, " Nicole, Cliff, Sam, Kat! #Final4."
She was also one of many who felt bad for Nicole when the house accused her of lying to Bella about the Six Shooters Alliance turning on her. Franzel tweeted, "My [heart emoji] hurts for Nicole. And my stomach. #BB21."
Another fan pointed out that the house is split with three groups of two like in Franzel's season. This could be another sign that history could repeat itself with a win for Nicole Anthony.