Some 'Blue Bloods' Fans Are Still Hoping Danny and Maria Will Fall in Love
Danny Reagan (Donnie Wahlberg) had a rough journey throughout the last couple of seasons on Blue Bloods. That's because he lost the love of his life in a terrible way.
Many fans are hoping that he'll find happiness again by falling in love with his partner Maria Baez (Marisa Ramirez.) Find out what they're saying and more.
Danny's wife, Linda was murdered
Fans first believed Linda (Amy Carlson) died in a helicopter crash. However, it was eventually revealed that she was murdered by the drug cartel because Danny was investigating them.
Danny continued to struggle because he didn't get closure from her death. This changed when he put Luis Delgado (Lou Diamond Phillips) behind bars last season.
Now Danny could start exploring the dating world again. His grandfather talked to him how this would be good for him last season. A woman he knew also tried to make a move on him but he wasn't ready yet.
Fans think he'll be ready in season 10 and there is one character they think Danny will get even closer to.
There is a theory Danny and Maggie will fall in love
Danny has slowly been moving on after the death of Linda. That means solving more cases with Maria.
Last season Maggie (Callie Thorne) approached them saying she is a psychic who could help them with a case. She was helpful, but she also got personal with the police officer.
She told him that Linda said she loves him more. Maggie also pushed him to take off his wedding ring in order to move on with his life. It looks like their friendship will grow in season 10 because she appeared in the first episode.
Some fans believed this means they'll start dating. However, not everyone is thrilled with this idea.
Some fans want Danny and Maria together instead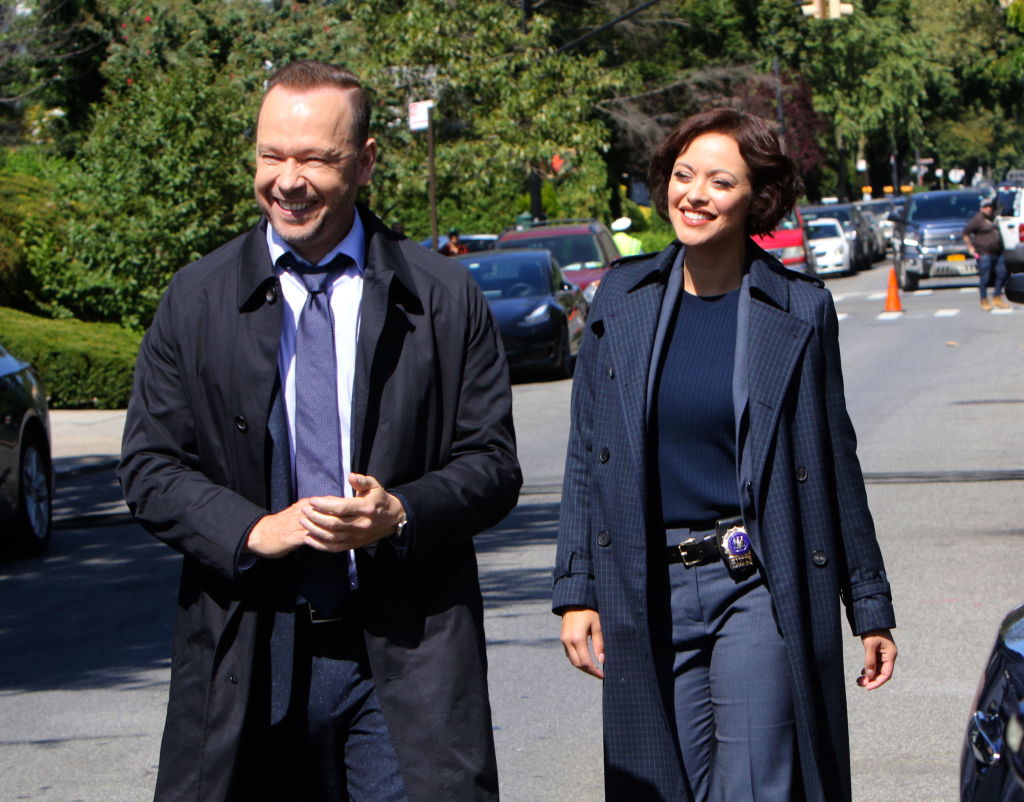 Although it looks like Danny could fall for someone else, some fans are hoping he and his partner will finally fall in love. They were tweeting about this after season 10's premiere.
"I don't like the scenes between Danny and Maggie, the psychic. He has great chemistry with Baez" one fan tweeted.
Another person tweeted "i feel like danny and baez would be perfect for each other. baez in my opinion was jealous throughout the episode, and danny said he was gonna stay with maggie but than baez came in and he said he was going with her. i think they will at least talk about the possibility."
Maria has been a shoulder for Danny to lean on after Linda's death. Rameriz previously talked to Showbiz Cheat Sheet about how her death would affect their relationship in season 8.
"Maria is trying to be very, very supportive because it's such a difficult delicate situation," said the actress. "Of course, he's so stubborn, and we'll see if he actually lets his partner in to help and to support and to give love and appreciation."
Fans will have to wait and see if Danny will find romance again, and if it will be with a character we already know.