Some Fans Are Claiming Kylie Jenner Uses Fake Reviews To Promote Her Skincare Line
No matter how hard Kylie Jenner tries, she is never able to get away from online criticism.
For years, the reality star and her family have been at the center of constant online hate and while they try not to let internet trolls get to them, it can be hard when people judge something you're proud of.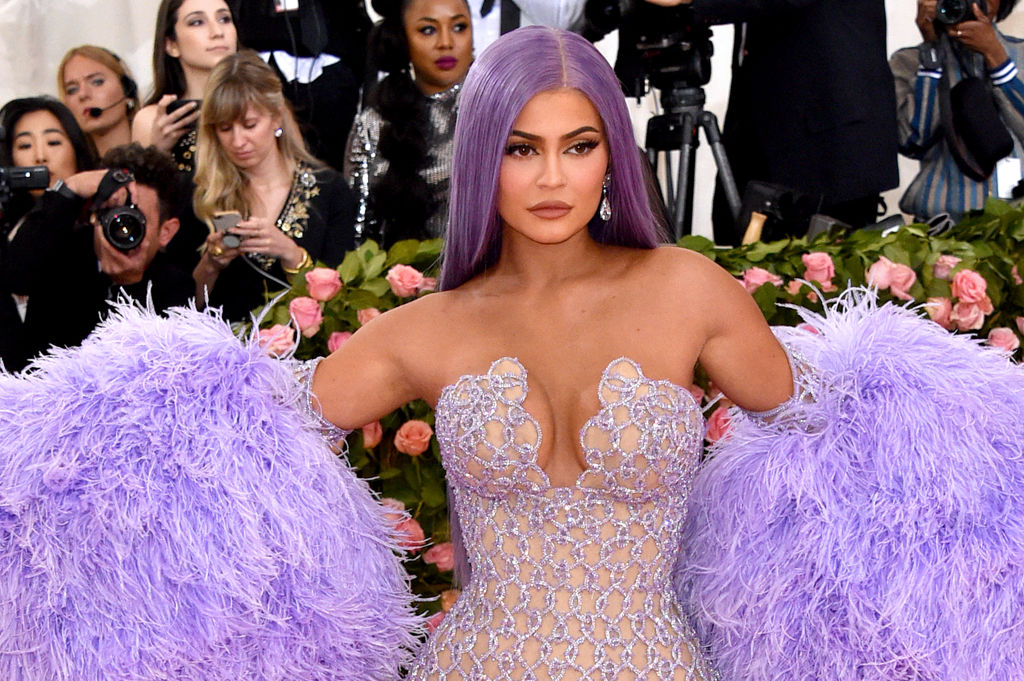 While Jenner would love for the online hate to stop, fans are coming after her once again for her recently launched skincare line, Kylie Skin.
Fans are questioning the positive reviews Kylie Skin is receiving
Kylie Jenner knows first hand what it's like to be faced with a ton of online criticism.
With social media being Jenner's only source of marketing, of course, everything the makeup mogul posts about her brand is bound to receive negative comments.
Since the launch of her new skincare brand, Kylie Skin, Kylie Jenner has continued to push the products hard on social media.
In fact, two weeks ago, Jenner took a Kylie Skin inspired vacation, with a branded jet and merchandise to celebrate its success.
Jenner has also been sharing tons of reviews from satisfied customers on social media to show how much of a difference her products have been making in their skincare routine.
On July 30, the makeup mogul posted ten individual reviews in a gallery on Instagram, which was of people praising her products.
One review even showcased a woman's skin having cleared up drastically after using the Kylie Skin products for almost a month.
While the reviews seemed pretty legit to many of us, others are claiming that the reviews Jenner is sharing on social media are fake.
One person even took it upon themselves to comment under Jenner's Instagram post accusing the reality star of faking the positive reviews for sales.
"So you faking the reviews for sells?" the user wrote.
While Kylie Jenner tries not to let the negativity get the best of her, the reality star was quick to clap back at the commenter all while shutting down that accusation.
Jenner wrote, "ur a hater. why would i need to fake reviews. These are real people. Go look em up."
Kylie Skin just can't get away from online criticism
While many people have come to Kylie Jenner's defense over her Kylie Skin products, this isn't the first time the skincare line has been faced with backlash.
After releasing the highly anticipated line back in May, people immediately began calling out the makeup mogul's brand for many different reasons.
First, fans were upset that Jenner was selling a face scrub that contains walnuts, which they claimed would causes micro-tears on the surface of the skin.
Then, fans were certain the Kylie Skin face wash didn't clean the skin fully after Jenner posted a video of herself using the products, and when she wiped her face with a towel after using the product, makeup stains were visible.
Despite the constant criticism Kylie Jenner and her skincare brand were facing, Kylie Skin was still able to appeal to a large audience and the collection was almost entirely sold out after just one week.
Whether or not fans criticize Kylie Jenner, the mogul continues to maintain her success in the beauty industry.
While there will always be people who have something negative to say about her products, Jenner continues to take those comments and use them to her advantage.