Some 'The Masked Singer' Fans Think RuPaul Is the Leopard
There was a concerted effort by The Masked Singer this year to confuse more viewers by not making the mask or clues so obvious as they were last year. If you can argue they aren't succeeding completely with that this season, there's still a few leaving people guessing.
One of those is the Leopard mask, something baffling those who often scope out familiar voices.
Social media has been lighting up saying the leopard has to be one of two people: Either Jamie Foxx or RuPaul. The latter guess is gaining a lot more ground, but what's the evidence to scope him out?
Perhaps you can argue this one is more than obvious if you place in context RuPaul's past in the music industry.
Were the clues made intentionally deceptive for the leopard?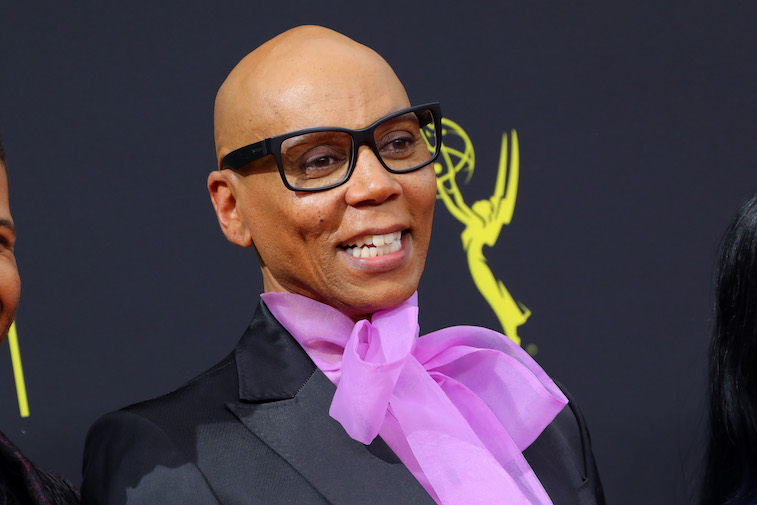 To throw people off this year, TMS seems to be doing a combination of easy guesses and others that are nearly impossible. All the clues the leopard gave us are more than a little ambiguous with comments alluding metaphorically to the life of a leopard. He or she said they're very adaptable in surviving and that they were a "heavy hitter" for years.
You can apply those clues to about 10,000 notables, even though things changed drastically when everyone heard the leopard sing. As we all know, the voice disguising technology is fairly thorough and can mask most familiar cadences when talking. When the masked singer sings, however, they use their real voice.
Perhaps this was a mistake in the case of the leopard, because it definitely sounded like RuPaul. Considering the leopard is RuPaul's height as well, it almost gives it away.
Let's still not be too overconfident when we place in perspective how TMS can sometimes throw curveballs.
The judges are sometimes complicit in throwing viewers off
There's a definite and careful machine at play on The Masked Singer sometimes looking random, yet probably isn't. Part of this comes from the judges themselves who seem to guess deliberately wrong so it plants the idea of other celebrities in the minds of viewers.
Ken Jeong is the one who always comes up with the most outrageous guesses, no doubt by design of situation writers. Then again, sometimes the other judges get it exactly right. Robin Thicke often has a good sense of recognizing famous voices.
In the case of the leopard, the one judge who guessed RuPaul was Jenny McCarthy who's almost as bad as Jeong (maybe all too deliberately) at guessing the right person.
Could this still be one of the biggest surprise reveals of this season? To properly guess these performers, it's worth looking at one thing many viewers don't always consider.
Think about more veteran performers
One thing we have to remember about TMS is it's somewhat of a comeback show for notable performers we haven't seen in the mainstream for a while. Well, this is more or less half of the show, with the other half celebrities we never thought could sing.
Regardless, a good majority of the singers they land are older and sometimes aging icons. A good example of this was Gladys Knight last year surprising everyone at how great she sounded covering current hits, leading to a new comeback in recognition.
Whoever it is behind the leopard mask might be of this caliber. No matter if it turns out to be RuPaul, singing is one area some have probably forgotten garnered him a past big hit.
If you were around back in 1993, you might remember when RuPaul put out an album called Supermodel of the World. This album managed to have one hit: Supermodel (You Better Work), peaking at No. 45 on the Billboard charts.
RuPaul has released seven other studio albums since then, albeit with no hit singles since those days. He had to reinvent himself in the showbiz arena, including landing the RuPaul's Drag Race reality show.
Appearing on TMS would basically be a big comeback for his singing career and perhaps another hit single at the ripe age of 58.