'Sonic the Hedgehog' Sprints Toward the Big Screen
Video game movies have become more prevalent than ever. Like fungi, they're spreading and growing. In the next two years, there are eight video game movies in various stages of production, and two more heavy hitting-series have just joined the club: Sonic the Hedgehog, Sega's response to Nintendo's Mario, and Ratchet and Clank, Sony's beloved duo, are getting the movie treatment.
Movies based on video games have had a long, sordid history. The first western super hero movies were awful—Super Mario Bros., Street Fighter, Double Dragon, Wing Commander—but things never really got any better. Paul W. S. Anderson, Paul Thomas Anderson's evil doppleganger, helmed the first successful video game blockbuster with his 1995 hit Mortal Kombat, based on the iconic arcade fighting game series. It brought in more than $120 million on a budget of $18 million. Anderson then fronted the Resident Evil film series, which continues to stagger on despite being dead from the neck-up.
These two new productions are different than previous video game movies: Ratchet and Clank will be animated, and Sonic will be partially animated. TJ Fixman, a writer for Insomniac Games (the studio that created Ratchet and Clank), will be writing the film, and Kevin Munroe (TMNT and another video game movie, the upcoming Sly Cooper) is directing.
The game's new trailer tells us that the movie will be a reiteration the original game, which came out on the Playstation 2 platform in 2002. Ratchet and Clank was a hit, and spawned an extremely popular series of critically-acclaimed games. The first sequel, Going Commando, improved the controls and camera controls from the previous game, and increased the difficulty exponentially. The tough-as-nails action-platformer tests your finger dexterity, and may make you break a controller or two.
The next sequel, Up Your Arsenal, stands as one of the finest video games of all time, with an acerbic, ironic sense of humor and a vast selection of weapons and villains. The game runs at a smooth 60FPS and controls smoothly even today. It remains to be seen if the duo are as fun to watch as they are to play, but the involvement of their creators is promising.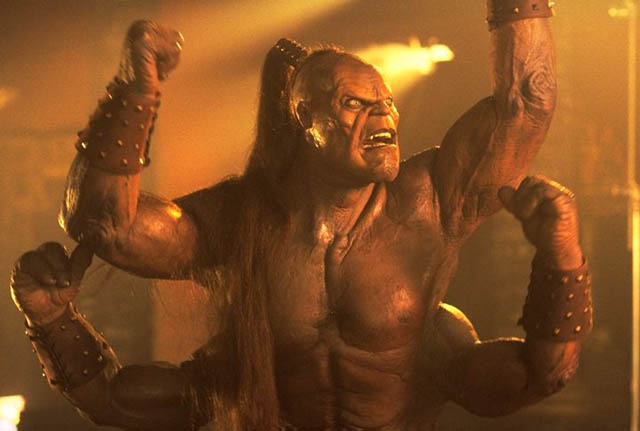 Sonic, on the other hand, has been less fortunate luck in recent years. The aughts featured several Sonic games, all of which received lukewarm receptions at best, complete dismal at worst. Programmers have had a tough time converting Sonic's patented side-scrolling blitz into 3D. When Mario entered the 3D realm with the groundbreaking Super Mario 64, and Link shortly thereafter with Legend of Zelda: Ocarina of Time, gamers lost their minds.
That was in the mid-'90s. Maybe a movie version of Sonic will work. All of that razzle dazzle speed and those vibrant fireworks might work best as purely visual entertainment, since controlling Sonic has become increasingly awkward as technology allows for more absorbing, detailed game experiences.
Hannah Minghella, Columbia Pictures's president of production, had this to say about the upcoming film: "There are limitless stories to tell with a character like Sonic the Hedgehog, and a built-in international fan base. Along with our wonderful creative partners at Marza, we're looking to capture everything that generations of fans know and love about Sonic while also growing his audience wider than ever before."
Marza Animation Planet CEO Masanao Maeda added, "Sonic has had dozens of adventures on the console and the small screen, and we're thrilled that he's now coming to the big screen. Sony Pictures has had great success with hybrid animated and live-action features, and we're confident that this collaboration will bring a fresh take to Sonic, while still capturing everything that the fans love about him."
More from Wall St. Cheat Sheet: