'Sons Of Anarchy' Star Charlie Hunnam Has Been In More Movies Than You Think
British actor Charlie Hunnam made a name for himself with American audiences when he starred as Jax Teller in the FX series Sons of Anarchy, but he has been a working actor for two decades and most of his roles have been on the big screen. While he famously turned down the role of Christian Grey in the Fifty Shades of Grey trilogy, Hunnam has appeared in 16 films so far during his career, and he has starred alongside Ben Affleck, Tom Hiddleston, and Clive Owen.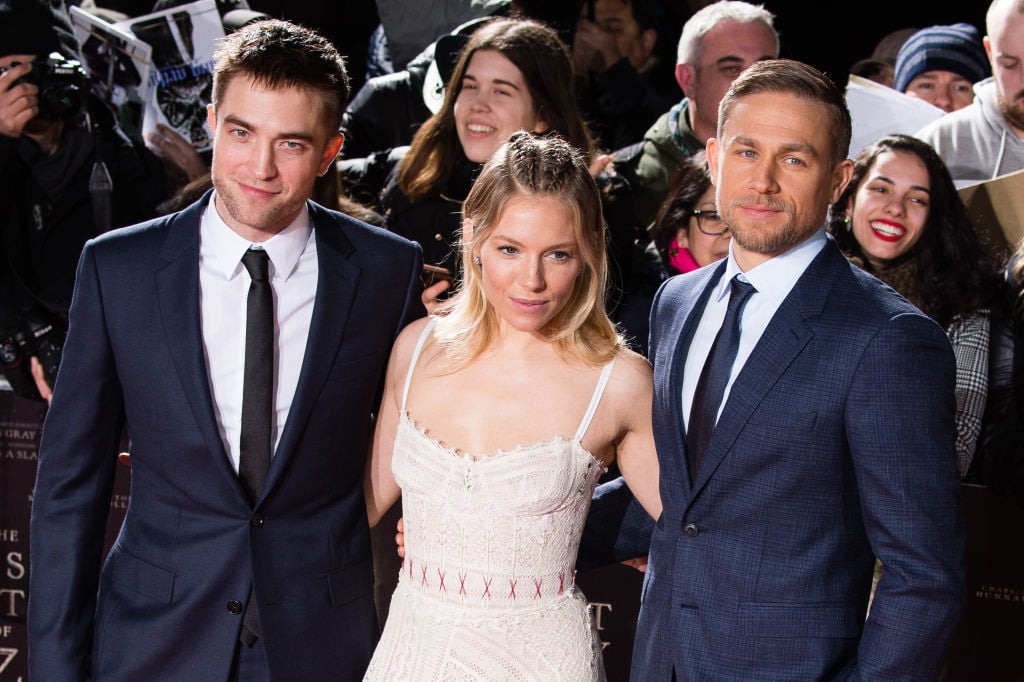 Charlie Hunnam was discovered while Christmas shopping
When Hunnam was just 17, a production manager for the BBC One teen drama Byker Grove discovered him on Christmas Eve while he was buying shoes for his brother. The production manager reportedly approached Hunnam and got him cast in his very first acting role.
While he only appeared in three episodes, it wasn't long before Hunnam got his big break when legendary British TV producer Russell T. Davies cast him in the drama Queer as Folk in 1999. That same year he landed his first film role in Whatever Happened to Harold Smith? before moving to the US to further his acting career.
Once he got to Hollywood, Judd Apatow cast Hunnam in his short-lived Fox series Undeclared, and then he started landing roles in movies like Abandon, Nichola Nickleby, and Cold Mountain.
A 'trilogy of mad men'
Hunnam played a "psycho" in Cold Mountain, and after that, he moved onto Green Street Hooligans where his character was "fairly psychotic." He says he finished up his "trilogy of mad men" with his role alongside Clive Owen in Children of Men.
Charlie Hunnam has said in the past that he is extremely deliberate about the roles he chooses to take, and he knows what he wants to do with his career.
"Well, I have a great deal of pride, and I care infinitely about what my peers think [about me]. It could be my downfall, but I don't think it is – Hollywood is run on perception, and if you stray off the path of what you want to do with your career, it's suicide," said Hunnam. "I have 60 years to make the money, but the choices I make in the next five years are really going to define my career."
Charlie Hunnam loved Jax Teller
Hunnam starred as Jax on SOA for seven seasons after show creator Kurt Sutter saw him in Green Street Hooligans. Despite his terrible cockney accent which has made several critics' lists of the worst movie accents of all time, Sutter was convinced that Hunnam was the perfect choice for the lead role in a TV show about a California motorcycle club.
Hunnam received numerous award nominations for his work on SOA, and he went to great lengths to become the character that made him famous. Hunnam told Cinema Blend that he wore nothing but flannel for seven years, and he also ditched his car and only rode motorcycles.
The 39-year-old says that he loved Jax Teller, and saying goodbye to him after constantly hanging out with him for seven years felt like a "genuine bereavement."
No more television
While it was two television roles that made Hunnam famous, he has only accepted film roles since Sons of Anarchy went off the air. While he was still working on SOA, he made time for movies like The Ledge, 3,2,1…Frankie Go Boom, Deadfall, and Pacific Rim. Then, once the show ended its seven-season run, he has starred in Crimson Peak with Tom Hiddleston, The Lost City of Z, King Arthur: Legend of the Sword, Papillon, A Million Little Pieces, and most recently Triple Frontier with Ben Affleck.
Charlie Hunnam currently has three projects in the works, including True History of the Kelly Gang with Russell Crowe, and Guy Ritchie's new film The Gentleman, which also stars Matthew McConaughey, Colin Farrell, and Hugh Grant.