'Sons Of Anarchy' Star Charlie Hunnam is Finally Returning to TV – Everything We Know About 'Shantaram'
Sons of Anarchy star Charlie Hunnam is officially returning to the world of television. The actor, who has not been on TV since Sons of Anarchy called it a wrap in 2014, is set to star in a new Apple TV+ show called Shantaram. Apple has already ordered 10 episodes for the first season, and here's everything we know about Hunnam's epic return.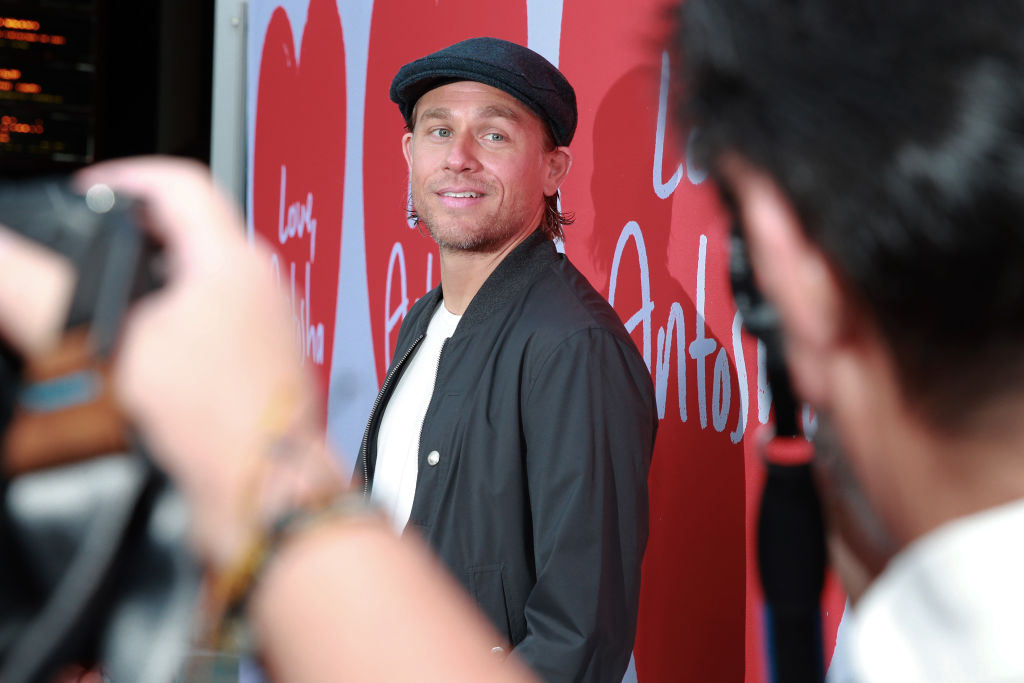 What is 'Shantaram'?
Charlie Hunnam's new show is an adaptation of a book written by Gregory David Roberts of the same name. The story revolves around a character named Lin (Hunnam), a bank robber from Australia who hatches a plan to escape from prison.
Once Lin gets free, he finds himself living in Bombay, India in the 1980s and quickly gets wrapped up in the city's underworld. Apple has not released a lot of details about the series, but it definitely sounds like a perfect role for Hunnam.
According to TV Guide, Shantaram will feature the same writer that worked on American Hustle, Eric Warren Singer. Director Justin Kurzel, known for his work on Assassin's Creed, is set to helm the first episodes. Steve Golin, Andrea Barron, Nicole Clemens, Richard Sharkey, and Dave Erickson (Fear the Walking Dead, Sons of Anarchy) are listed as executive producers.
The new series will be Charlie Hunnam's first role on the small screens since portraying Jax Teller on Sons of Anarchy. Following the end of Kurt Sutter's biker drama, Hunnam focused on movies, starring in films like King Arthur: The Legend of the Sword, The Lost City of Z, and Triple Frontier.
Inside Hunnam's next project
While we wait for more news on Shantaram, Charlie Hunnam's next project is Max Winkler's upcoming movie, Jungleland. The film follows the story of two brothers who are involved in bare-knuckle boxing. Hunnam plays the part of the older brother, Stanley, who manages his younger brother, Lion (Jack O'Connell).
In an interview with Deadline, Hunnam opened up about his character in Jungleland and why he decided to take on the role. Hunnam was drawn to the part because of Stanley's passion for his brother and his drive to make it big in the boxing world.
"I play the elder of the two brothers," Hunnam shared, "who is just a really passionate, open, loving dude, who has aspirations that are beyond his station. But he is relentless in his self-belief, and in faith in his brother, that they're destined for something greater than their meager beginning in life."
Charlie Hunnam added that Stanley eventually reaches the point of no return, yet his inability to face his downfall is what ultimately leads to his undoing. The Sons of Anarchy star then teased that Stanley and his brother have to figure out a way to get themselves out of what has turned into an impossible circumstance.
Jungleland premiered this month at the Toronto International Film Festival.
Hunnam receives praise for 'Jungleland'
While Jungleland features plenty of masculinity, there is a much softer side to Hunnam's character in the film. A lot of Stanley's emotions stem from his love for his brother, and critics are already singing Hunnam's praises for giving one of his best emotional performances on the silver screens.
In a recent interview, Hunnam explained that he relates to his character's soft side, mostly because of all the things he dealt with growing up. Despite playing one of the toughest and badass characters in Jax Teller, Hunnam admitted that he is actually a gentle and kind man.
Charlie Hunnam, who is turning 40 years old next spring, added that many of his previous characters reflected some of the issues he dealt with in his childhood. Fortunately, Hunnam has worked through a lot of these hurdles and feels like he is at a good place in his career.
Apart from Jungleland, Hunnam recently promoted another film he worked on, True History of the Kelly Gang. The Sons of Anarchy alum plays an authority figure named Sergeant O'Neil, who is part of a group that is determined to track down a notorious outlaw named Ned Kelly (George MacKay).
Charlie Hunnam has not commented about his upcoming return to television, but we cannot wait to see him back in action. Unfortunately, Apple has not revealed when Shantaram will premiere. The company's streaming service is expected to launch at the beginning of November.