'Sons of Anarchy' Star Charlie Hunnam Opens Up About His 'Lovely Partner' Morgana McNelis
With a role like Jax Teller on Sons of Anarchy, Charlie Hunnam has become used to playing the part of a tough guy in Hollywood. But that does not mean he is afraid to show his softer side. Ahead of the release of his newest film, Jungleland, Hunnam talked about some of the issues he dealt with growing up and praised his longtime girlfriend, Morgana McNelis, whom he called his "lovely partner."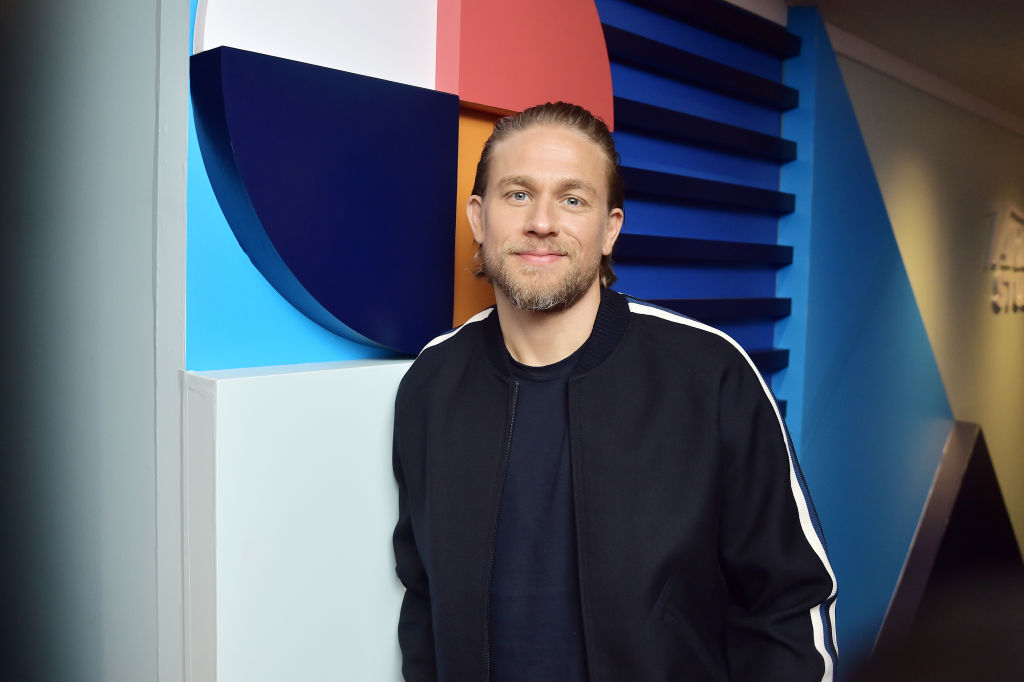 Inside Hunnam's latest role
In the years following the end of Sons of Anarchy, Hunnam built a nice career on the big screens, often playing the part of a tough guy. His work in Jungleland, however, represents a big shift in Hunnam's career.
The film is about a boxing coach, Stanley (Hunnam), who is trying to help his younger brother, Lion (Jack O'Connell), make it big. The movie, which also stars Jessica Barden, has received a lot of critical praise, mostly because of Hunnam's emotional portrayal of Stanley.
In his recent interview, Charlie Hunnam revealed that the roles he accepted early in his career reflected the issues he dealt with as a child. But now that he is older, Hunnam was worked through most of his problems and said that he is done with those types of roles.
"I'm a really gentle, soft sort of person, who had a lot of issues from my childhood that I had to work through," Hunnam shared. "I've worked through that – I'm not compelled by it anymore, and I'm not particularly interested in that anymore."
According to Hello Magazine, Hunnam also noted that he is now happy with where his career is headed, and he owes a lot of thanks to his longtime girlfriend, McNelis. Hunnam has quite a few projects in the works, so it is good to hear that he is happy with his upcoming roles.
Charlie Hunnam feels good turning 40
When he turned 35, Hunnam did not feel like he was in a good place in his career. Although he experienced a lot of success with Sons of Anarchy, Hunnam thought he would be further along in his career.
After what he calls a few "transitional experiences," Charlie Hunnam worked on himself over the past few years and is finally accepting where things stand. In fact, the Triple Frontier star admitted that he is "very chill" about leaving his thirties and could not be happier with his life.
The actor is also thrilled to have a good friend and loving partner in McNelis, who has always supported his endeavors. The two have been dating since 2005, though they have yet to take things to the next level and tie the knot.
What about those love scenes?
McNelis might be a supporting partner, but she does not enjoy watching Hunnam getting naked in front of the cameras. Over the course of seven seasons of Sons of Anarchy, Hunnam had his share of love scenes, but he was always aware that they were never McNelis's favorite.
Fortunately, Charlie Hunnam also hates doing love scenes (good thing he turned down that Fifty Shades of Grey role). In fact, the actor previously revealed that he has been a huge germophobe since he was little and that making out with another person is about as bad as it gets.
Hunnam also noted that being in a committed relationship makes performing sex scenes even worse, especially considering how McNelis wants nothing to do with the entertainment side of things.
As fans will recall, Hunnam took to social media in 2016 to defend McNelis against online trolls. The actor criticized fans for targeting McNelis and asked them to stop harassing her.
Morgana McNelis and Charlie Hunnam spotted shopping
While McNelis likes to shy away from the limelight, she was recently spotted shopping with Hunnam in Beverly Hills. The two spent some time inside of Bloomingdale's before heading to Footlocker.
The outing was the couple's first in months. In fact, the last time they were spotted together was way back in February. McNelis, who works as a jewelry designer, donned sweats and a light jacket for the excursion while Hunnam rocked a dark t-shirt and his usual newsboy cap.
Charlie Hunnam's latest movie, Jungleland, premiered earlier this month at the Toronto International Film Festival. The Sons of Anarchy star is also getting ready to return to television with a new series called Shantaram.