'Sons Of Anarchy' Star Charlie Hunnam's Rise To Fame
Between starring on seven seasons on Sons of Anarchy and his latest Netflix hit, Triple Frontier, Charlie Hunnam is quickly becoming a household name. While Hunnam has worked hard to build a successful career in Hollywood, things weren't always smooth sailing for the British hunk. Here's a look at how Hunnam beat the odds and became famous.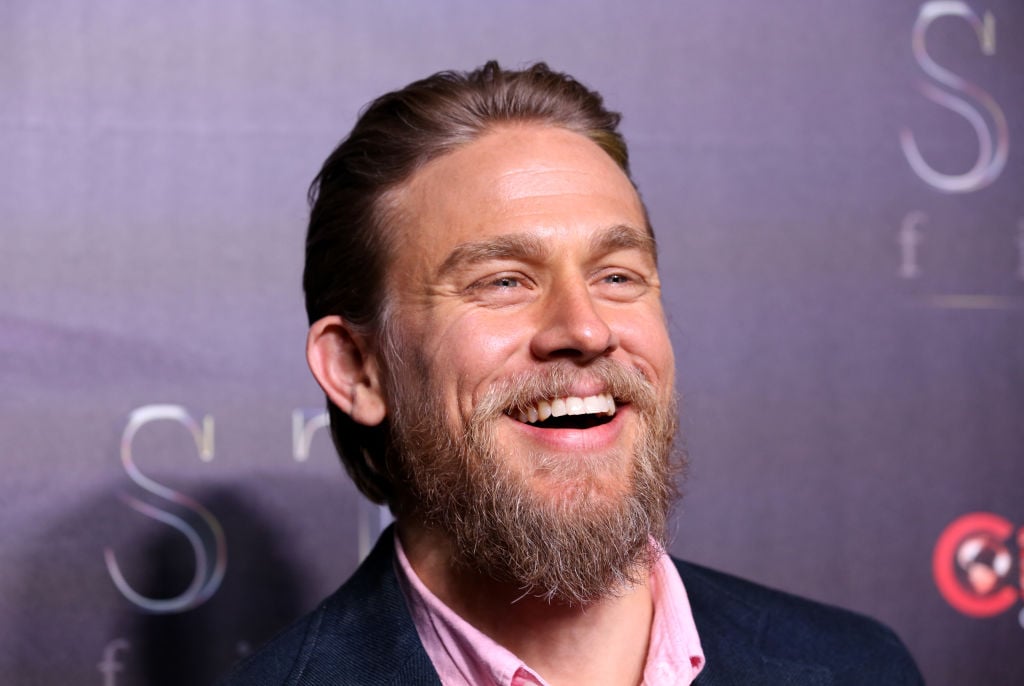 Inside Hunnam's early days
Hunnam hails from Newcastle, England and was born back in April of 1980. Hunnam's mom and dad separated when he was a kid. The actor has an older brother, whom he believes is the toughest person he has ever encountered, and two half brothers, both of whom are younger.
Growing up was not easy for Hunnam, who frequently got into fights with other children in the neighborhood, but he managed to get by without too much trouble.
After graduating from high school, Hunnam enrolled at Cumbria College of Art and Design and left the institution with a degree in film history. He also did a bit of work in the performing arts scene at the college, which is where he first got into acting. After graduating from college, a producer working on a local children's series discovered Hunnam in a shoe store and cast him for a guest appearance on the show.
Hunnam lands his first role
According to Biography, Hunnam got his first big break starring on Russell T. Davies' popular show, Queer as Folk. The actor played the part of Nathan Maloney, a 15-year-old high school student who recently came out as gay. When his character's storyline ended, Hunnam appeared on Whatever Happened to Harold Smith. He then opted to move to the United States to pursue a career in Hollywood.
In Los Angeles, Charlie Hunnam landed a part on a show on the WB called Young Americans. He also appeared on the short-lived show Undeclared, directed by Judd Apatow.
Despite receiving high praise, the show was canceled after its first season, prompting Hunnam to turn to the movie industry to make a living.
In the years that followed, Hunnam had small roles in several films, including the 2002 thriller Abandon and the Civil War themed movie Cold Mountain a year later. As fans might recall, Hunnam played the part of Bosie, opposite Jude Law's Inman.
Kurt Sutter casts Hunnam for 'Sons of Anarchy'
While Hunnam achieved a measure of fame in his early projects, his career skyrocketed after Kurt Sutter cast him to play the part of Jax Teller on Sons of Anarchy in 2008.
In fact, Sons of Anarchy remains one of the most popular shows to ever hit FX and lasted eight seasons before Sutter ended Jax's main story arc. The series developed a loyal fanbase over the years and Hunnam later admitted that it was very difficult saying goodbye to the beloved character.
"It was actually quite emotional for me, living and loving that guy for eight years, to have to finally put him to bed," Hunnam shared.
The Sons of Anarchy star also confessed that he frequently returned to the set after filming was over so that he could say goodbye to his character in his own way. But after a few nights alone on the set, Hunnam realized it was time to let go and leave Sutter's biker universe behind him for good. Fortunately, the recognition he received from the show allowed him to pursue a new path in Hollywood.
Hunnam makes the leap to the big screen
After his run on Sons of Anarchy ended, Hunnam left the world of television and made the jump to the big screens. The actor has starred in a number of different movies over the past few years including Pacific Rim, Crimson Peak, The Lost City of Z, King Arthur: Legend of the Sword, Triple Frontier, and Papillon. He is also set to team up with Guy Ritchie on another project, starring opposite Matthew McConaughey.
While Hunnam has been a part of a number of successful projects, he had to walk away from what may have been his best opportunity to date.
A few years ago, director Sam Taylor-Johnson cast Hunnam to play the part of Christian Grey in the erotic movie Fifty Shades of Grey. Despite the lucrative offer, Hunnam was forced to walk away because of a conflict in his schedule.