Sony's Spider-Man Universe Will Expand With 'Venom' and 'Sinister Six'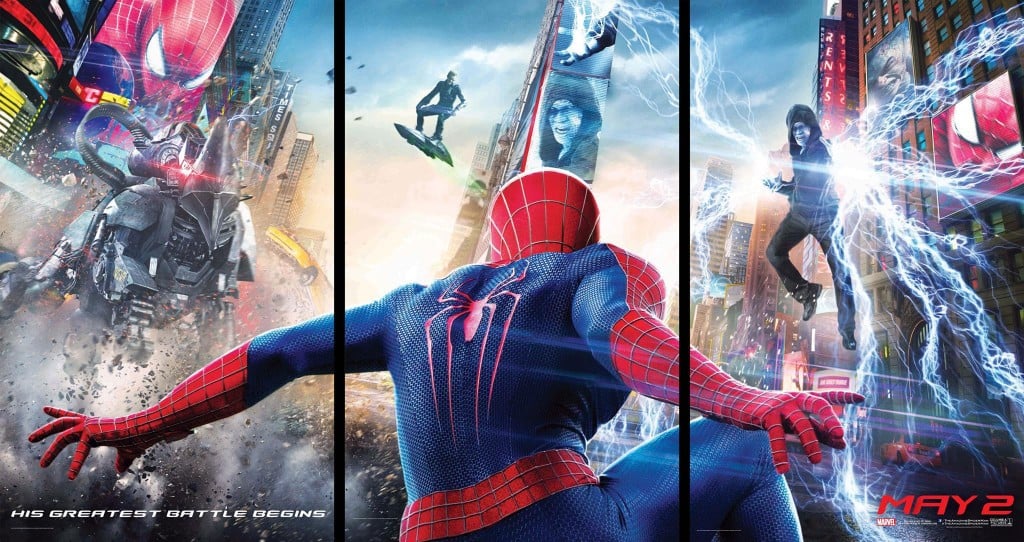 Sam Raimi's Spider-Man trilogy was highly successful and quite a prolific project. However, Sony has already made it clear that it plans to go above and beyond that with a four-part series for The Amazing Spider-Man franchise. But a new report makes it clear that it's not even close to stopping there — it has sinister plans for more.
The Hollywood Reporter has announced that Sony has Drew Goddard signed on to write and direct a spin-off from The Amazing Spider-Man franchise to complement that universe. There are little details on what to expect other than that it will be The Sinister Six. For fans, this means any of a host of Spider-Man villains will be starring in a film focused specifically on them. Unfortunately, it's impossible to determine which villains could be included, as the Sinister Six have been composed of over a dozen members — at one point even expanding to a dozen members at once as the Sinister Twelve.
Drew Goddard may prove a smart choice for the job. His writing includes Cloverfield – showing he knows how to handle baddies of the biggest variety — World War Z – showing he knows how to handle large quantities of baddies — and The Cabin in the Woods — showing he knows how to play with a lot of characters, as this last movie included numerous horror villains as characters. He also had a chance to show off his directing gusto with The Cabin in the Woods — with a Tomatometer score of 92 percent on RottenTomatoes, Goddard has a clear knack.
Frequent members of the sinister group include Doctor Octopus, Electro, Mysterio, Vulture, and Sandman. Given that, it seems likely that these five will take seats in the Sinister Six for the film. Footage from The Amazing Spider-Man 2′s trailer definitely hints toward Doc Oc and Vulture showing up someday. The symbiote Venom has been a member of the group from time to time, and he could also be seen making an appearance.
The Hollywood Reporter claimed that Sony has tasked Alex Kurtzman with creating a separate spin-off focused solely on the Venom character. Kurtzman boasts an impressive action writing resume, with films like Transformers, both of the latest Star Trek films, and Cowboys & Aliens, though his directing experience is far more limited.
Even if Venom doesn't make an appearance as a member of the Sinister Six, he could show up as an antagonist. One comic book plot line has Venom fighting against the Sinister Six after being excluded from the group. If that's the case, we may see Kraven the Hunter show up as a member.
It's not everyday that a films focus and leading cast are all villains, but the film may liken itself to films from the mafia and gangster genre. If mafia movies get people excited, a small mafia over superhumans could also do the trick.
There's no release date for Sinister Six or Venom, but Sony appears commited to the franchise, as both spin-offs will come at the sides of the strong centerpiece of four Amazing Spider-Man films planned out as far as 2018.
More From Wall St. Cheat Sheet:
Follow Mark on Twitter @WallStMarkSheet