Sophia Bush Tells 'First Time' Stories From the Set of 'One Tree Hill'
Actress Sophia Bush is known for quite a few different films and TV series, but none more so than One Tree Hill. Now, she's sharing a few little anecdotes from her early days filming the beloved series. Here's what she's saying.
What is Bush famous for?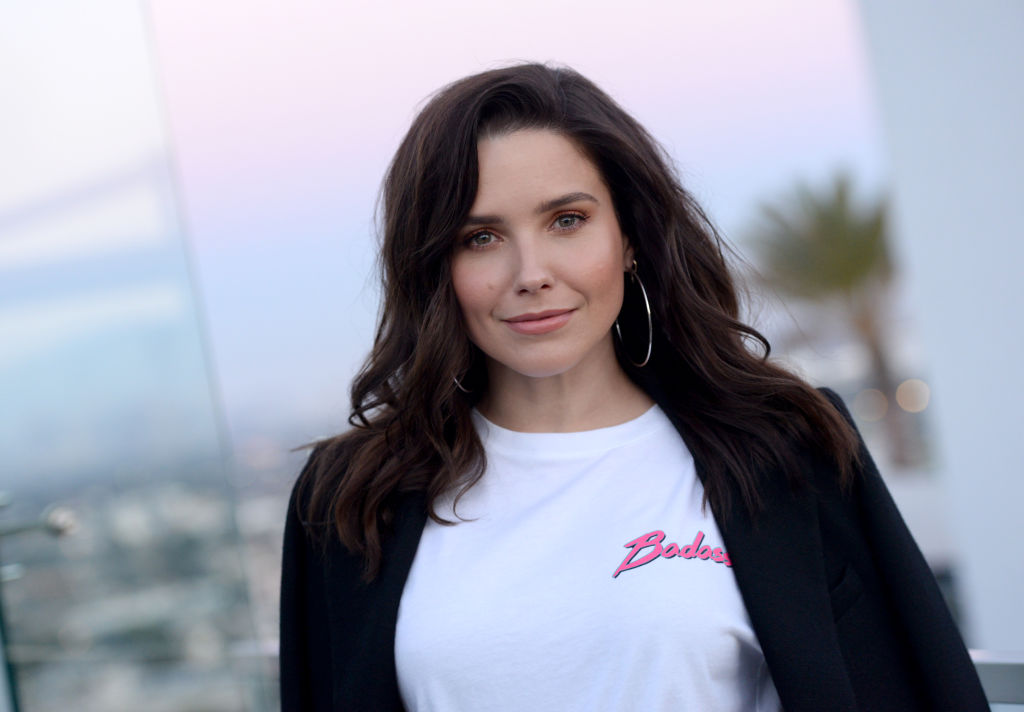 Bush, a Los Angeles-area native, began her career in the early '00s. She appeared in films such as National Lampoon's Van Wilder and in shows like Nip/Tuck and Sabrina the Teenage Witch. But it was her breakout role in the popular WB teen drama One Tree Hill that made her famous.
While on the show, Bush began appearing in films like John Tucker Must Die and Chalet Girl. More recently, she voiced the character Voyd in Incredibles 2 and portrayed Detective Erin Lindsey in Chicago P.D. and other shows in the Chicago franchise.
Bush starred in all nine seasons of 'One Tree Hill'
Though the series ended back in 2012, Bush is still best known as Brooke Davis from One Tree Hill. The series depicts a group of high school students growing up in a small North Carolina town, and Bush's character is a popular cheerleader who becomes a fashion designer.
About midway through the series, there's a time jump, and Brooke and the rest of the teenagers are now adults (close the age of the actors who played them). We witness Brooke undergo tremendous hardship as well as various triumphs as she gets married, has a family, and grows her business.
She now calls this actress her 'sister'
One Tree Hill featured many close friendships, but few rivaled that of Brooke and her BFF, Peyton Sawyer. Played by Hilarie Burton, the two are still close, as evidenced by a recent interview Bush gave to BuzzFeed about an early memory from the OTH set, when she was just 21.
"The first thing that comes to mind isn't a memory of the set it's a memory of going to this awesome rooftop bar," she said. "With Hilarie, who is my sister." Bush continued. "We went up there and ordered a cocktail and sat and chatted. And we just felt like ladies. It was very cool."
Bush laughs about an absurd moment actor Paul Johansson
One of the most controversial characters from the series is Dan Scott, portrayed by Paul Johansson. Dan does a lot of bad things, especially in the early seasons of OTH. Bush says that she was there once when the actor was recognized, and the fan treated him as though he was actually Dan, calling him a "bad dad" — and she hit him with her purse!
"We were so shocked by what we were witnessing," said Bush. "Paul is so funny, and he has a really wicked, spicy sense of humor. And he leaned in and went, 'Yeah I am a bad dad, baby.'" Bush laughed, "It was an amazing reaction."
What is Sophia Bush working on now?
Bush stars in a horror film, False Positive, due out in 2020. But right now, her focus is on a lot of her other endeavors, like her activism. In the BuzzFeed interview, she spoke about a U.S. campaign called End Period Poverty, to help young women and girls who can't afford menstrual products.
Additionally, Bush has recently announced her podcast, titled Work In Progress. So far, she's interviewed the likes of Gloria Steinem, Chelsea Handler, and Whitney Cummings.